KING SOLOMON, HASMONEAN AND JCOSS ARE THE TRIPLE THREAT AT LATEST MACCABI GB & JC SCHOOL SPORTS TOURNAMENT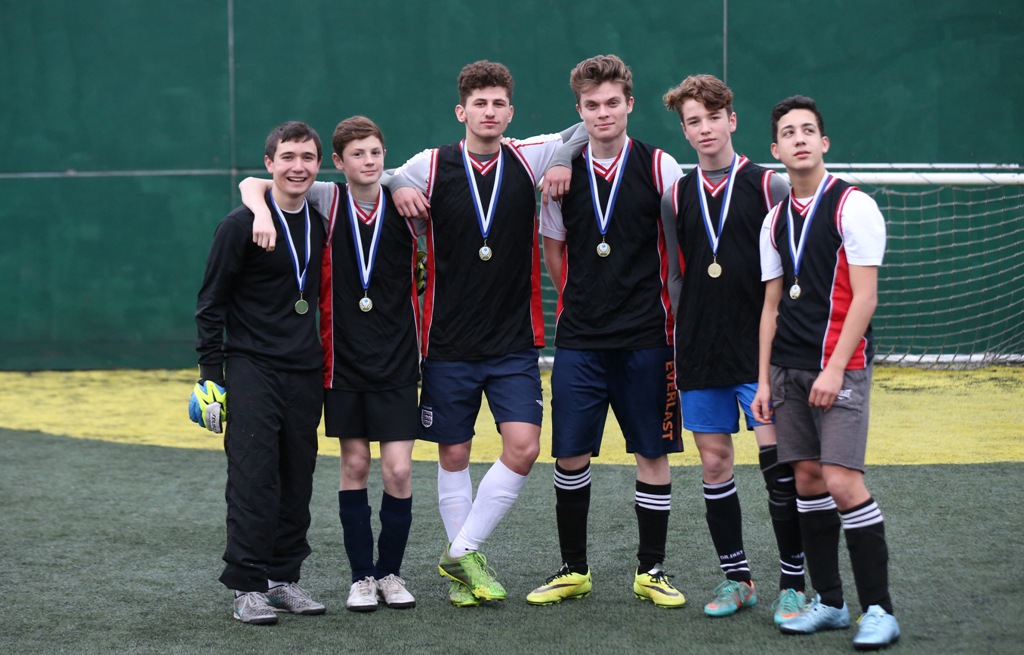 Over 120 young, Jewish footballers took part in the latest Maccabi GB (MGB) & The Jewish Chronicle (JC) School Sports Tournament on Tuesday, with King Solomon, Hasmonean and Jcoss coming out on top as the respective Secondary School Years 10, 11 & Sixth Form Boys Football Champions.
The event, at Fairlop PowerLeague, saw 15 teams from 4 schools take part – one of the best-attended tournaments for this age group in 2015. King Solomon won the Year 10 age group, Hasmonean triumphed in the Year 11's and Jcoss were victorious in the Sixth Form category.
For a full list of Community Schools sports tournaments and events visit www.maccabigb.org/programmes-events