KOSKY BROUGHT IN TO BOOST TEAM GB'S OPEN FOOTBALL MACCABIAH MEDAL HUNT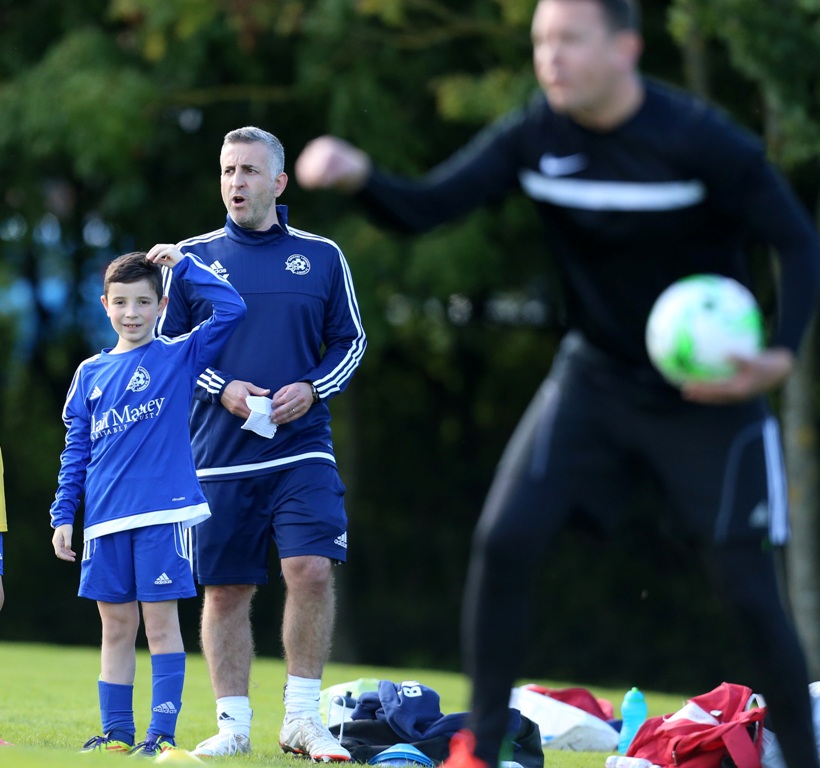 Maccabi GB, in partnership with UJIA and the Jewish Chronicle, is proud to announce that Nathan Kosky has been appointed the Assistant Manager of Team GB's Open Football Team for the 20th Maccabiah Games next summer in Israel.
Kosky, who will take up his role as Assistant to Andy Landesberg, was well known as a striker for over 20 years in Maccabi affiliated teams, winning numerous honours in the process. Most notably, he was in the highly successful Scrabble team in late 1990's as well as being part of the inaugural London Lions team. He has the significant stat of scoring the winning goal in the club's first ever competitive match. His association with the club has remained a constant until today. Nathan is currently a Manager and Coach at their Youth Level – a position he has held since 2012 – and is also a Committee member. On an international level, he was part of Team GB's Open Futsal Squad at the European Maccabi Games in 1995. Away from Jewish Sport, Nathan has always had a close association with football. From 2008-2010 he was the Commercial Director at Coventry City FC in the Football League Championship.
Speaking about what it feels like to be appointed in his role with Team GB at the 20th Maccabiah Games, Nathan Kosky, said, "Being asked to be part of Maccabi GB's Open Football Team [for the Maccabiah Games] is something that fills me with enormous pride. It is actually hard to put my emotions into words but I know it will be an incredible experience which I am determined to enjoy and succeed at in equal measure."
He added, "Andy and I have different strengths that allow us to complement one another as a team, but we share a passion for the Maccabiah Games - a belief in doing things properly, plus a huge desire to win. I am very pleased about the way things are shaping up both on and off the field already and I am very excited to see the footballing ability on show in the upcoming trials."
The first set of trials of Open Men's Football will be Sunday 8th May in Arkley. For full details visit www.maccabigb.org/teamgb/trials
Maccabi GB will be competing alongside 9,000 other Jewish athletes from 80 countries around the world in July 2017 making it the biggest international Jewish Sports Tournament in the world.