LAND OF HOOP AND GLORY AS MACCABI USA BEATS TEAM MACCABI GB IN BASKETBALL TEST SERIES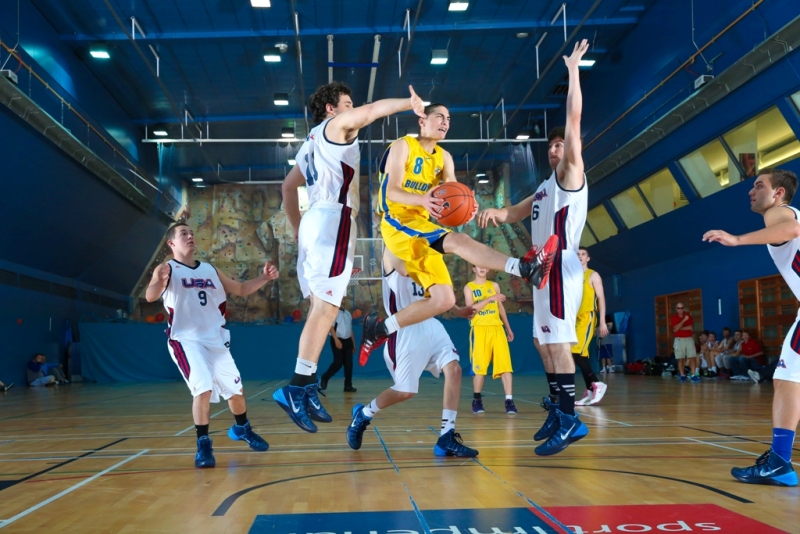 Following the recent European Maccabi Football Trophy (EMFT) 2014, Maccabi GB was proud to welcome yet another Maccabi Delegation to the UK as Maccabi USA's Basketball Team descended on London for the English leg of their European Tour.
Unlike the EMFT earlier this month, which included Football and Futsal competitions, Maccabi USA played a number of exhibition games with other London teams whilst also taking on Great Britain's best Jewish Basketballers in a three game series. The five day tour also featured a Shabbat Service at Marble Arch Synagogue, followed by a Friday Night Meal with the Team Maccabi GB Basketball Team.
At the end of their tour, Maccabi USA left for Amsterdam having won the series with an impressive three games out of three margin. The first game ended 27-71, the second 42-76 and the third 34-71. In total, 10 athletes from America were involved in the visit.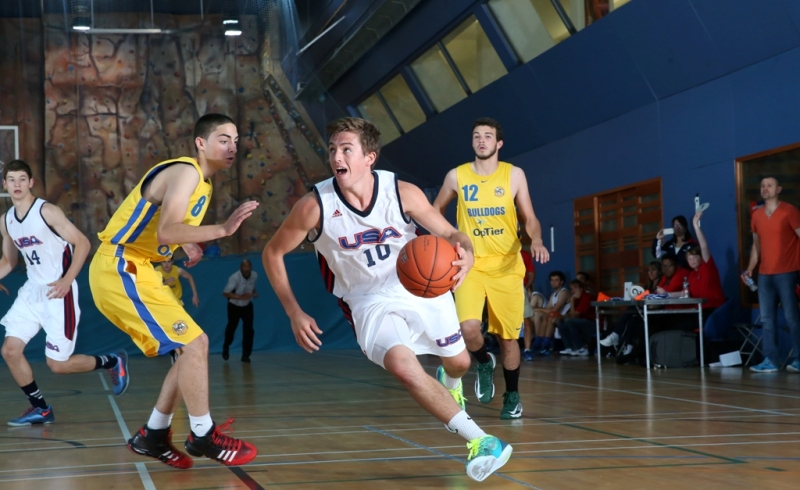 Speaking about the trip and the experience they had Donna Orender, part of Maccabi USA's European Basketball Tour Delegation, said, "Maccabi USA experienced the warmth, hospitality and competitive spirit of Maccabi GB. These boys made memories that will last a lifetime and the joining of two of the world's Jewish Communities will long be savoured. We are so appreciative of our Maccabi Community and the opportunity that sport brings to developing Jewish pride. Thank you to all those involved in organising the UK leg of the tour and well done to the young Team Maccabi GB athletes – Basketball is constantly improving in England and you can tell that this group of players will get even better."
Event Coordinator, Janice Aarons, who helped organise the trip said, "It was an absolute pleasure to welcome Maccabi USA to the UK for five days. Following on from the EMFT, London has hosted hundreds of Jewish athletes from around the world and it further underlines our commitment to boosting Jewish continuity and bringing the international Jewish Community closer together. We would like to bid a fond 'farewell' to everyone from Maccabi USA. We hope you enjoyed the trip, Mazel Tov on your results and good luck for the rest of your tour."
See all the amazing action-packed shots in our PHOTO GALLERY