LANDAU FIELDS A STRONG JUNIOR CRICKET SQUAD FOR 19TH MACCABIAH GAMES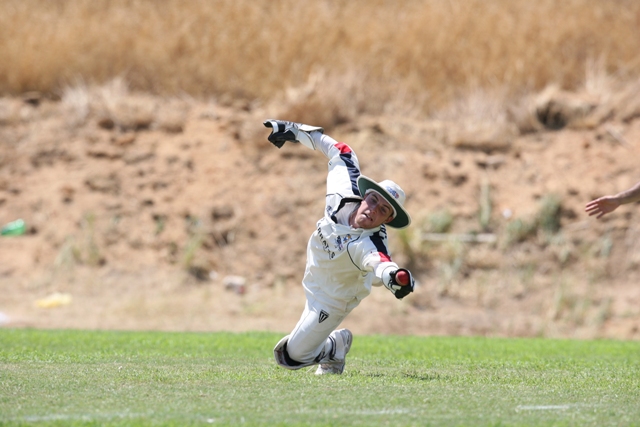 Maccabi GB, in partnership with UJIA, are proud to officially announce the 14 athletes who will make up Team GB's Junior Cricket Squad for this summer's 19th Maccabiah Games.
The side, managed by Leverstock Green CC's 1xt XI Captain, Maccabi Association London batsman and previous London Maccabi Vale Colts coach, Mark Landau, has a talented look about it with many players already playing at adult level or for their county. All the cricketers will be making their debut in Israel in July. Maccabi GB will be looking to return home with the gold medal this time, after losing in the 2009 Final to South Africa.
Assisting Landau will be Junior Cricket Head Coach, John Maunders, and Junior Cricket Assistant Manager, Alex Ziff. Maunders, a successful coach, has played over 150 professional games in total, including 90 first class games over a career spanning 12 years. He also has experience with England age group squads, as well as Essex, Leicestershire and Middlesex. Ziff, also a qualified coach, is in a fairly unique position to help prepare the squad for what to expect in Israel, having been a member of the last two Junior Cricket squads, in 2005 and 2009.
The full list of players and their playing styles can be found below:
Grant Reingold (Captain) - Middlesex, Stanmore
RHB, LS
An attacking leg spinner who gives the ball a big rip, and a solid top order batsman. He has a calm head on young shoulders and will lead the squad well.
Simeon Cohen - Radlett, London Maccabi Vale
RHB, SLA
A talented left arm spinner who is also capable of hitting the ball hard in the lower middle order.
Michael Ettlinger (wk) - Brondesbury
RHB, WK
A hard-hitting batsman who is strong through the offside. He is also a more-than-capable wicketkeeper.
Joshua Frey - London Maccabi Vale
RHB, RM
Bowls natural out-swing at a lively pace. He is also an excellent fielder whether in the ring or on the boundary.
Jonny Gould - London Maccabi Vale
RHB, RM
An all-round talent who bowls medium pace with a variety of slower balls and is capable of batting in the top order. He is an outstanding athlete who is very good in the field.
Barnaby Graff - Brondesbury
RHB, RFM
Another talented all-rounder and exceptional athlete who bowls bustling fast-medium out-swing and can also bat very well.
Noah Lipschitz - Hertfordshire, Radlett
RHB, RM
A hard-hitting opening batsman with strong shots down the ground. He is a good athlete who can also bowl useful medium pace.
Adam Meyer (wk) - Brondesbury
RHB, WK
A solid top order batter with a strong offside game, and a good quality wicketkeeper.
Joseph Nyman - London Maccabi Vale
RHB, RM
One of the fastest improving players in the squad. Bowls intelligent nagging in-swingers and can bat well down the order.
Joshua Oehley - Cheadle, South Manchester
RHB, RFM
A bustling strong-bodied medium pacer. A good athlete and attacking lower order batter.
Steven Reingold - Middlesex, Stanmore
One of the youngest members of the squad but also one of the most talented. A superb off-spinner and burgeoning talent with the bat. One of the best catchers in the group.
Max Sugarman - Kimberley Institute
RHB, RFM
A tallseam bowler capable of swinging the ball at good pace. A strong middle order batter able to clear the boundaries in the latter part of an innings.
Jordan Urban - Hertfordshire, Shenley Village
Another young talent. Has all the shots allied with a tight technique. Bowls decent off-spin.
Jack Winton - Radlett
RHB, RM
A solid top order batsman with a nice natural technique. Bowls a bit of medium pace and is another who is a good athlete.
Speaking about his squad and the team's expectations for the 19th Maccabiah Games, Landau said, "I am looking for this exceptional squad of young people to have a great time in Israel - culturally, educationally and on a sporting front. Team GB are going out to Israel with one cricketing goal in mind – to win the gold medal."
Joint Sports Chair, Jonathan Lederman, added, "This is the strongest squad we have taken to a Maccabiah Games. There is lots of hard work to be done, but we are confident we will be really competitive and are looking forward to the challenges ahead."
For more information on Maccabi GB Cricket call 0208 457 2333.