LATEST MACCABI GB JEWISH WALKING TOUR PAINTS A NEW VIEW OF LONDON FOR PARTICIPANTS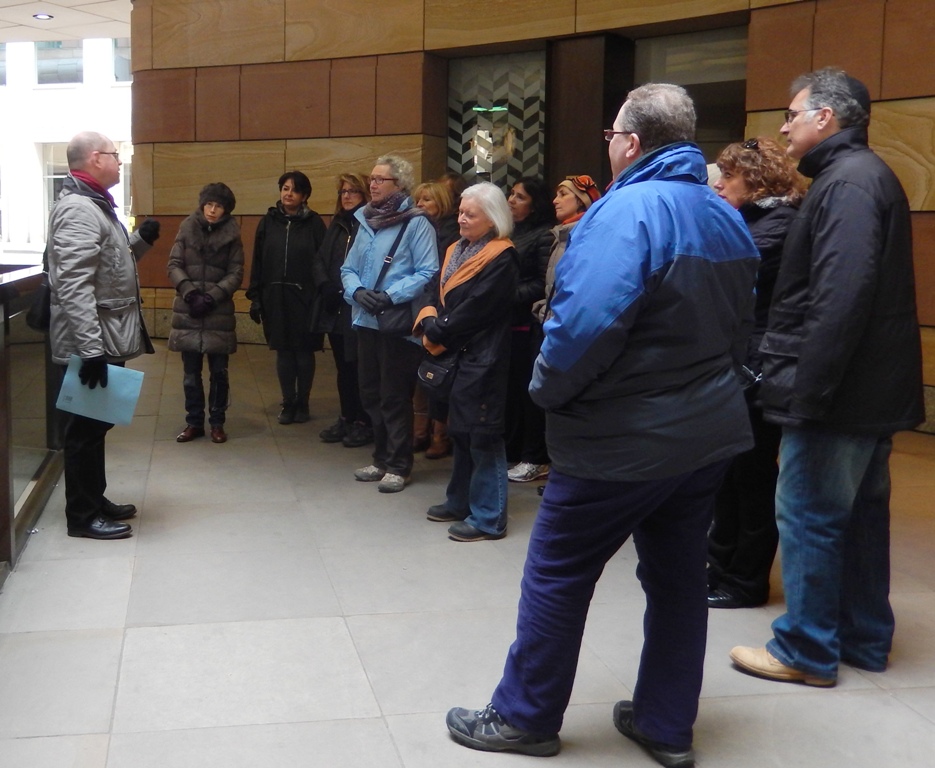 On Sunday, Maccabi GB held the latest Jewish Walking Tour Of London, which had a unique twist as it gave the 20 participants an opportunity to experience the paintings at the famous Guildhall Art Gallery.
The group met outside the Royal Exchange, with their official tour guides taking them round the venue before visiting Mansion House, No. 1 Poultry, Old Jewry and Guildhall Yard learning about the history of Jewish London along the way, before finally going inside the Art Gallery.
The Maccabi GB Jewish Walking Tour is the second held by the Community's largest provider of sport, health & wellbeing activities and gave members of the Community the opportunity to combine some exercise with culture and history. The Tour is part of the organisation's 'Sport, Health & Wellbeing' Programme – introduced to ensure an all-round healthier Community.
Many of the attendees had previously taken part in MGB's Walking events before – either the regular Walking Club or the first ever Maccabi GB Jewish Walking Tour. However, for some, it was the first time they had been engaged in such an activity.
Maccabi GB Event Co-ordinator, Janice Aarons, said, "This is the second Maccabi GB Jewish Walking Tour which I have overseen now and what is most pleasing is that we get new people each time. Walking is such a simple way to get some exercise and if you combine this event with the MGB Walking Club then it gives members of the Community a chance to get active on a regular basis. I want to thank our guides, who were excellent, and of course everyone who took part. It's lovely getting some culture and history during these walks and we are already planning the next one for later this year."
See the photos from the Jewish Walking Tour of London HERE
To join the next Maccabi GB Walking Club meet, visit www.maccabigb.org/walkingclub
For more up-coming Maccabi GB events, visit www.maccabigb.org/programmes-events