LATEST MGB JEWISH WALKING TOUR OF LONDON AWAKENS GROUP TO HISTORY OF MAYFAIR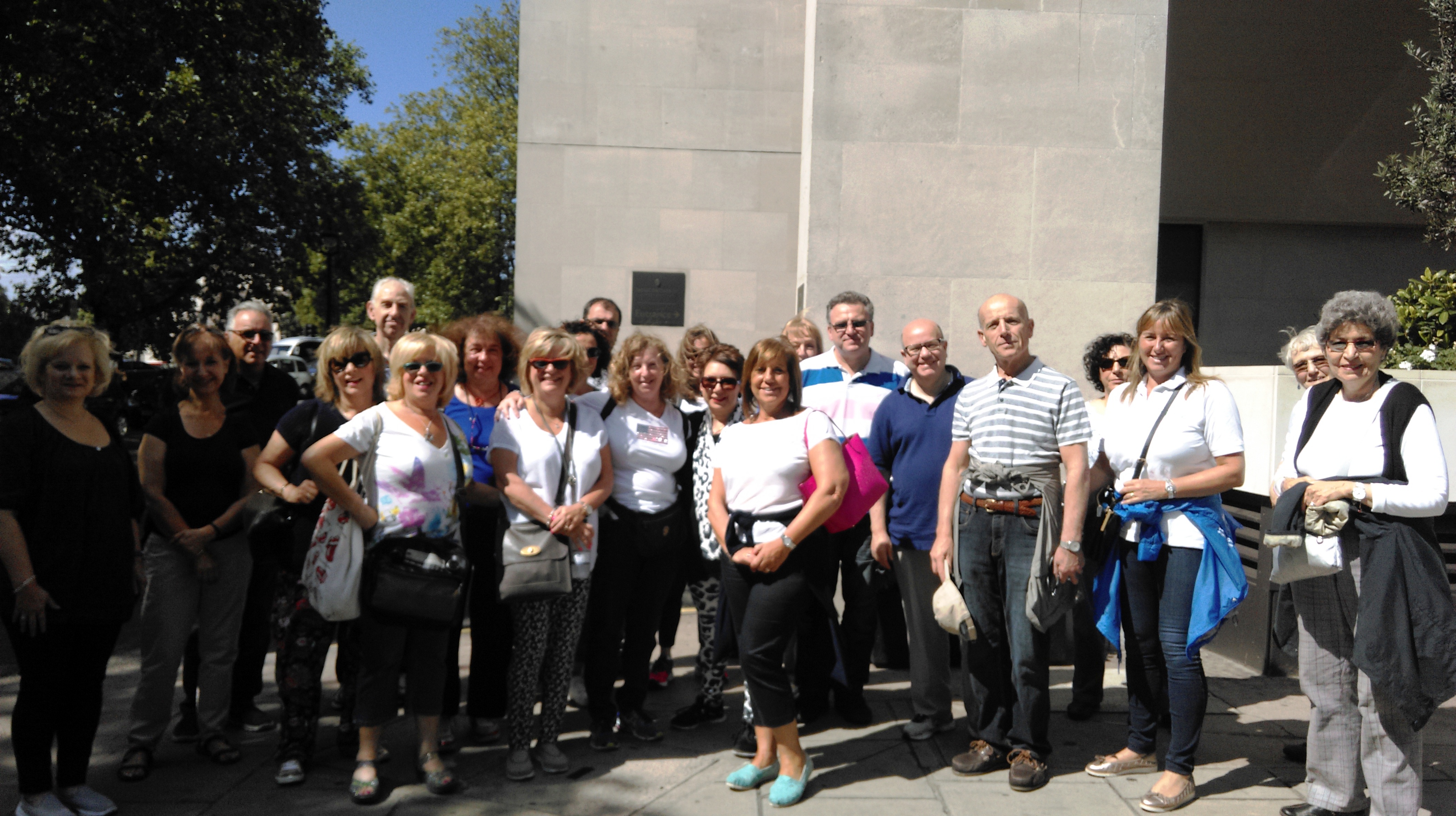 On Sunday, Maccabi GB held the latest Jewish Walking Tour Of London, which had a unique twist as it delved into the history, culture and inner-workings of Jewish Mayfair.
The 20-person, sold-out group met outside the Intercontinental Hotel, with their official tour guides then leading them to their first stop – the house where two-time British Prime Minister, Benjamin Disraeli, died.
The participants then walked to Harry Selfridges' former residence, before journeying to the original offices of Saatchi & Saatchi. Here they discovered that Maurice Saatchi was a Peer in House of Lords and his brother, Charles, went into advertising. The group carried on to a 9/11 memorial before learning about Otto Schiff and finishing at the home of Sir Moses Montefiore. Born in Italy, he was one of the 12 Jewish brokers in London with a broker license. He was on the Board of Deputies for 30 years and died at the age of 101.
This was the fourth Maccabi GB Jewish Walking Tour held by the Community's largest provider of sport, health & wellbeing activities. The series of Tours gives members of the Community the opportunity to combine some exercise with culture and history. The Tour is part of the organisation's 'Sport, Health & Wellbeing' Programme – introduced to ensure an all-round healthier Community.
Many of the attendees had previously taken part in Maccabi GB Walking events before – either the regular Walking Club or previous MGB Jewish Walking Tours. However, for some, it was the first time they had been engaged in such an activity.
Maccabi GB Event Co-ordinator, Janice Aarons, said, "The MGB Jewish Walking Tours of London are now becoming a staple of health & wellbeing activities within the Community. They are perfect for getting active on a social setting and we are proud to create these series of Tours which have such variety. Once again, there was a mixture of regulars and new walkers, so there is clearly a demand for events like this and, of course, we intend to provide more of these Walking Tours throughout the year."
To join the next Maccabi GB Jewish Walking Tour on Sunday 30th August, visit www.maccabigb.org/walkingclub
For more up-coming Maccabi GB events, visit www.maccabigb.org/programmes-events