Leadership by Streetwise returns!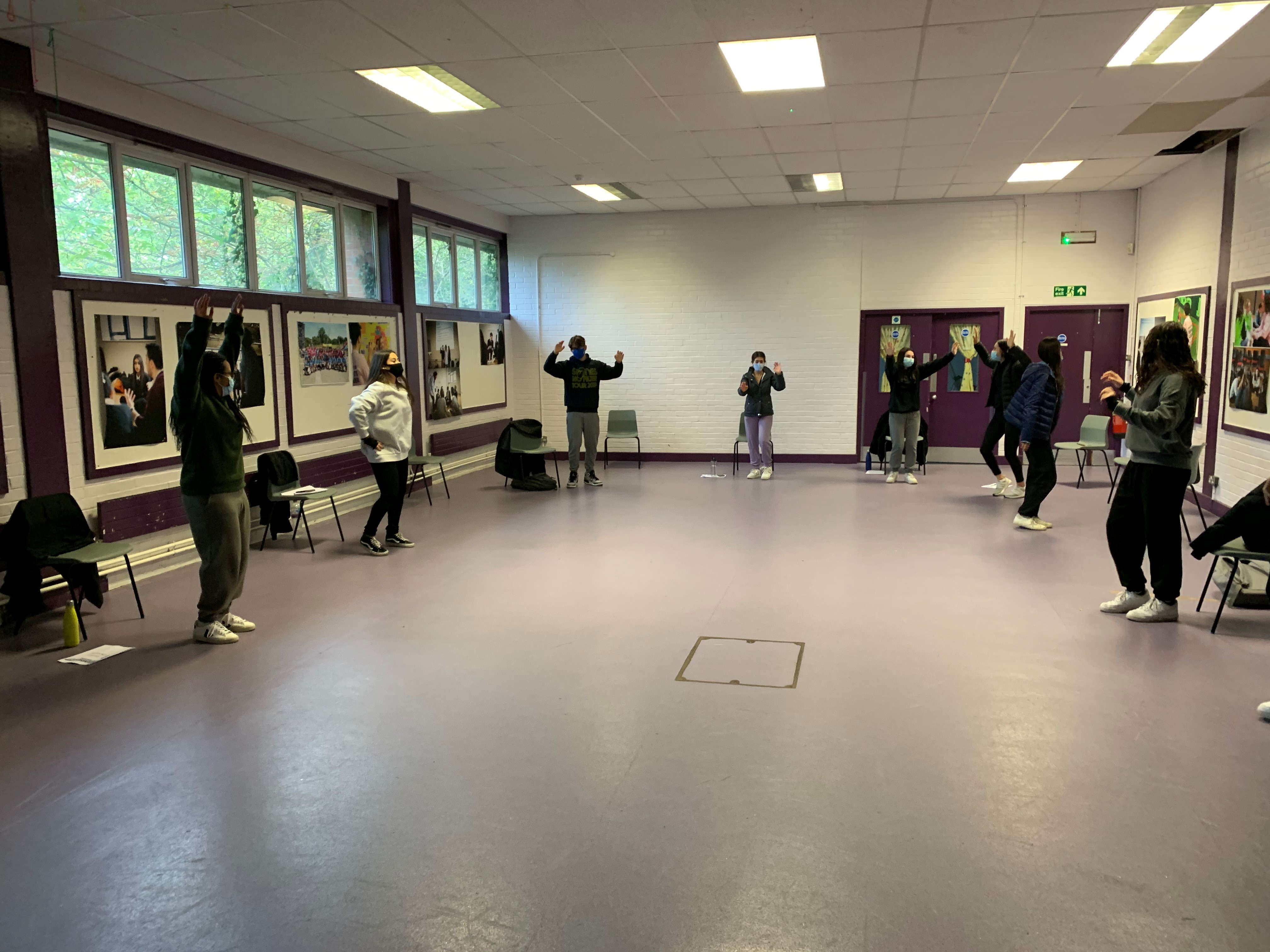 This week, Leadership by Streetwise delivered its first in-person training since the Summer; a very busy schedule of activities, taking place from Monday – Friday in morning and afternoon slots involved the entire Education team of Maccabi GB.
Each day brought two groups of young people, in socially distanced, in-person sessions. The aim for this half term was to complete the Sports Leaders UK course and respective accreditation.
Groups of up to 15 young people attended 2 three-hour training sessions, which included icebreakers, sports games, specific Sports Leadership curriculum as well as fitness training and 'how to lead sessions whilst respecting social distancing guidelines' as well as via online platforms such as Zoom.
Overall, 65 participants completing Level 1, 2 accreditation and Level 3 Qualification in Sports Leadership attended over 28 hours of training, re-engaging with the Leadership programme and the creative methodologies we use to engage with the broader Jewish Community.
Yvie Curtis, Youth Engagement Manager said about the week-long training: "We really wanted to engage with our participants in person this half term; after having cancelled the March weekend we were not able to complete our curriculum delivery. We were extremely careful and a lot of work has gone into creating a safe environment; all the planning and hard work has been completely worth it. Our young people thoroughly enjoyed all the sessions, they learnt, laughed, and re-connected with each other and with us. We could not be happier that we decided to run these sessions and look forward to completing this year's course and re-launching the Leadership programme for 2021."
The Leadership programme will continue to engage during the Months of November and December and the 2021 Programme will launch in January.