Leadership Ignites Jewish Spirit as Young People Graduate

Last night saw 80 young people graduate from the Leadership by Streetwise programme, nationally accredited by Sports Leaders UK.
The evening was a chance to celebrate the efforts and achievements of the participants along with their family and friends.
Also attending the evening was Maccabi GB Chairman David Pinnick, Daniel Sherman, Operations Assistant to the Chief Executive at CST, Julia Samuels from the Jewish Youth Fund who are a sponsor of the Leadership programme and Kathryn Heathers of Sports Leaders UK.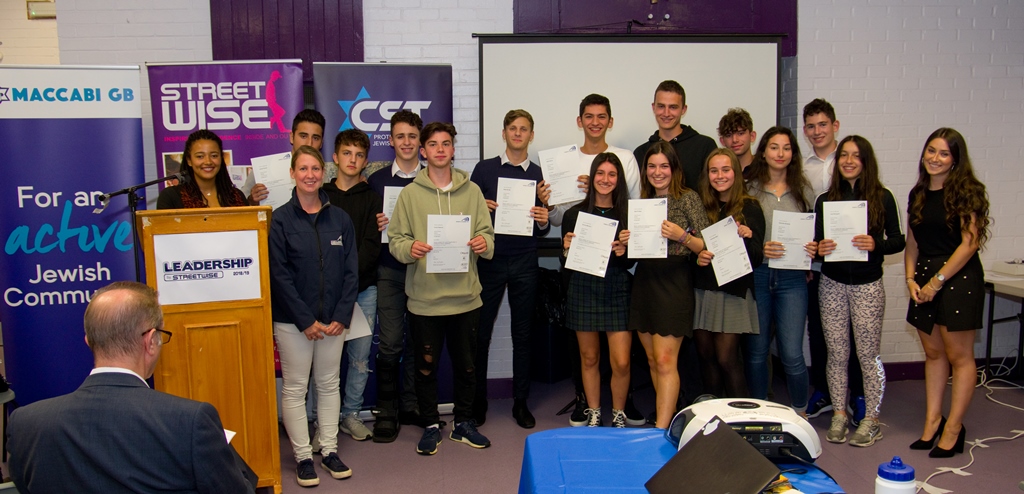 Guests had the privilege of hearing from participants and graduates of the programme. Teddy Sonin, aged 16 from Level 2, said "As I do not attend a Jewish school or live within a thriving Jewish community, Leadership gives me a pathway into the Jewish community and ignites my Jewish spirit. Celebrating Shabbat is possibly my favourite part of the residential weekends as it's when everyone comes together as not only a community of friends but as a Leadership family too."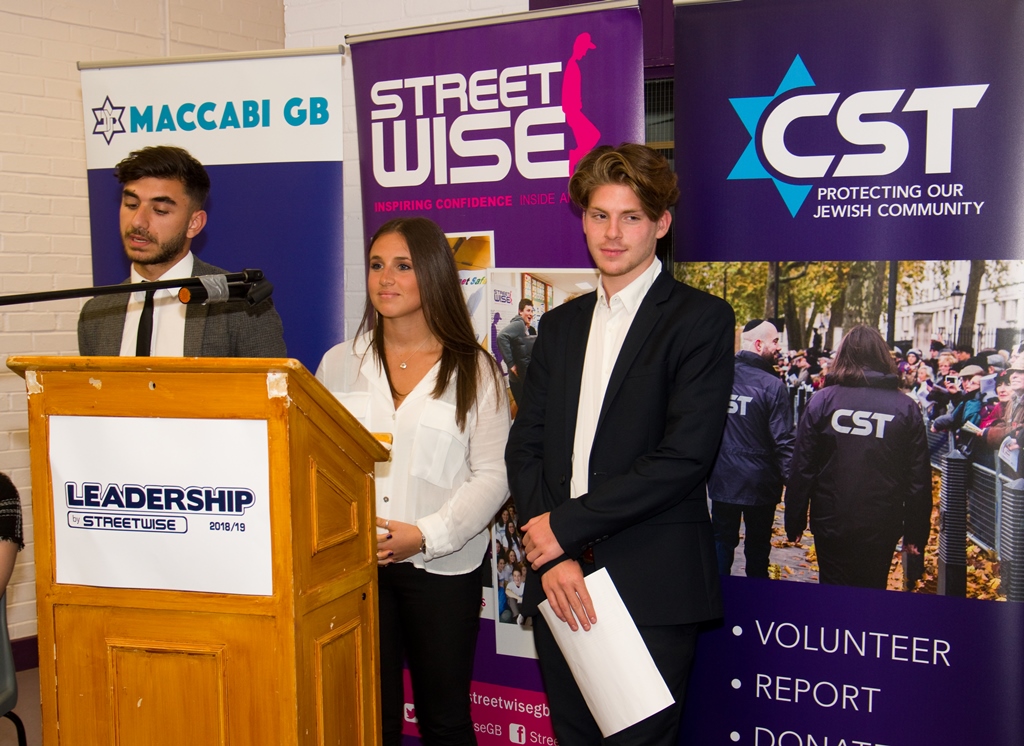 Graduates of the programme become part of the Bogrim Tzevet, the volunteer team who lead on Residential Weekends and at Hands on Events. Speaking of her Leadership experiences, one of the Bogrim team Tash Cowan said, "For me the community is my favourite part about being Jewish and being part of Leadership, we are given the chance to immerse ourselves in it in so many ways! If you think about it, this programme enforces the idea of 'doing'. The participants sitting here today are not called future leaders, just leaders, because we are encouraged to start now and show that we can make a difference today."
Leadership by Streetwise Manager, Yvie Curtis said "Last night the young people all spoke about friendship, confidence and Jewish Identity and that is what this programme is about. It's about personal development in a safe environment that not only supports you, but believes in you. Mazal Tov to everyone graduating this evening, especially our fantastic award winners. I look forward working with the graduates on the Tzvet and welcoming new faces to Leadership next year!"
Leadership by Streetwise 2017/2018 Award Winners:
Level 1 Award – Tash Leek
Level 2 Award – Eytan Millan
Level 3 Award – Zack Elf
Leadership Graduate Award – Chantelle Levy
CST Sports Leader of the Year Award – Ben Schwarzmann
Leadership by Streetwise 2018/19 launches today! Register now at www.maccabigb.org/leadership Spaces are limited so sign up quickly to avoid disappointment.