Lee, Solomons and Fegan to lead Great Britain in Mexico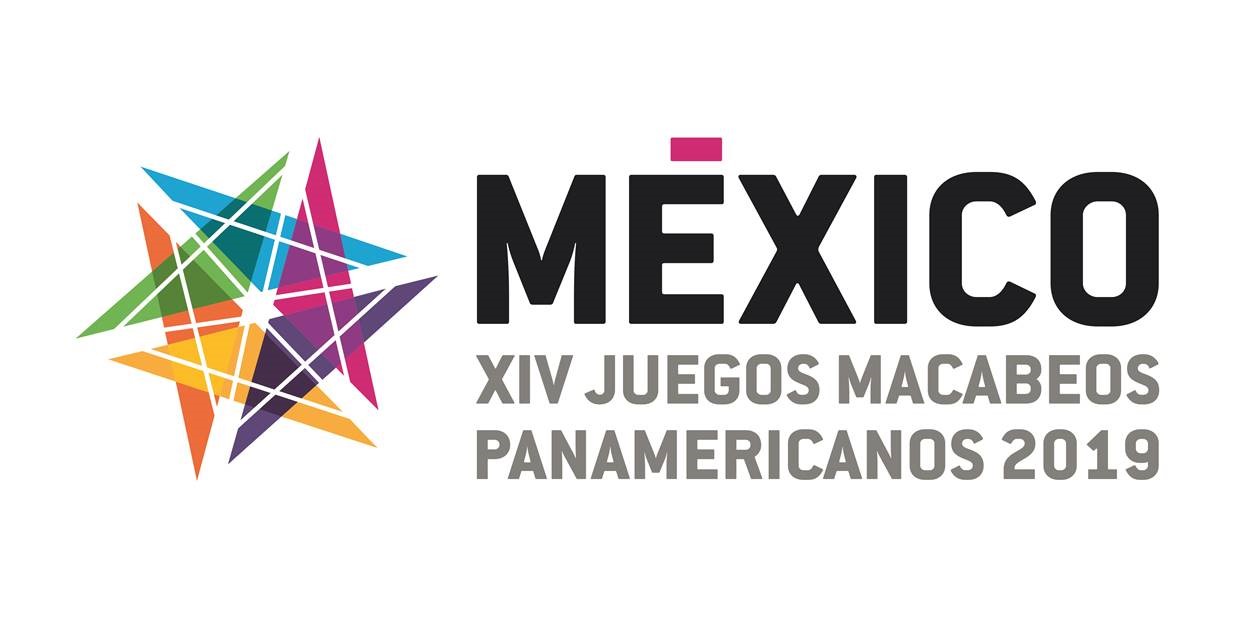 Maccabi GB, in partnership with UJIA and the Jewish Chronicle, are excited to be taking a delegation to compete at the 2019 Pan American Maccabi Games (Pan Am) in Mexico. They are also delighted to appoint Darryl Lee and Adam Solomons as Managers of the Masters 45+ Football squad. They will be assisted by the equally experienced Coach, Adam Fegan.
Lee has a plethora of Jewish Sport experience from playing for South Manchester, Sale FC and Manchester Maccabi, to managing a variety of clubs in Manchester. His love for the game continued as his first involvement at an International Games came in 2001 at the Maccabiah Games where he played as part of the Masters 35+ Football squad. He went onto manage Maccabi Great Britain at a further four International Games including the 2005 and 2009 Maccabiah Games, European Maccabi Games (EMG) 2007, 2007 Pan Am Games and was the Head of Football for Maccabi Great Britain at the 2015 EMG in Berlin.
Solomons, who co-managed with Lee at the 2007 Pan Am Games and 2009 Maccabiah Games, is also no stranger to the Jewish sporting scene. He received many accolades playing for and managing at a number of clubs including London Maccabi Lions, Wingate & Finchley FC and also Scrabble FC and North West Neasden FC in the Maccabi GB Southern Football League. It is clear he knows what it takes to compete on the international stage having been a player and manager for Maccabi Great Britain an impressive seven times at the Maccabiah Games, EMG and Pan Am Games.
Fresh from the 20th Maccabiah Games, Lee and Solomons will be joined by Coach Adam Fegan. Fegan, who will be representing Maccabi Great Britain for the sixth time in Mexico, also has a wealth of Maccabi GB coaching experience having worked with its football and futsal squads, securing a fantastic three gold medals.
Lee spoke about their appointment, "I am delighted to be able to return to the Pan American Games where, with Adam, I was fortunate enough to lead the Masters 35+ squad to a gold medal in Argentina in 2007. Unlike the Maccabiah and European Maccabi Games, there is an element of the unknown about managing a team in South America and managing with Adam works well as we are similar minded and know what we want to achieve."
He continued "With a year and half to the Games, we are aiming to hold the trials around March next year with selection confirmed by the end of the current football season. The period from selection to the tournament is only twelve months and the aim is to create an experience for the squad that will encourage success on the pitch and lasting Maccabi GB memories off it."
On what it means to represent Maccabi Great Britain, Solomons added "It is an honour to represent Maccabi GB at any time, and to be able to be part of a group attending a Games in Mexico for the first time is very exciting. Having worked with Darryl on a number of occasions I know he will leave no stone unturned to ensure the squad is fully prepared and we will both do everything we can to make it a trip to remember."
Maccabi GB is recruiting for athletes to represent Great Britain in Masters 45+ Football.
To apply visit http://www.maccabigb.org/panam