Look who's walking!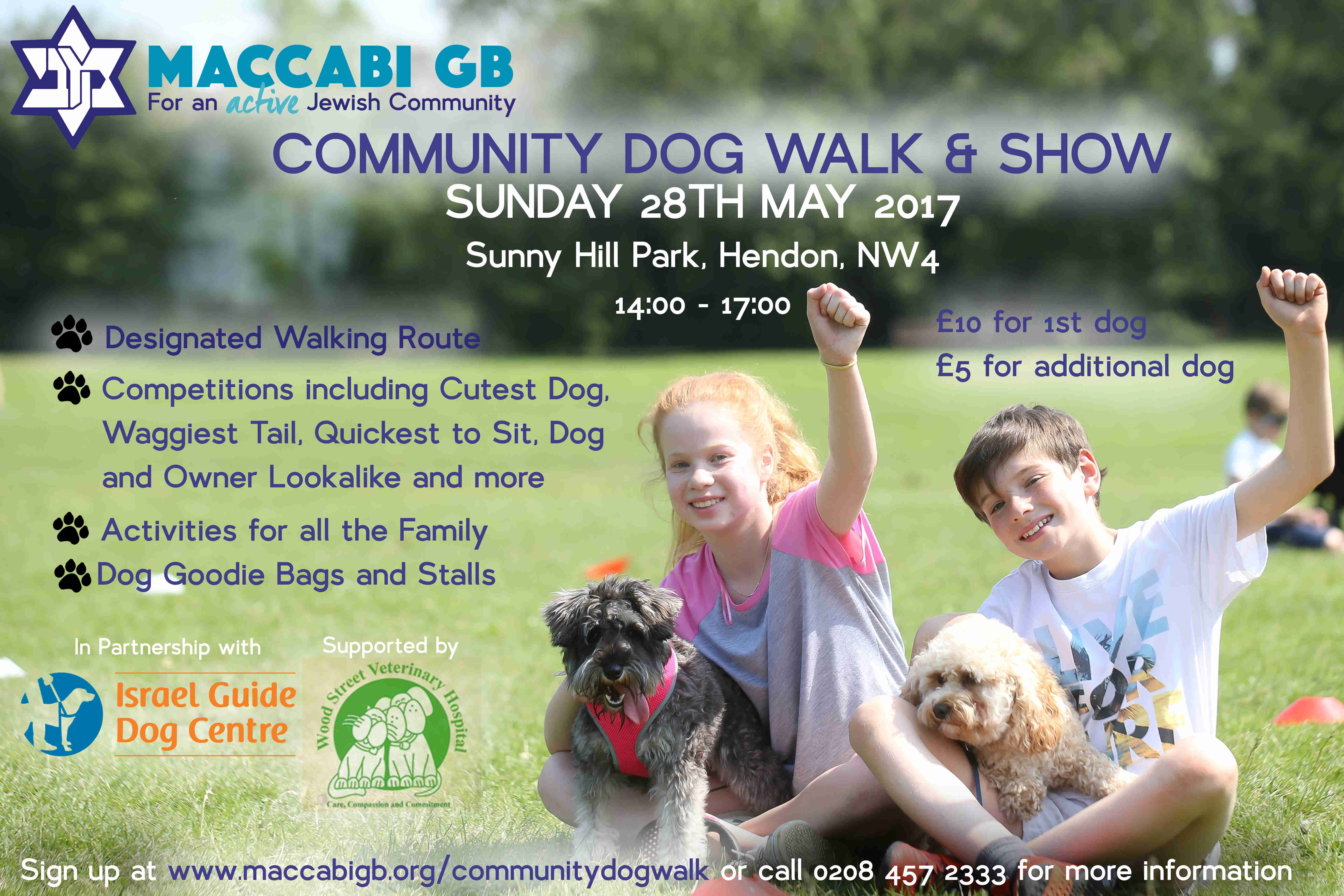 The Maccabi GB Community Dog Walk and Show returns on 28th May 2017 at a brand new venue in Sunny Hill Park, Hendon.
As well as the designated walking route for owners and dogs alike, the event will once again host 'the Jewish Crufts'. With a number of prizes, activities for the whole family, dog goodie bags and more, you'd be barking mad to miss it!
Click here to sign up now!