LORD KESTENBAUM HOSTS EVENING AT THE HOUSE OF LORDS TO LAUNCH MACCABI GB'S 20TH MACCABIAH GAMES CAMPAIGN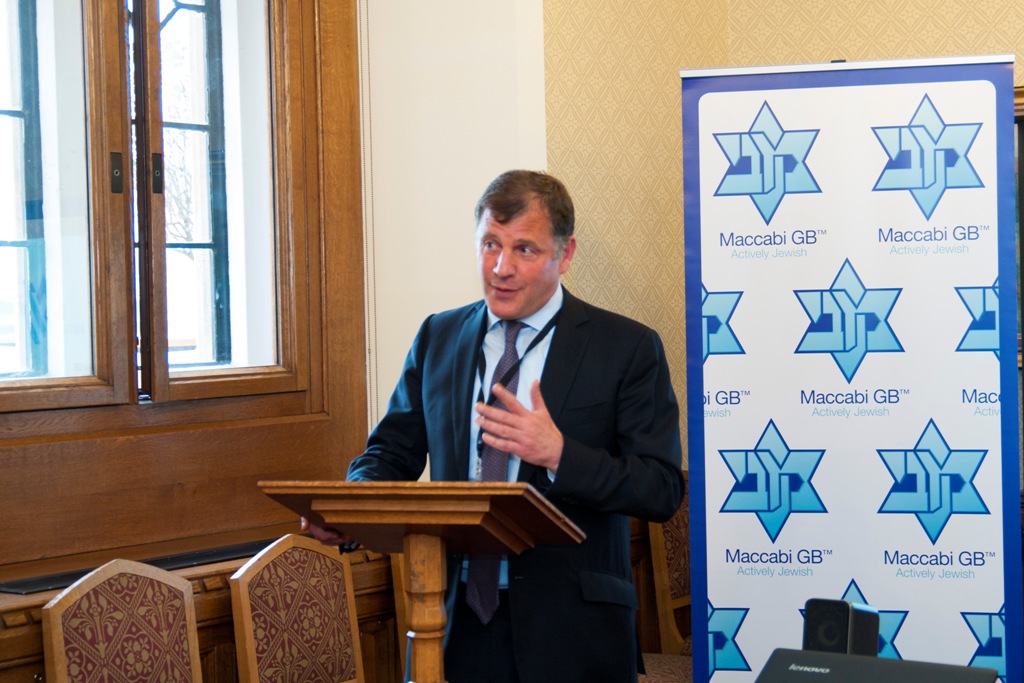 Maccabi GB (MGB) – the main provider of Jewish sport, health & wellbeing programmes in the UK – held a unique event on Tuesday which saw former Team GB Maccabian and Maccabi GB Honorary Life President, Lord Jonathan Kestenbaum, host a evening at the Houses of Parliament to officially launch Team GB's 20th Maccabiah Games campaign.
The event welcomed a number of dignitaries and influential guests, who were exclusively invited to attend at the House of Lords. They were welcomed by Maccabi GB Chairman, David Pinnick, who opened proceedings and introduced them to a short film on what a Maccabiah experience entails for Great Britain's athletes. Lord Kestenbaum followed this as the night's main speaker before MGB CEO, Martin Berliner, closed proceedings. Each attendee was given a film and book on the Maccabiah Games to reinforce the history and significance of the competition.
David Pinnick spoke about the Maccabi Movement and the work of MGB, "Most [people] will be familiar with the Maccabi brand and some will have been involved in Jewish sport before – even taking part in events like the Maccabi GB Community Fun Run. However, what some may not know is that there are over 400,000 Maccabi sportsmen and women throughout this remarkable worldwide organisation, which has its headquarters in Ramat Gan in Israel. Whilst sport is the hook we use to engage our participants, at the heart of what do is connect our participants to their Jewish identity by engaging them in a broad and diverse programme of over 200 events each year. One of these is the Maccabiah Games which brings together over 400 British athletes, managers, coaches, medics, Junior Management Leaders and MGB staff and unites them will thousands of other Jewish people from around the globe on an international stage."
Lord Kestenbaum spoke about the Maccabiah itself and highlighted its prestigious history and sheer size (as the third-largest sports competition in the world behind the Olympic and Paralympic Games). He also underlined Maccabi GB's unique work within the Community and its role in bringing together Jewish people of all ages and backgrounds to connect with each other and Israel.
From 2nd-18th July 2017 Great Britain will take a Delegation of 400 participants to Israel to compete at the Maccabiah Games. There will be over 10,000 athletes from 80 countries taking part in the occasion. Team GB will also be taking part in a tailored Jewish Identity Programme.