Maccabi GB 3v3 Community Basketball Tournament
On Sunday 4th March 2012 Maccabi GB, in partnership with UJIA, held the first ever Community 3v3 Basketball event. The basketball day was open for players of all ability levels and was part of Maccabi GB's 'Sport for Everyone' Programme, engaging the Jewish Community in sporting events.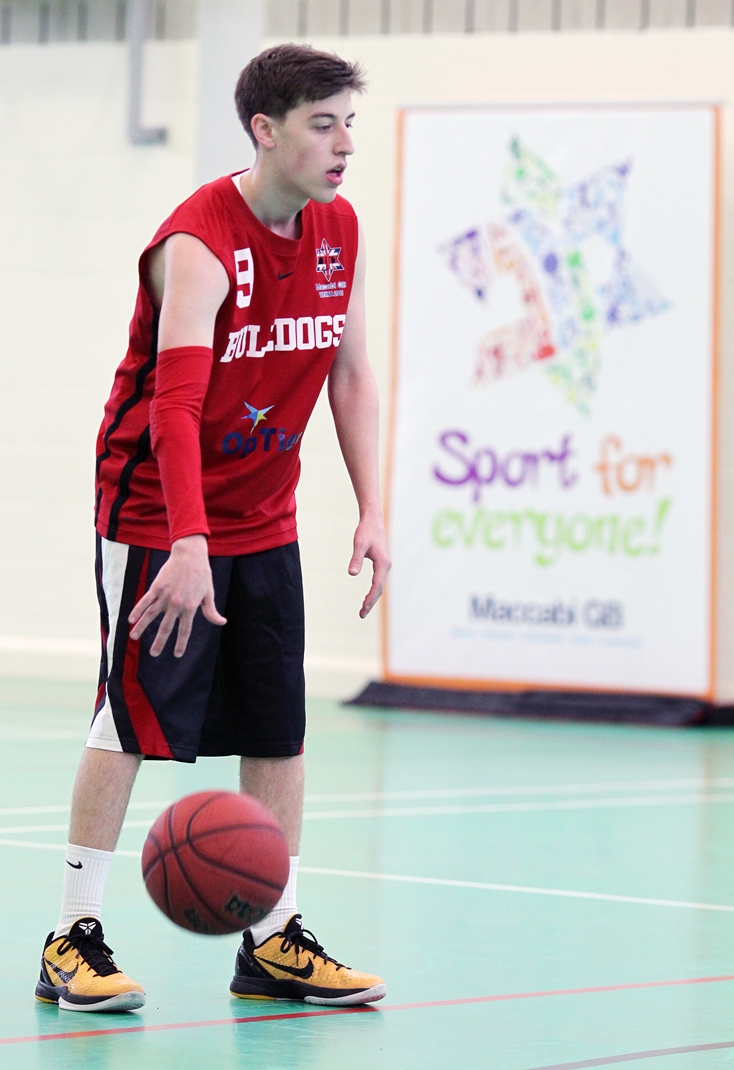 The event was split into a junior and senior section with teams playing each other in the small sided version of the game. There was a great mix of familiar Maccabi basketball faces and new players, some of whom were trying the sport for the very first time. The games produced some great moments, and there were some fantastic individual performances throughout the day with all the matches being played in a friendly and enjoyable atmosphere.
Matt Travers, Head of Maccabi GB's Sports Department, was pleased to see the mix of players on show, "Throughout the day we have engaged over 40 people in basketball activities, we have seen players from Leeds, Manchester, East, South and North London, male and female, all come together to enjoy playing the sport and keeping active. Our aim through the 'Sport for Everyone' initiative is to provide sporting activities for everyone who wishes to play sport with Maccabi GB. We have certainly achieved that aim today."
Craig Harris, who runs the weekly Maccabi GB basketball training sessions, commented on the importance of such events taking place, "We have been able to identify a new group of players today who are keen to play basketball and now will be able to continue to do so through Maccabi GB activities. It is so important to spread the message right across the country that anyone interested in playing basketball can do so and should contact Maccabi GB to find out how best they can become involved in the sport."
To find out how you can become involved in Maccabi GB basketball and take part in the weekly training sessions, or for more information on the Maccabi GB 'Sport for Everyone' Programme, please contact the office on 020 8457 2333 or email
enquiries@maccabigb.org