MACCABI GB AND THE ELMS PARTNERSHIP CREATES MORE SPORTING OPPORTUNITIES FOR JEWISH CHILDREN THAN EVER BEFORE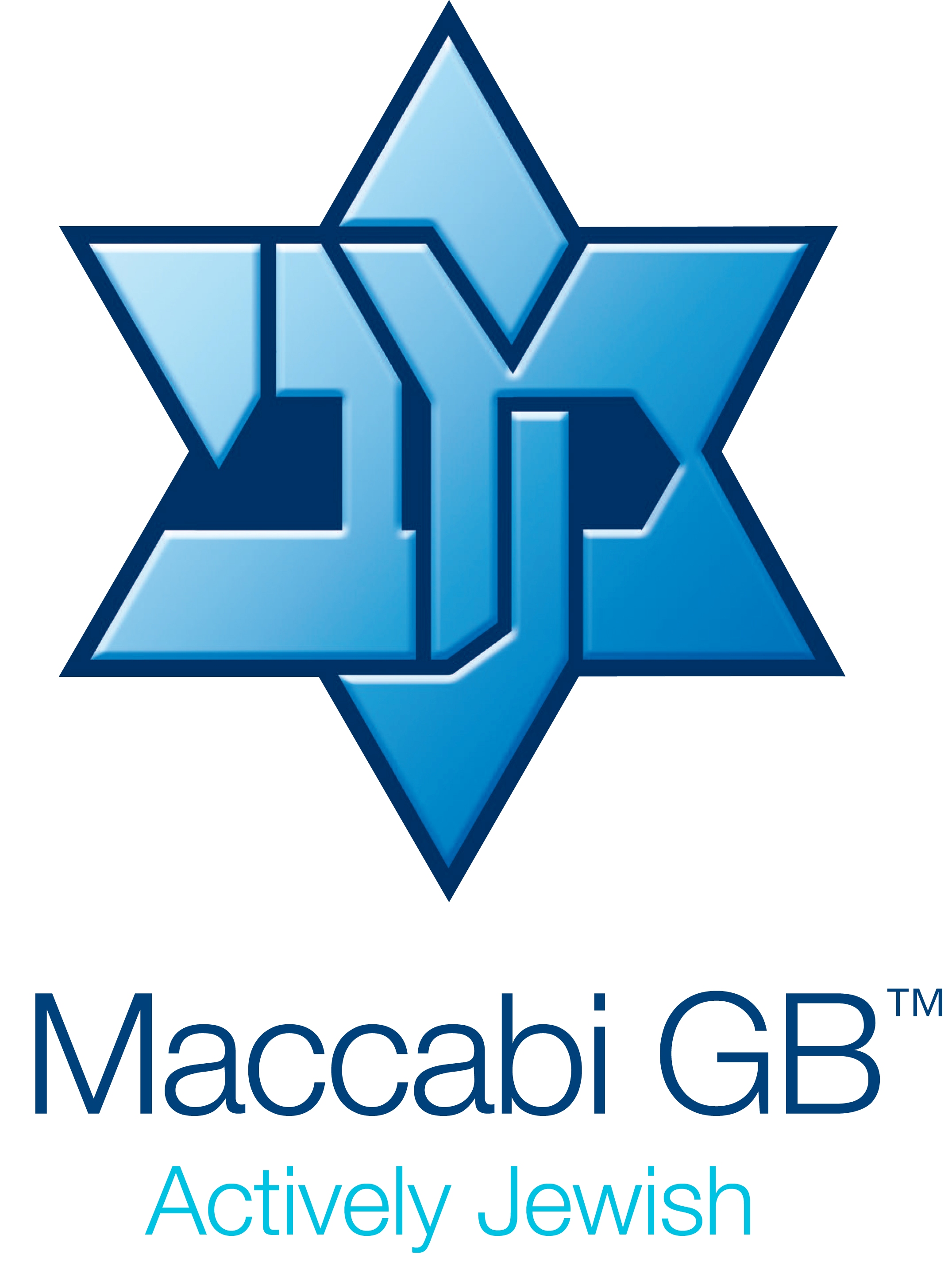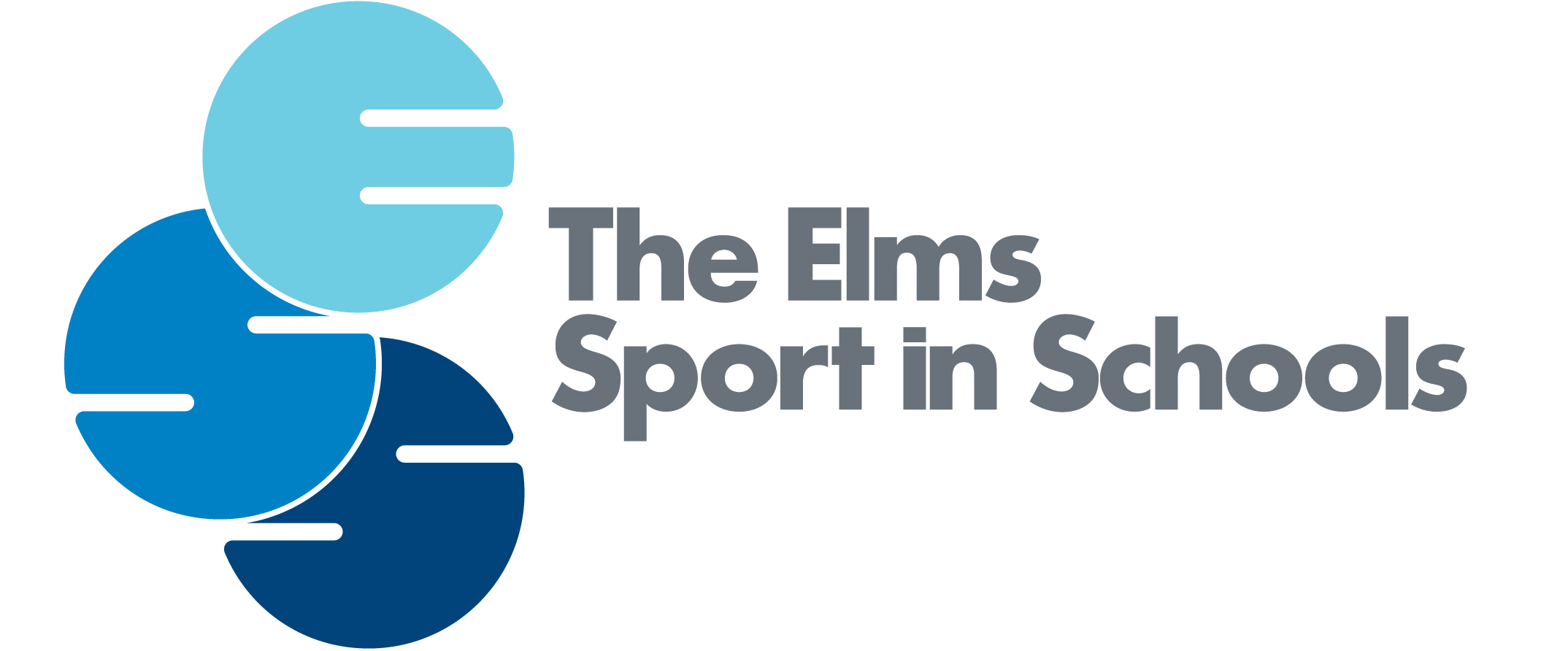 Maccabi GB (MGB) – the Jewish Community's Sport, Health & Wellbeing organisation – and The Elms Group Ltd. – one of the leading providers of sports coaching, venues and recreational leagues in the UK - are delighted to announce a new partnership between the two organisations. This will result in more young, Jewish people across London receiving a higher quality and quantity of sports provision in their Schools than ever before.
As two of the country's leading sports providers, MGB and The Elms are of the belief that by combining their expertise, as well as relationship and position within the Jewish Community, they will deliver a greater level and number of sports services to Jewish schools. The partnership, which begins with immediate effect, initially launches with the two organisations delivering high-level coaching in ten Jewish Primary Schools from the beginning of the 2016/2017 academic year. The partnership sees a significant increase in the number and level of PE Curriculum Lessons and School Sports Clubs which are given to young, Jewish students by qualified coaches. The aim is for this service to be rolled out across all Jewish Primary Schools in London and the North of England.
Following the partnership, Maccabi GB will now engage 2,200 young people on a weekly basis – an increase of 500 pupils - further underlying their reputation as the key supplier of Jewish sport to Anglo-Jewry.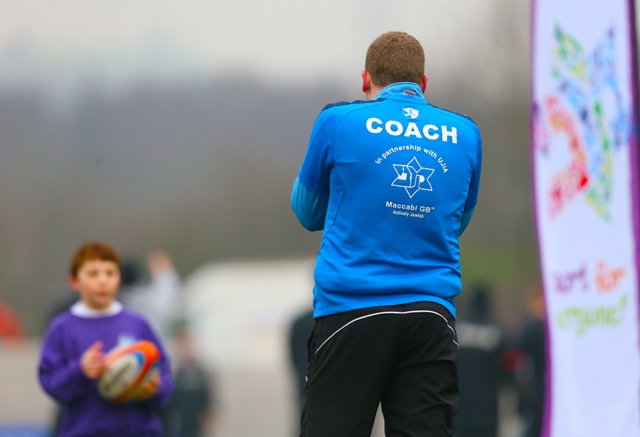 The partnership will see Maccabi GB Sports Coordinators and The Elms Sports Coaches working together
The announcement comes just a few weeks after the Government's new 'Childhood Obesity Plan' was released. The Plan recommends that 'every primary school child should get at least 60 minutes of moderate to vigorous physical activity a day' and 'at least 30 minutes should be delivered in school every day through active break times, PE, extra-curricular clubs, active lessons, or other sport and physical activity events'.
Both organisations also aim to harness the country's feel-good factor following Team GB's exploits in Rio at the 2016 Olympic and upcoming Paralympic Games and encourage more young members of the Community to get active.
Speaking about the partnership, Maccabi GB CEO, Martin Berliner, said, "We are very excited to be partnering with one of the leading school sports providers, who have an excellent reputation of providing an outstanding standard of sports coaching. Maccabi GB has always supplied our Community's Schools with top-quality PE Curriculum and Sports Coaching and this Partnership will enable us to offer the service to a great deal more schools. With the whole country riding high following the Rio 2016 Olympic and upcoming Paralympic Games, now is the perfect time and opportunity for young people to play sport at a higher level of provision."
Barbara Moss, CEO of The Elms Group Ltd, added, "We are delighted to be Maccabi GB's chosen partner in the extensive delivery of first-class sports tuition to our Jewish Schools. MGB represents all that is superb in Jewish sport and social standing and we are extremely proud to be working with this fantastic organisation.
"We share the same ethos as Maccabi GB - All Jewish children deserve, and should expect, the highest quality of sports provision within their schools, fostering not only a great love of physical activity but developing the social skills and lifetime friendships that arise from sports participation. We know we shall enjoy an exciting future partnership and look forward to the time when all our Jewish schools belong to our Programme."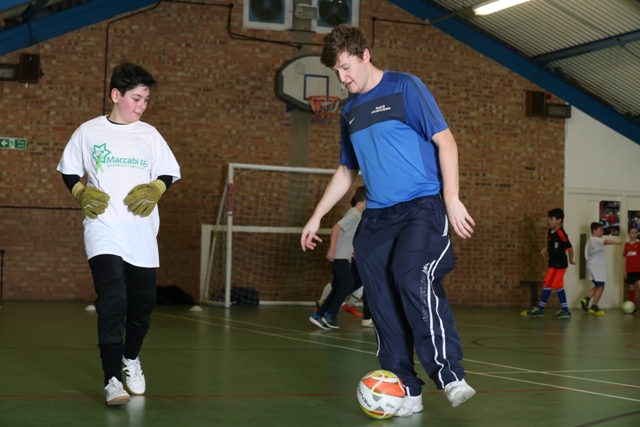 Maccabi GB already provides some of the top sports coaching in the Community
Neil Taylor, Maccabi GB's Head of Sport & Community Partnerships, who will oversee the collaboration, concluded, "Before joining Maccabi GB I spent the past ten years ensuring that sport in schools was delivered at the highest level of quality and that they were Ofsted ready. This clearly goes hand-in-hand with that, as this link [between MGB and The Elms] will see more Jewish children play more sport more often."
The ten initial schools who have paid to receive sports provision from the partnership are Etz Chaim Jewish Primary School, Hertsmere Jewish Primary School, Independent Jewish Day School Academy, Lubavitch Boys Primary School, Moriah Jewish Day School, Naima Jewish Preparatory School, North West London Jewish Day School, Sinai Jewish Primary School, Talmud Torah Tiferes Shlomoh and Torah Temimah Primary School.
For more information on The Elms Group, please visit www.elmssportinschools.co.uk