Maccabi GB announce Chief Executive Martin Berliner steps down after 20 years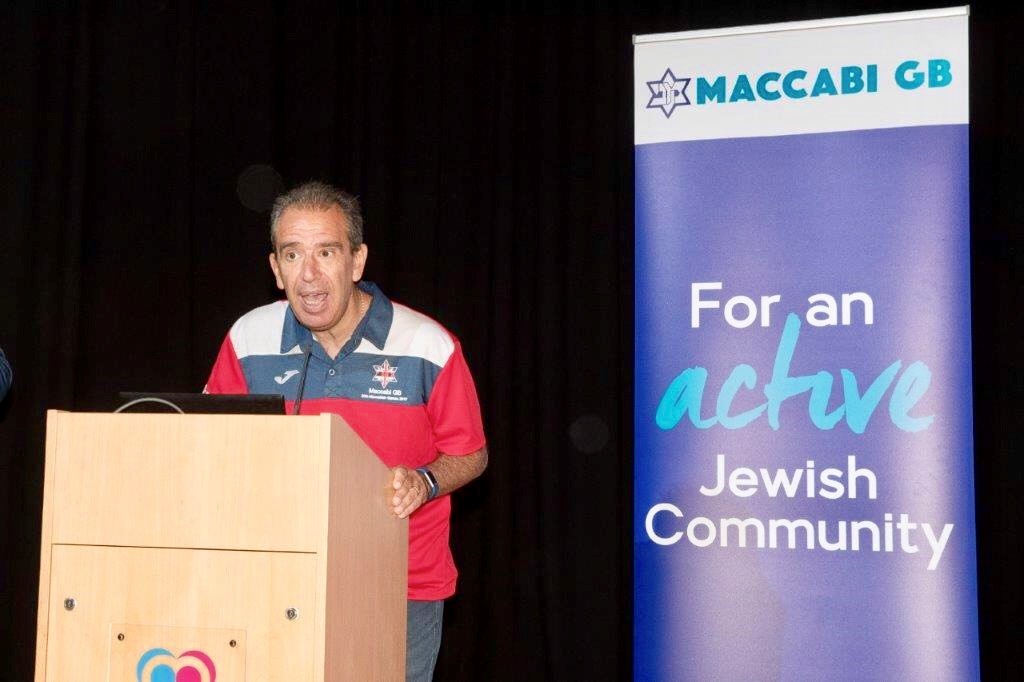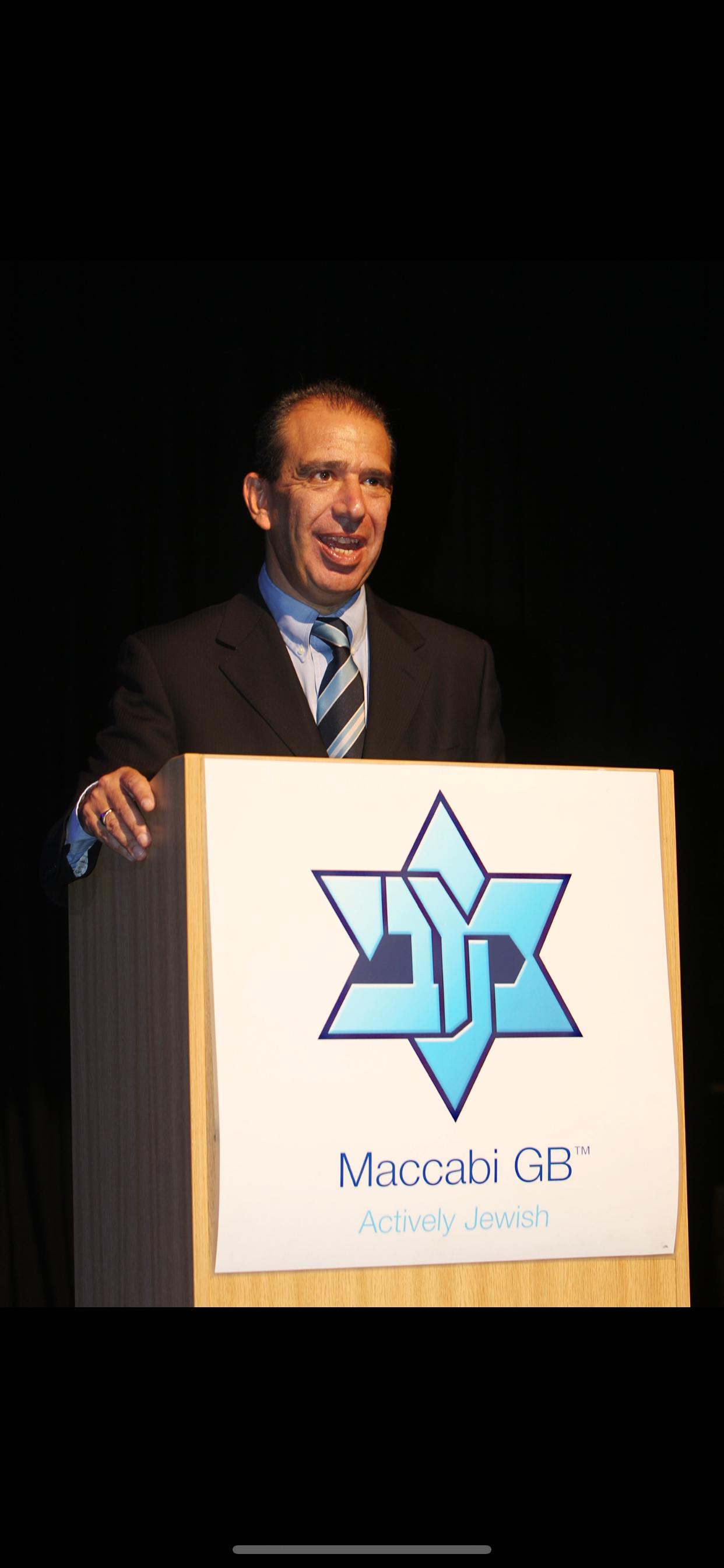 Monday 16th November, London - Maccabi GB announced today that their long serving Chief Executive, Martin Berliner will be standing down from his role at the end of December this year.
Martin became Maccabi GB's first Chief Executive in 2000 and over two decades has been instrumental in repositioning the organisation into one of the Community's most vibrant, active and pioneering Organisations. As he steps away from the day to day running of the charity, he leaves an Organisation that can now boast three of the largest events in the Communal calendar reaching up to 80,000 people per year.
The Maccabi GB Community Fun Run (previously the Maccabi GB Community Kick Off) established in 2007 is now the largest single Jewish Communal event in the country engaging almost 8000 people of all ages and ability on the day whilst partnering with 85 communal organisations. Martin's desire to collaborate and consolidate communal activity is evident in everything that Maccabi GB deliver and we are proud that this approach allows us to cover the broad religious spectrum within our community. The Yellow Candle project managed by Maccabi GB since 2018, was established to commemorate Yom HaShoah in a way that would engage and informally educate the Jewish Community. Martin's experience helped establish the product quickly and despite COVID-19 and Lockdowns 50,000 candles were distributed in the UK this year.
Maccabi GB's educational projects, Streetwise established in 2005, and Stand Up in 2017 reached over 37,000 Jewish and non-Jewish young people in 2019, making it the largest delivery agent of informal education in Jewish Schools in the UK. Streetwise a partnership programme with the Community Security Trust has educated generations of young people in its 15 year existence. The award winning Stand Up programme with its unique Muslim and Jewish facilitators in the same class room is at the forefront of fighting discrimination and is regularly praised by the government who were the principal funder.
Martin's aim with most things was to create, scale and sustain and that applies to human resources as well as products, programmes and events. Martin created teams and trained them to be the best they could be and he would be the first to say that the success Maccabi GB has had in his time as CEO is thanks to the tremendous teams he has managed. Martin installed professionalism into our work and this applied to both the employed and lay teams who now undergo rigorous training prior to International events.
As significant, has been Martin's work in combating antisemitism in sport. With the support from colleagues at CST and beyond, Martin has been one of the pivotal players in holding the FA and Kick it Out to account in ensuring that antisemitism in football is treated and combated in parity with other forms of racism, which was not always the case.
From elite sporting activities such as the Maccabiah Games, to the Challenge Tour to Israel for young people in the Community with special educational needs to the many projects, programmes and events Maccabi GB deliver today, Martin leaves a lasting legacy on the Community having improved its health, wellbeing and via its education programmes, confidence and knowledge to a generation of Jewish people in Great Britain.
Martin will become a Trustee of the Organisation and will remain consultant CEO of Maccabi Europe.
Maccabi GB have announced that Ashley Lerner, currently Maccabi GB's Chief Operating Officer, has been appointed as Martin's successor and will take over the role on 1st January 2021.
Ashley Lerner joined Maccabi GB in 2007 and has successfully worked his way up through the ranks of the Organisation. Appointed as Head of Operations in 2014 and then as the Organisation's first Chief Operating Officer in January 2019, Ashley has been responsible for the management of the Organisation and its Senior Leadership Team and has overseen the delivery of the charity's aims and objectives and its core projects and events.
Martin Berliner stated:
"It's hard to sum up in a few words 20 years but I have been very fortunate and proud to have had the opportunity to serve our community. This role has been life changing for me and my family who have all benefited from the broad range of projects, programmes and events Maccabi GB deliver annually. I want to thank everyone I have worked with both lay and professional for their help and support and for making so many memories. Finally I would like to thank the Maccabi GB board who have supported me to ensure we can fulfil our aims and objectives. "
David Pinnick, Maccabi GB Chairman stated:
"Martin has been an outstanding CEO of Maccabi GB; he has transformed our primarily sports based organisation into the flourishing Community Charity, which today makes so much difference to the lives of people we now reach, and professionalising us along the way. Martin has always had the best interests of our organisation and our community at heart. His leadership combined with intuition and vision on behalf of the Charity has been truly outstanding.
The greatest personal compliment I can offer Martin is that I have learnt a great deal from him and that I have enjoyed working alongside him as both colleague and friend. As he changes his role, Martin's distinguished legacy is the body of work of which we can proudly boast and hopefully build upon, secure in the knowledge that the framework has been established by a consummate professional."
Ashley Lerner stated:
"Martin has been a visionary leader not only for Maccabi GB but for the Community as a whole and the impact that he has made over the course of the last two decades is something he should be extremely proud of as he reflects on his numerous accomplishments. I am delighted to have been given the opportunity to succeed Martin as the next CEO of the Organisation."