Maccabi GB announce flag-bearers for 15th European Maccabi Games Opening Ceremony

Maccabi GB, in partnership with UJIA, and the Jewish Chronicle, are delighted to officially announce Stephen Joseph, Hollie Geey and Ben Schwarzmann as the three flag-bearers for Team Maccabi Great Britain at the Opening Ceremony of the 15th European Maccabi Games in Budapest.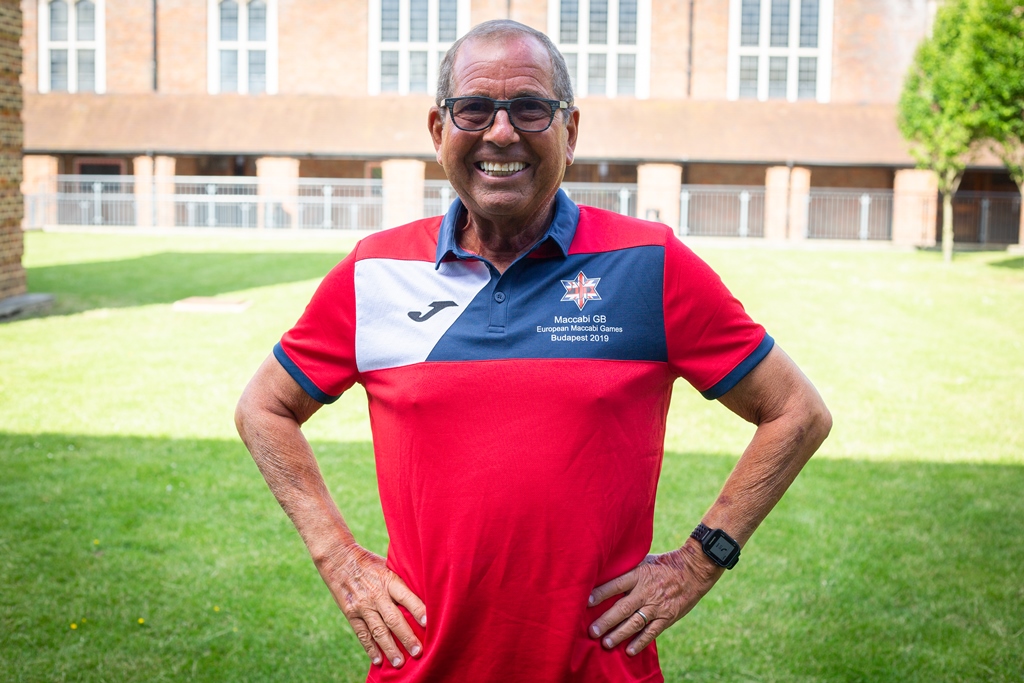 Carrying the Union Jack flag will be Tennis Chair Stephen Joseph. Joseph was first introduced to the Maccabi movement when he represented Team Maccabi Great Britain at the 1993 Maccabiah Games as a member of the Masters Tennis squad. Joseph describes his sporting highlight as entering the Olympic Stadium in Berlin with 2,500 other Jewish athletes at the 2015 European Maccabi Games. He called that "without doubt one of the most memorable, moving and emotional experiences imaginable."
Speaking about the appointment, he said, "I cannot begin to describe the sense of honour I felt when it was announced in front of my fellow athletes at Kit Day on Sunday that I was to be carrying the Union Jack at the Opening Ceremony. I will carry the flag into the stadium with a great deal of pride and gratitude to my Maccabi family who gave me this opportunity."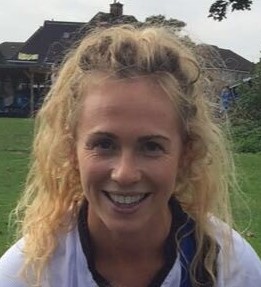 Hollie Geey first became involved with Maccabi GB when she was 13 years old playing girls football at the JCC Maccabi Games. She explains, "It was my first experience playing in an 11 a side football tournament and was amazing from start to finish." Her next Maccabi Games was when she was 25-year-old, playing at European Maccabi Games in Vienna where she describes "becoming hooked and where my Maccabi GB journey really began". Speaking about her sporting highlight of captaining the Women's Football team at the Maccabiah Games in 2017, she said "The pride I felt before, during and after every game, whether we won or lost, was incredible."
On being selected to carry the Maccabi GB flag, she said, "I am really honoured to be able to represent my country as a player and manager for the Women's Football team. To be an official MGB flag bearer is something I am very proud of but I do feel that without the help and support from my other managers and coaches we would not have been able to achieve what we have so far."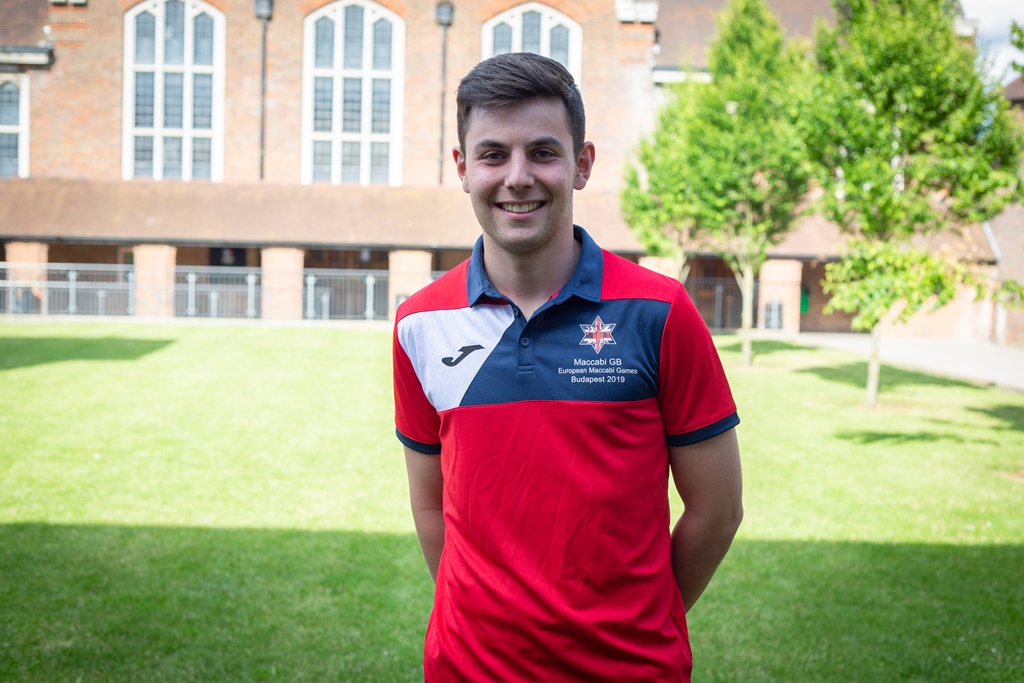 Ben Schwarzmann will fly the flag of Team Maccabi GB's lead sponsor UJIA. At 18 years old, Schwarzmann got involved with Maccabi GB through the Leadership by Streetwise programme. He has now graduated from the course, where he won the CST Young Sports Leader of the Year Award. From there he has volunteered in many community events through the organisation, such as the Maccabi GB Community Fun Run.
Speaking about leading out Great Britain he said, "It is an absolute honour to represent my country and to be a flag bearer this summer. It was definitely not something I was expecting, and it is a privilege to lead out one of the largest and hopefully most successful delegations this summer. It will be a memory I am sure I will treasure for a lifetime and I am really excited to lead the delegation out in Budapest. Additionally, I am also very happy that I will be leading the delegation on a personal note, because my grandparents will be at the Opening Ceremony and at least now it means they will easily be able to spot me!"
Following the announcement Maccabi GB's General Team Manager, Joel Nathan, added, "Carrying the flag at the Opening Ceremony for any member of the MGB squad is the greatest honour we could give and I will feel great pride in walking behind Stephen, Hollie and Ben who represent everything that Maccabi GB stand for. Stephen fully deserves the honour of carrying the Union Jack flag as he has been the driving force of our tennis squad who over the last 4 years has built an amazing tennis team that continues to grow in numbers each games and is laying a foundation for years to come. Hollie has been involved with MGB for a number of years and is instrumental in making sure we not only have a women's football team but also helping us increase our female athlete participation at future tournaments. Ben is one of the up and coming lights of MGB and not only embraced what Maccabi GB stands for but has also made himself an integral part of his and the junior squad. Good luck Team MGB!"