Maccabi GB announce Golf Management Team for the Maccabiah Games
Maccabiah Games Golf Chair, Steve Schindler is thrilled to announce the Management Team for next summer's games. This includes the invaluable support from one of his stable of Professional Golfers, namely Sam Little. Sam enjoyed 3 victories during 2011 upon regaining his full playing rights to the European Tour and the Maccabi GB management golf team is delighted to have his support again.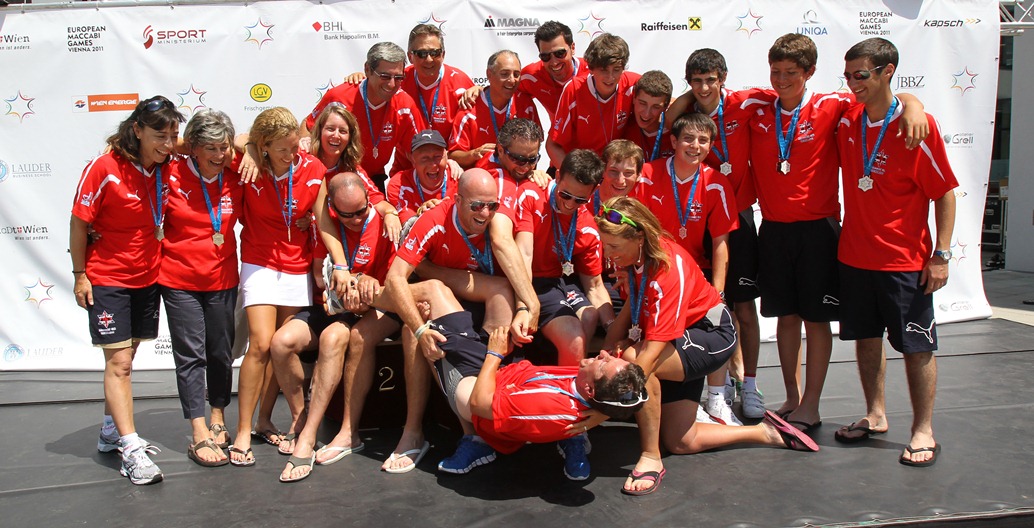 After the tremendous success at the European games in Vienna last summer, when the golf squad brought home 16 medals, including 7 Gold, Steve has added to that Management team to bring the best Jewish Golfers from all around the UK together to form the best possible squads, for Open Men and ladies, Masters Men and ladies and the Juniors.
Co-Chairmen Anthony Harris (Whitefield Golf Club President) will be the link to the North with Adam Musikant (experienced Maccabean) helping in pulling both the teams and the funding together.
Steve commented, 'We are determined as a Team to not only be the most successful Maccabi GB golf team ever to go to Israel but also ensure we embrace the whole experience of all the sports together at the games.'
Team Captain, Jeremy Bohn has many years' experience in both playing and captaining Maccabiah Golf teams. Jeremy will help all the remaining team captains, namely; Nicky Harris (Open Men), Louisa Tarn (Open Ladies), Martin Lerner (Master's Men), Candy Kaye (Master's Ladies) and Ben Green (Juniors) in selecting all their squads.
Dates for the diary:
10th June - Southern Trial at Hartsbourne Golf & Country Club
9th July - Northern Trial and Glancy supporters Fundraising AM-AM at Whitefield Golf Club
2nd September - The Maccabi GB National Scratch Golf Tournament - register here
For more information and to apply online please visit the Maccabi GB website at www.maccabigb.org or contact Janice Aarons in the Maccabi GB office on 020 8457 2333 or email janice@maccabigb.org