Maccabi GB announce squad for the forthcoming European Maccabi Football Trophy in Marseille
Maccabi GB, in partnership with UJIA, has announced the Open Football squad that will be travelling to France in April to take part in the European Maccabi Football Trophy.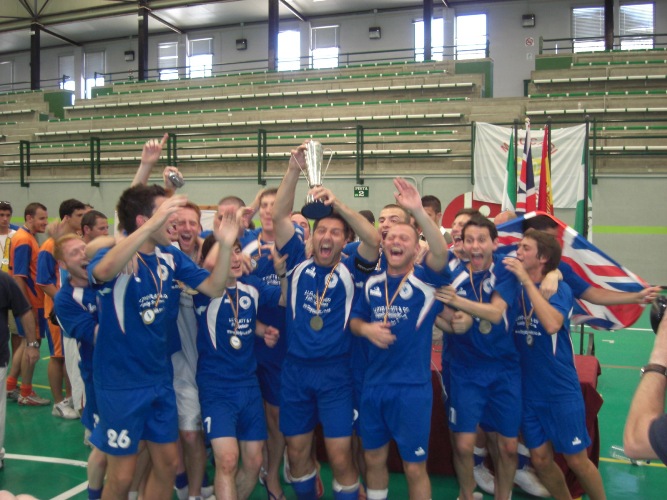 The young and talented squad of players will be travelling to Marseille to defend the title they won in 2010, led by the dynamic management team of Phil Peters and Jamie Slavin. Phil and Jamie currently manage Norstar of the MSFL and have successfully guided the team to a number of promotions.
Peters said, "Jamie and I are extremely proud and honoured to be leading Maccabi GB, the defending champions of the European Maccabi Football Trophy, to Marseille. As well as trying to successfully defend the trophy, we want to show what great spirit Maccabi GB brings to every event we attend.
"The squad blends youth and experience with several of the squad under 23 and four of the Torremolinos squad have been retained after fantastic performances last time out. Their international experience will be very important as we go in search of a third successive gold.
"We have a few Premier Division players, a few lads currently playing in Division 4 and almost everything in between. This is a fantastic opportunity for them to showcase their talents, particularly with Maccabiah year ahead of us."
Lewis Blitz will captain the side in Marseille after a strong performance as vice-captain in Spain. He said of his appointment, "I'm delighted to have been asked to skipper the side and ensure we defend the trophy. Spain was a fantastic experience but personally disappointing as I spent most of the time on the sidelines through injury. This time will be different and I'll be leading from the front.
"It's every young boys dream to lead their country in the international arena and I'm hugely grateful to Maccabi GB for having given me this opportunity."
The sixth European Maccabi Football Trophy will take place in Marseille, France from the 29th April – 1st May 2012. Check www.maccabigb.org for updates on how the team is progressing. If anyone is interested in sponsoring the team then please get in touch.
Full Squad: Rob Blackman (Brixton Old Boys), Lewis Blitz (NL Raiders), James Gold (London Lions), Anthony Goodmaker, Jeff Gotch (both Norstar), Jordan Grant (Brady Maccabi), Josh Green, Eli Houri (both Norstar), Michael Israel (NL Raiders), Jonny Kay (Norstar), Ricky Lawrence (SPEC), Jason Lindsay (Oakwood), Jerome Marks (Woodford Wanderers), Michael Rhodes (SPEC), Ben Sheldon (NL Raiders), Dan Tannenbaum (Brady Maccabi), Ben Weinberg (Brixton Old Boys)