Maccabi GB announce the appointment of Jonathan Prevezer as Chairman of the Organisation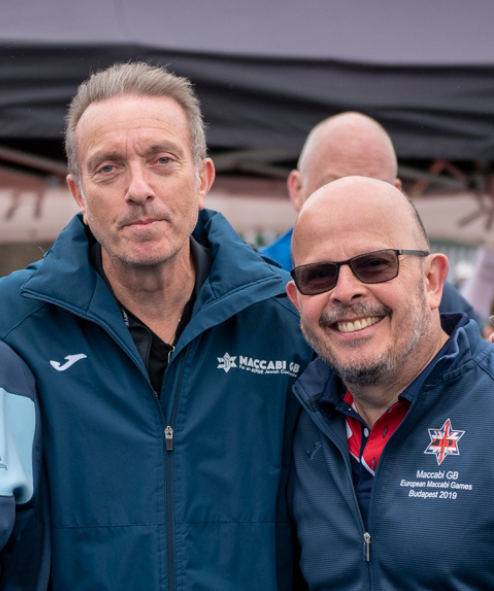 Friday 17th December – Maccabi GB today announced that Jonathan Prevezer has been appointed the new Chairman of Maccabi GB.
The Organisation's Annual General Meeting, held on 16th December 2021, saw David Pinnick complete his constitutional six-year term in the role as Chairman.
Jonathan Prevezer has been involved with the Maccabi community for over 45 years, with the Maccabi Southern Football League being his entry point to the Movement. Jonathan was joint Chairman of the Maccabi GB Football squad at the 2005 Maccabiah. 2003 was Jonathan's first of two spells as a Trustee of the Organisation. After stepping down a few years later he re-joined the Board in 2019 when he became Vice Chairman to David Pinnick.
As a Chartered Accountant, Jonathan has acted in a professional capacity for a number of communal charities including Ben Gurion University Foundation, Hadassah Medical Relief Association and The British Israel Chamber of Commerce. Outside of the community, Jonathan was Chairman for six years of the charity Terapia, one of the leading Child and Adolescent Psychotherapy and Counselling training organisations in the UK.
Jonathan Prevezer commented, 'My main hope and aspiration is to try and lead and serve Maccabi GB as well as it has been served by so many, for so long. I am following in the footsteps of my great friend, David Pinnick, who in my opinion has stepped down leaving Maccabi GB in its strongest ever position. David's vision will see Maccabi GB move to its new home in Kenton in the New Year. Apart from being the Movement's first home in a generation, it also secures the Organisation's future. Under David's leadership, Maccabi GB has established itself as one of the Community's key Organisations and I want to thank him for all his considerable efforts and achievements.'
David, who will continue to be a Trustee of Maccabi GB commented 'It has been a privilege and an honour to serve as Chairman of Maccabi GB for the last six years. I am immensely grateful to all the staff team who have worked tirelessly throughout that time to produce remarkable work within our community. In particular, my thanks to our former CEO Martin Berliner whose innovative leadership has been truly inspirational and to our new CEO Ashley Lerner.
There have been many stand out programmes of work of which I am very proud, including the Maccabi GB Community Fun Run and the new London Interfaith Fun Run, but also the Yellow Candle Project, Stand Up!, Streetwise, Leadership by Streetwise and all our sports programmes which have now become fixtures within our community life.
I am delighted to hand over the Chair to my extremely capable friend and fellow Trustee, Jonathan Prevezer, who will, I am certain, take the organisation further forward over the next few years. I am also indebted to all our donors and supporters without whom none of the work we produce would be possible.'