Maccabi GB at the European Maccabi Football Trophy - Report
Up against some quality foreign opposition, Maccabi GB came away without any points but with heads held high at the European Maccabi Football Trophy in Marseille, in partnership with UJIA.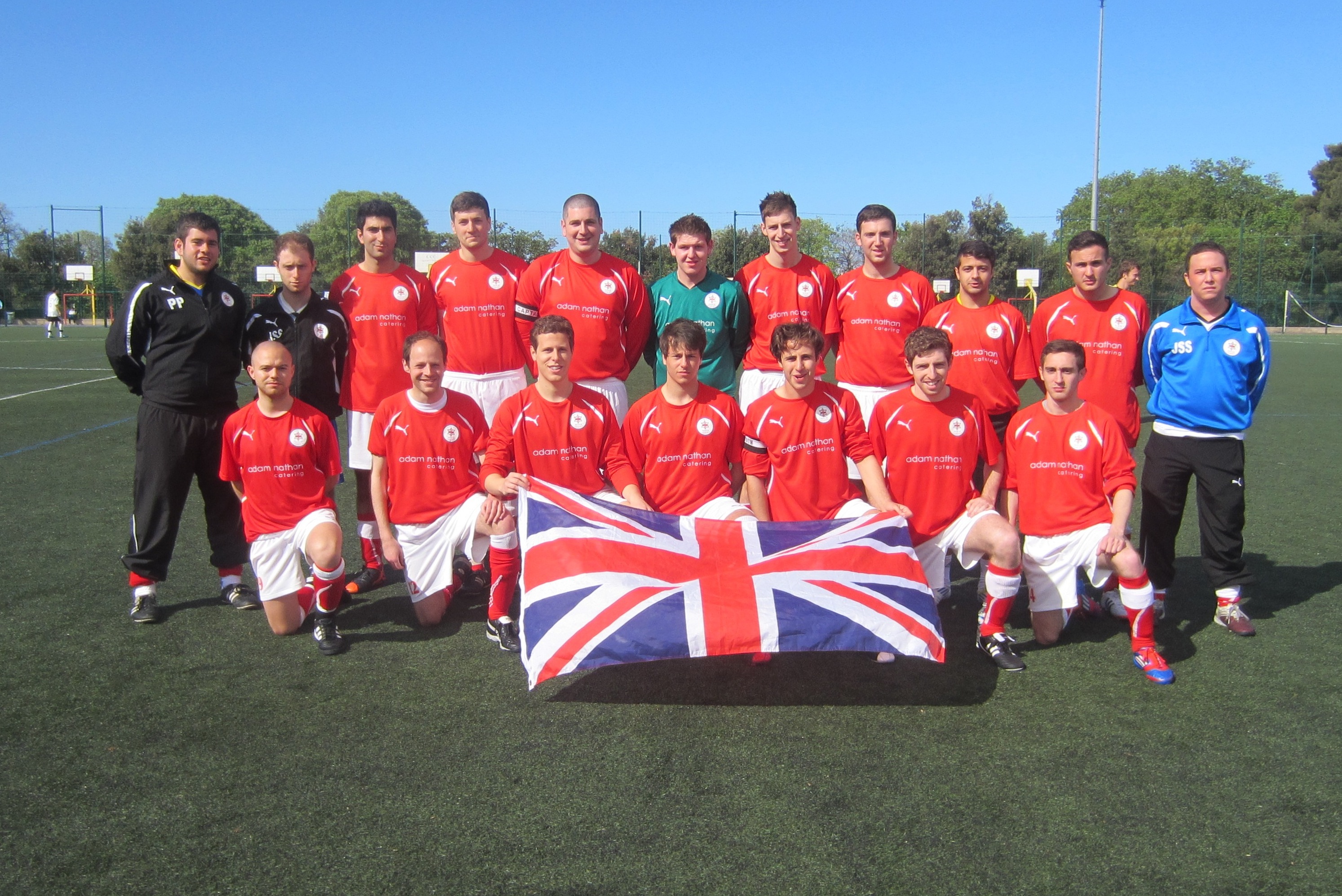 Taking on France and Germany's Maccabiah sides, as well as a strong Southern France team, GB narrowly missed out in all three games by a one-goal margin.
GB faced Southern France on Monday morning in rain more torrential than anything seen in the UK recently and found themselves a goal behind early on. Lions striker James Gold then equalised for GB before a defensive error saw the locals gifted a goal that turned out to be the winner. Despite making several changes in the second half GB couldn't find a way back into the game.
The French were GB's opponents in the second game of the day and having seen them play in the morning no one was underestimating the task in hand. GB suffered a big blow in the warm-up losing Norstar's Jonny Kay from the middle of midfield but were still confident of getting their campaign back on track. Again France scored first in a half where GB were forced to sit back and absorb the pressure. The French team's combination of strength, power and flair was opening up GB's defence but a stunning display from SPEC's Ricky Lawrence helped keep the score at 1-0 coming in at half-time. Norstar's Eli Houri was brought on at half-time and immediately started driving at the France defence and his determination paid dividends as he won a penalty which was duly converted by Lawrence to equalise. With minutes remaining, France forged ahead again with another surging run and fine finish which left Brixton's Jake Doffman helpless in the GB goal.
With victory no longer possible, the game against the German's was a chance to get some points on the board whilst the German's sought some revenge after most of their players were defeated at Vienna against the British team at last year's European Maccabi Games. Again, the German's technical ability and organisation smacked of a team who had played together many times before but Great Britain coped admirably and battled bravely, with Lawrence and Doffman again coming to the rescue although the rest of the team were putting in an outstanding shift. Brixton's Rob Blackman and Raiders' Michael Israel were trying to pull some strings in midfield and worked hard to move the ball and release the wealth of attacking talent that GB had at their disposal. With 15 minutes to go Germany finally took the lead when after a fine double-save it was third time lucky for the German striker with what turned out to be the only goal of the game.
GB manager Phil Peters was full of admiration for the way the boys came out fighting: "Coming home without the trophy and with three defeats is obviously very disappointing, but the way the squad performed against some of the finest talent in European Jewish football is something to be immensely proud of. Germany and France came second and third respectively at the EMG last summer and only Team GB outperformed them. This was their preparation for Israel next year and we pushed them all the way.
"Jamie and I were delighted when we won gold in Torremolinos two years ago but this has been a really valuable experience for us and the players. The three teams we played this year were all fitter, stronger and technically better than anything we faced in Spain and we did fantastically well which is a credit to the players and shows the tremendous strength in depth of Jewish football in Great Britain.
"With 14-months to go before the Maccabiah games there's certainly an argument to be had for using the EMFT as an opportunity to try out some of the boys that the management are interested in taking to Israel. That said, the trophy has also given a chance to some of those who might not otherwise have had one and this is absolutely priceless in terms of embracing the spirit of Maccabi sport."
Thanks as well to all of our sponsors who can be seen by clicking here.
For more information and to get involved in future football tournaments please contact the Maccabi GB office on 020 8457 2333 or email enquiries@maccabigb.org
Photo:
Back row (right-to-left): Phil Peters, Jonny Kay, Eli Houri, Ricky Lawrence, Jeff Gotch, Jake Doffman, Dan Tannenbaum, Anthony Goodmaker, Ben Weinberg, Rob Blackman, Jamie Slavin.
Front row: Jerome Marks, Michael Israel, James Gold, Jordan Grant, Lewis Blitz, Ben Sheldon, Josh Green