Maccabi GB Birthright 2018: A Participants Blog!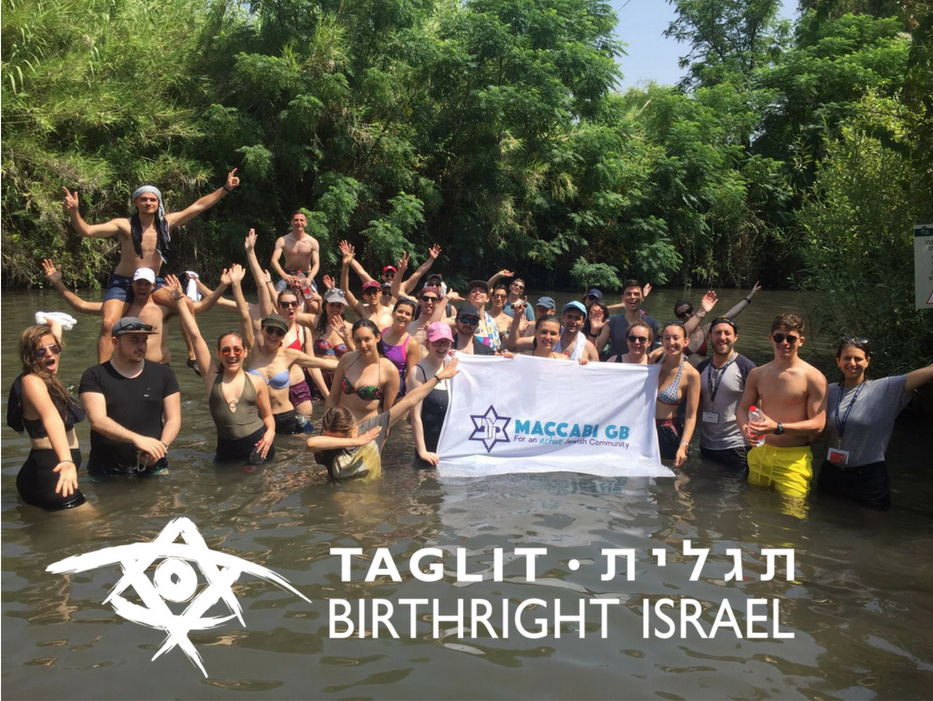 35 young adults arrived in Israel on Sunday ready to enhance their Jewish Identity and discover all the country has to offer.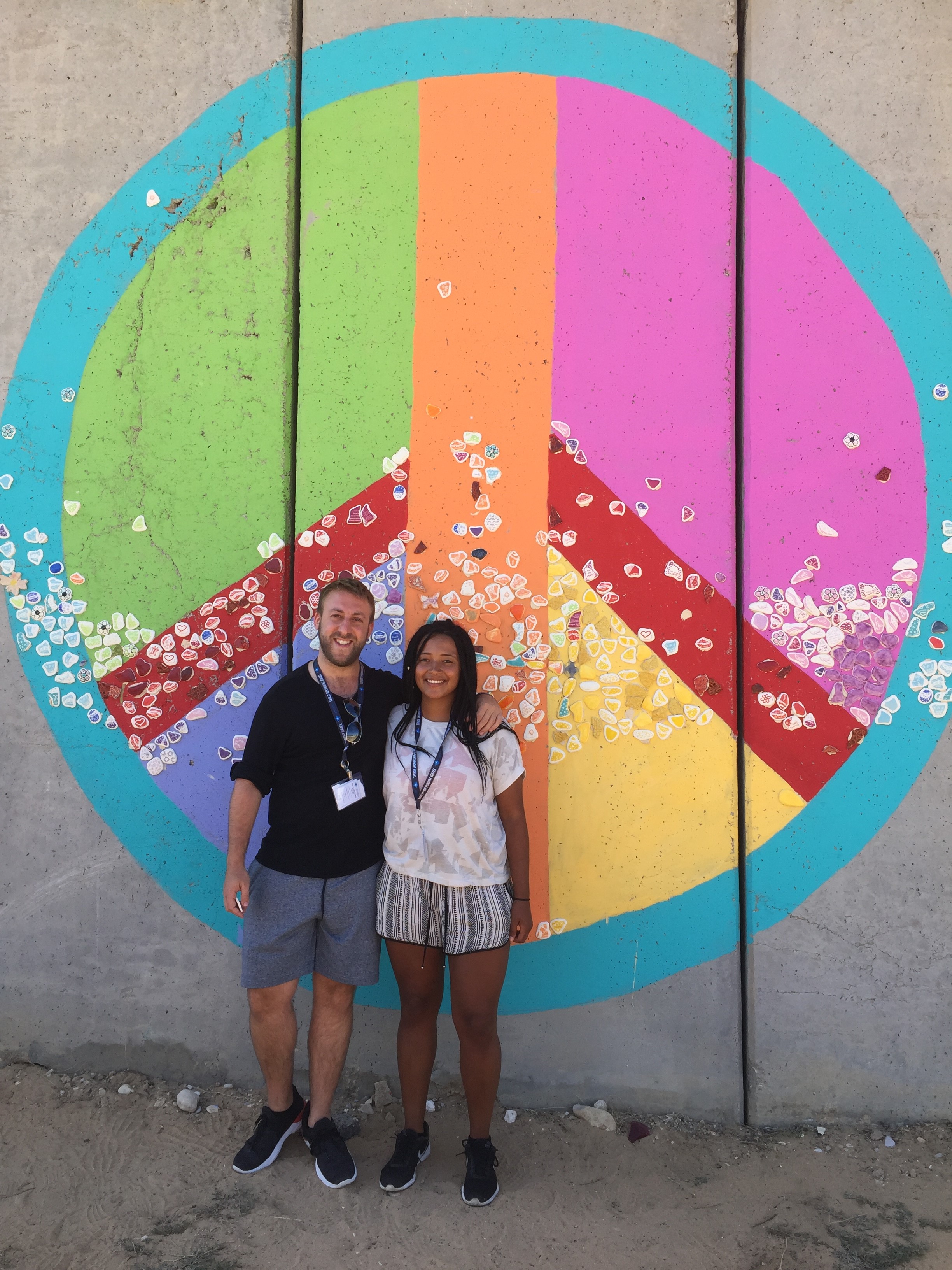 Below is a blog from Catherine Charles and Alon Gordon who led the 10 day life changing experience. (Pictured above)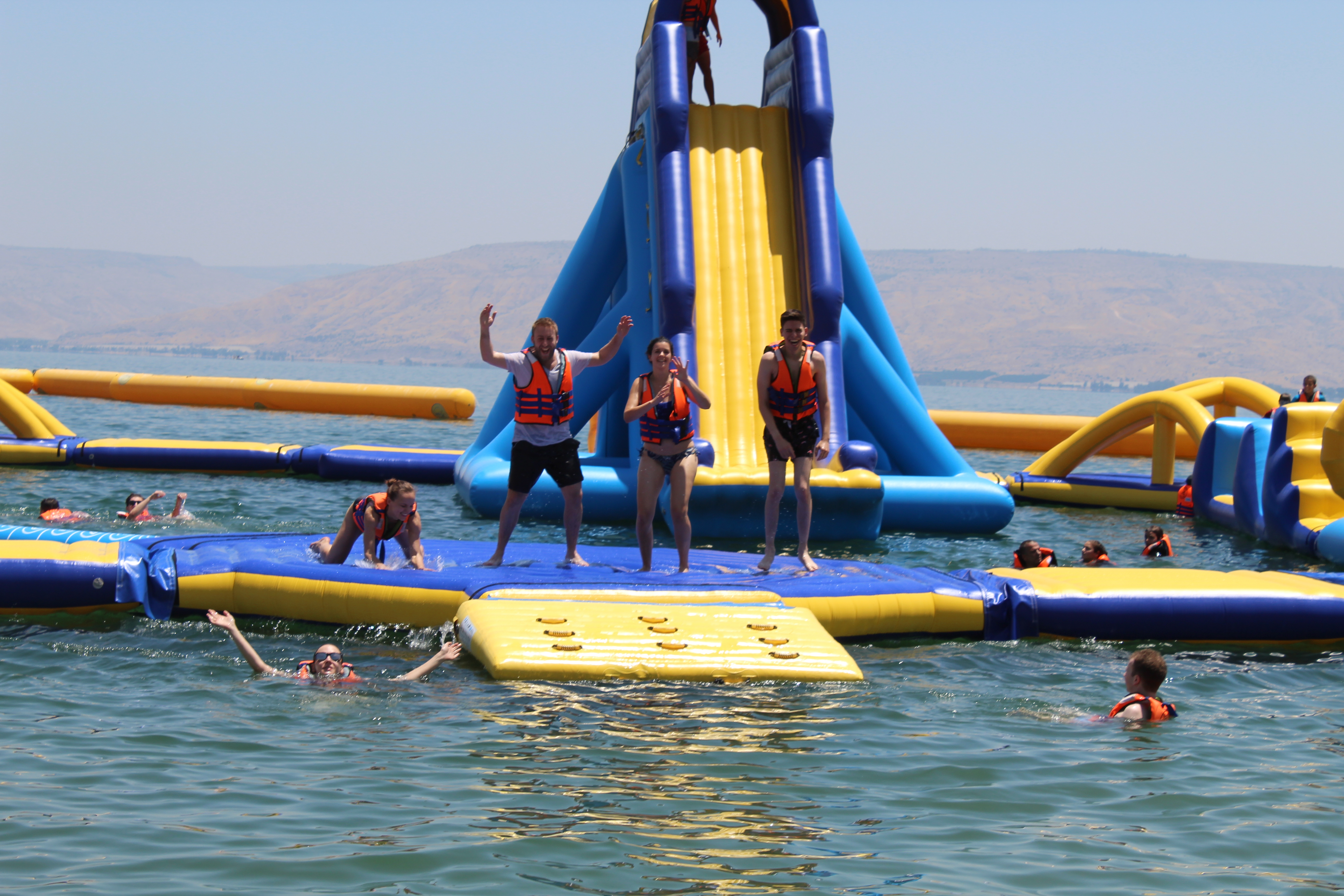 We got to know each other at the Aquakef Water Park and enjoyed some team building on inflatables on the Kinneret. We then went to Tsfat to explore the Kabalistic nature of the city before ending the day on a high at a boat party on the Kinneret.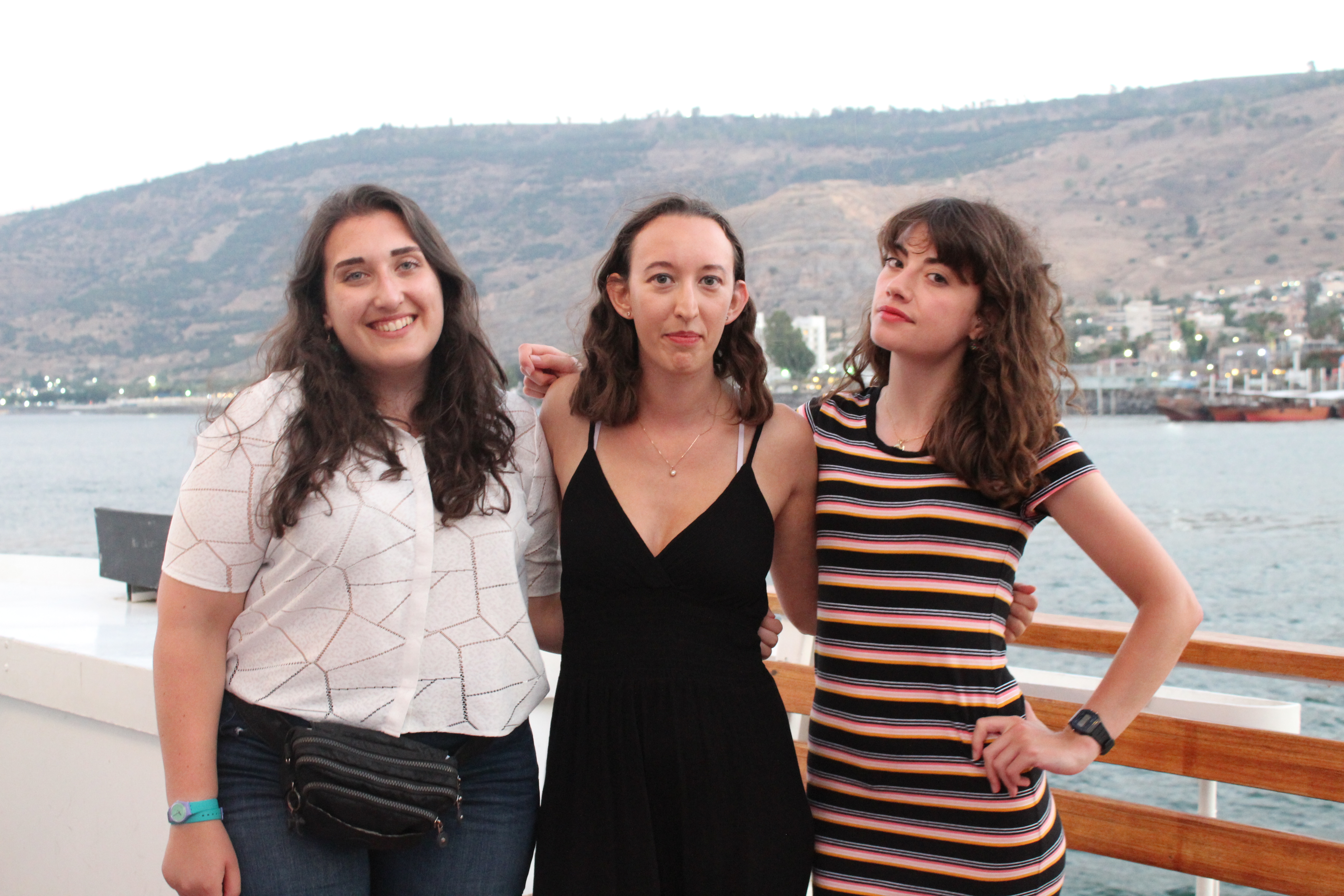 Day 2 was a real bucket list day! From hiking along the Syrian border and river rafting in the Jordan River to a hummus lunch and an inspirational meeting with Journalist Nathan Jeffay. We spoke about boundaries and borders, which he used to help break down and explain the Israel-Palestine conflict.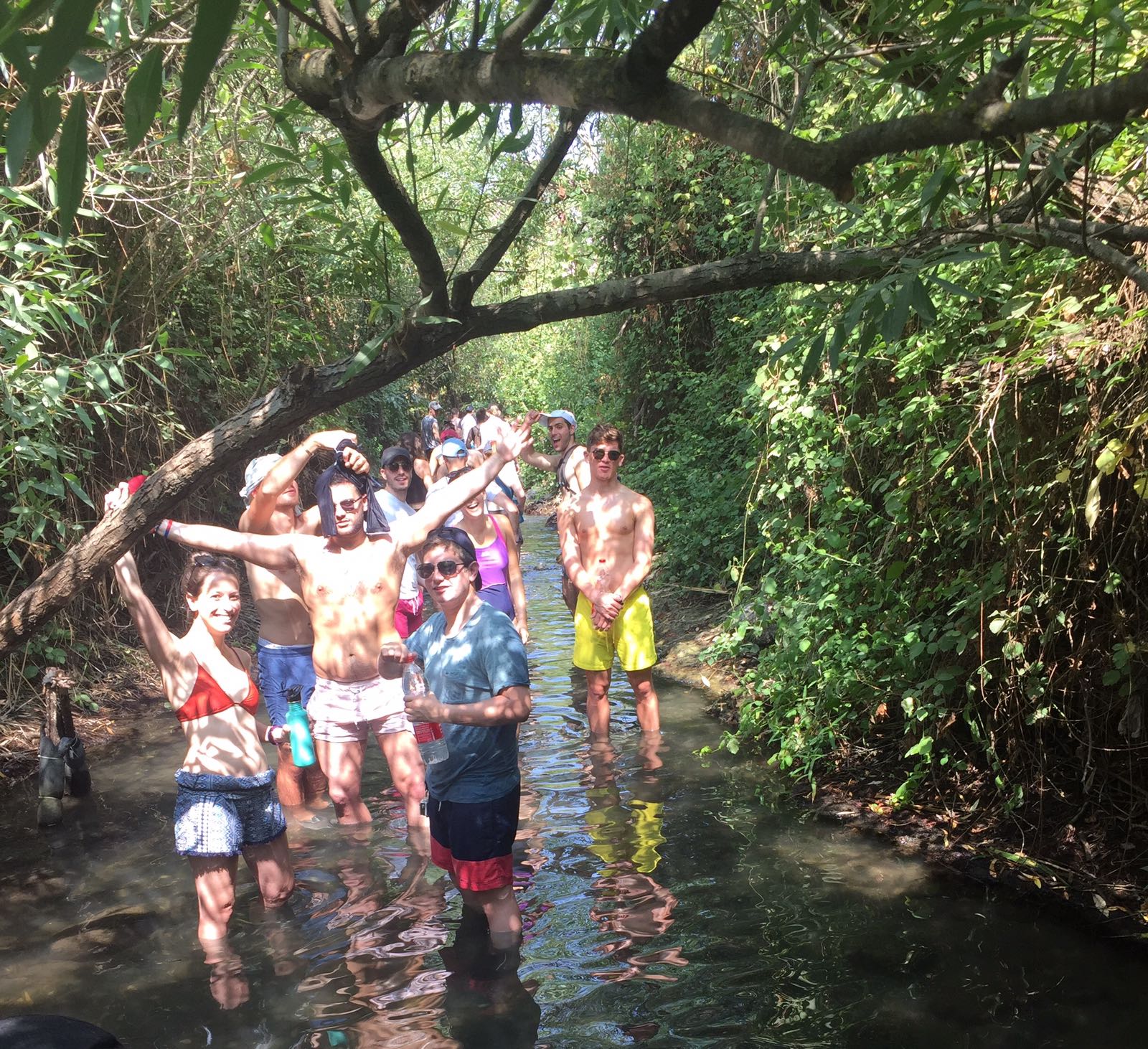 To top it all off we spent the night celebrating at a jubilant and exhilarating screening of the England - Columbia World Cup match. What an incredible second day in Israel!!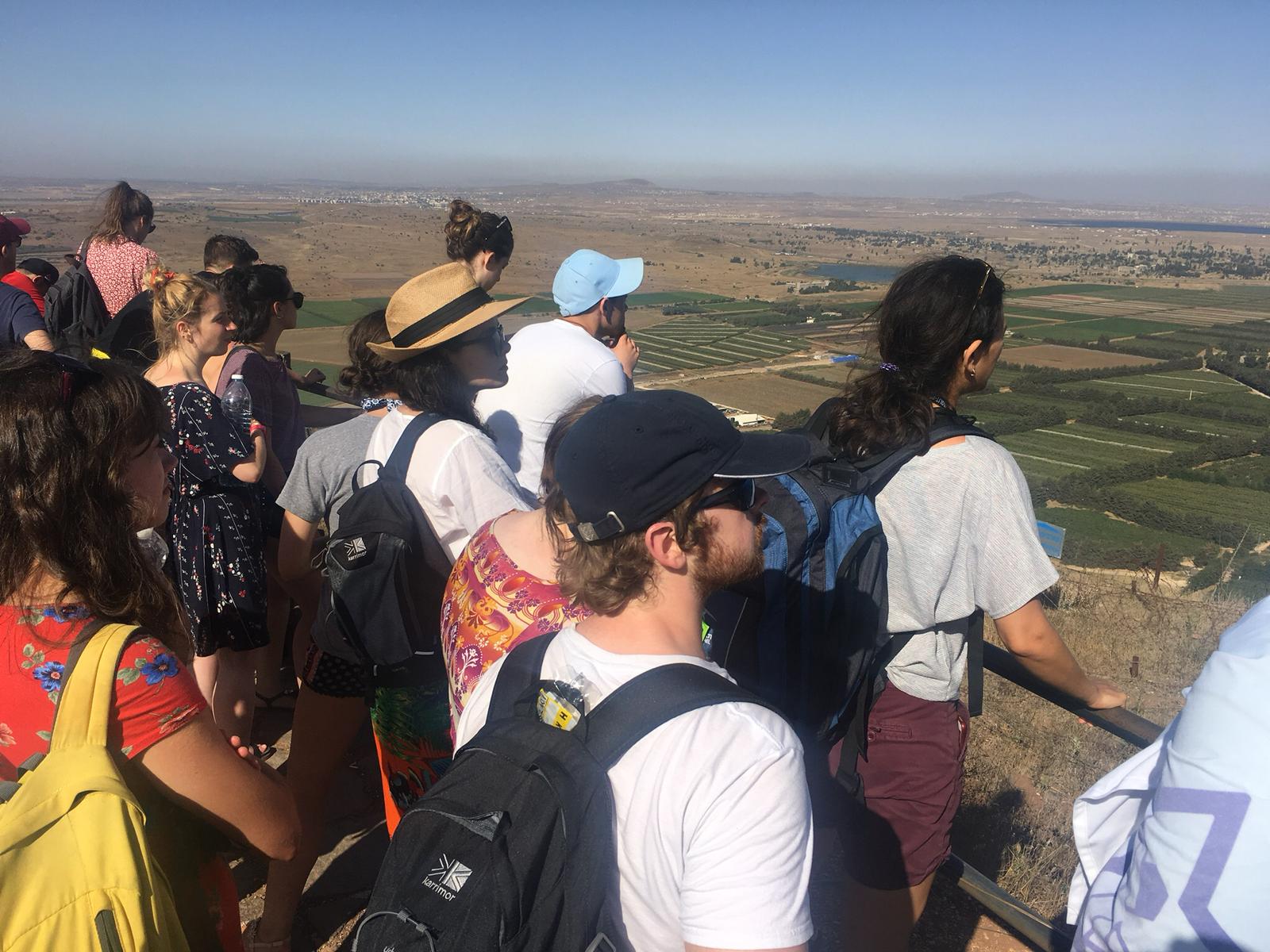 After England's World Cup win on Tuesday, the group were in good spirits as we headed to Ramat HaGolan. From there we were able to see a spectacular view of the Hula Valley in Israel and the most northern villages neighbouring the Lebanese border. We spoke about the relationship between Israel and Lebanon and then headed to a school in Kiryat Shmona where we heard about The Equaliser Project, set up to to provide a social-sportive-educational framework for children and youth from Israel's marginalized populations, and to work towards coexistence with children from different backgrounds and religious beliefs. We enjoyed a short game of football before setting off again.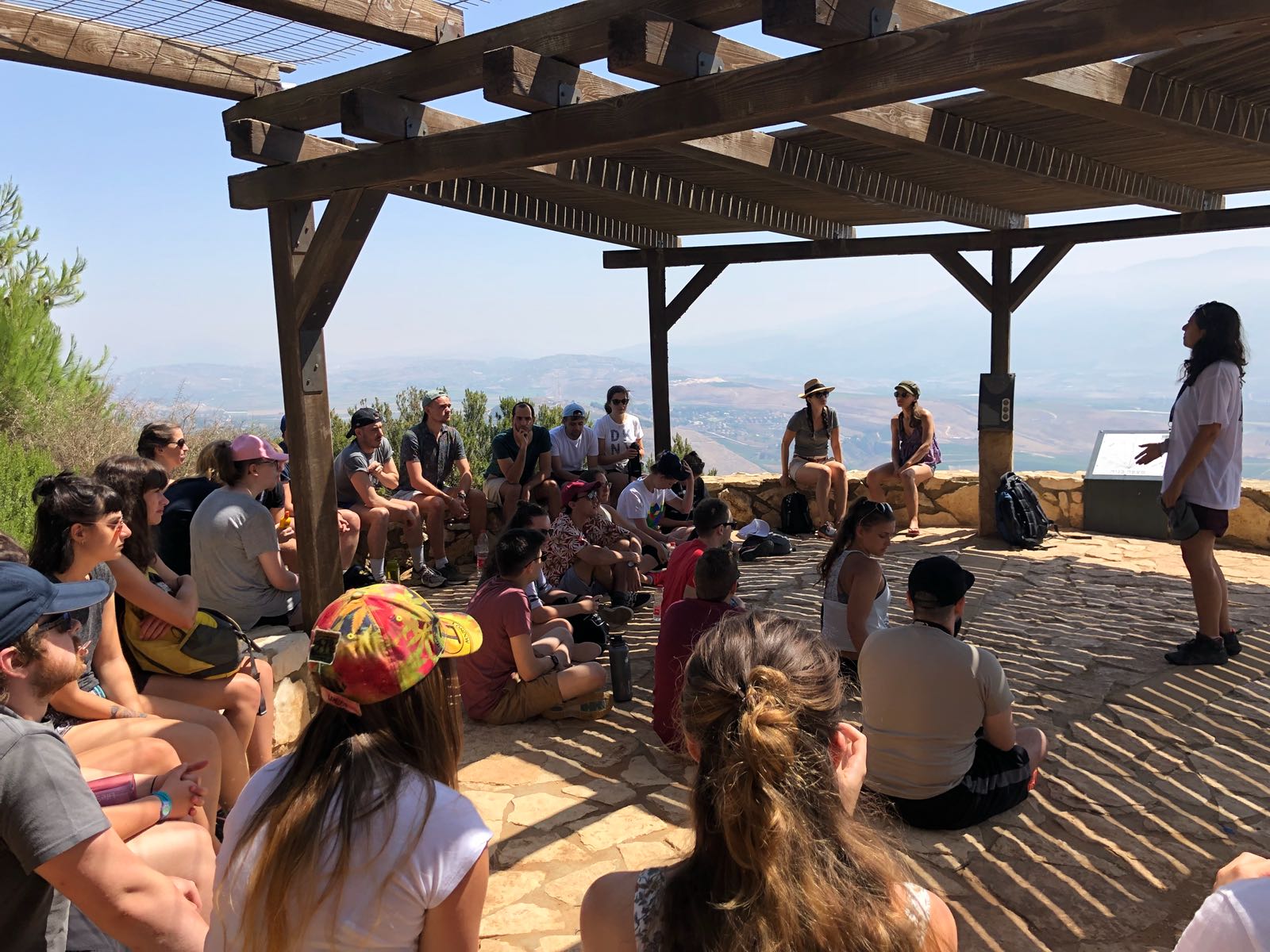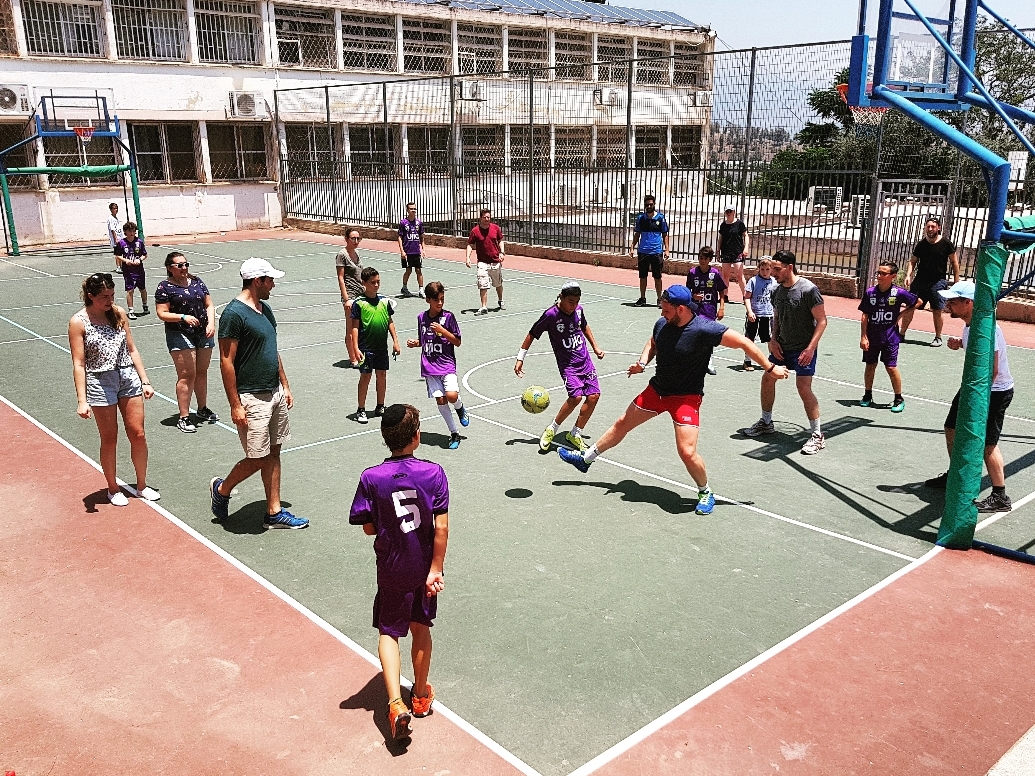 After stopping for another hummus-filled lunch, we went to Keshet Cave. Last night we spoke about challenging our personal boundaries - today we put this to the test with a nail-biting abseil from the top of the cave to the bottom. Many of the group faced their fears with the whole group supporting each other.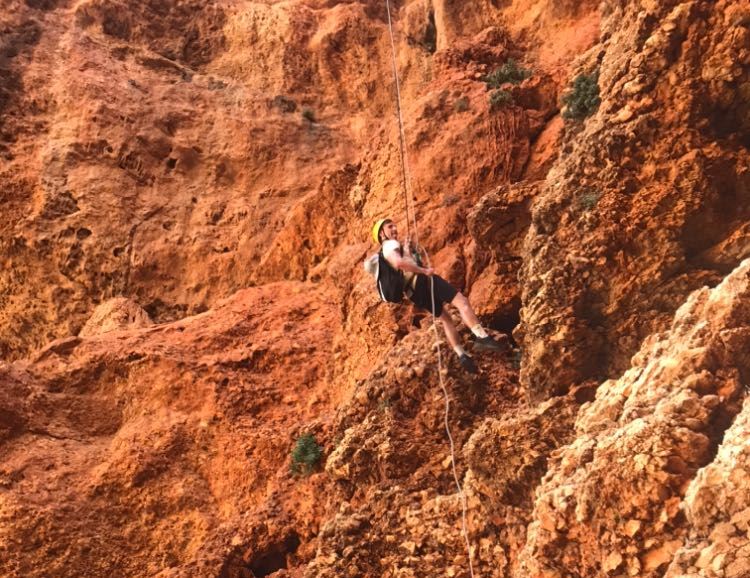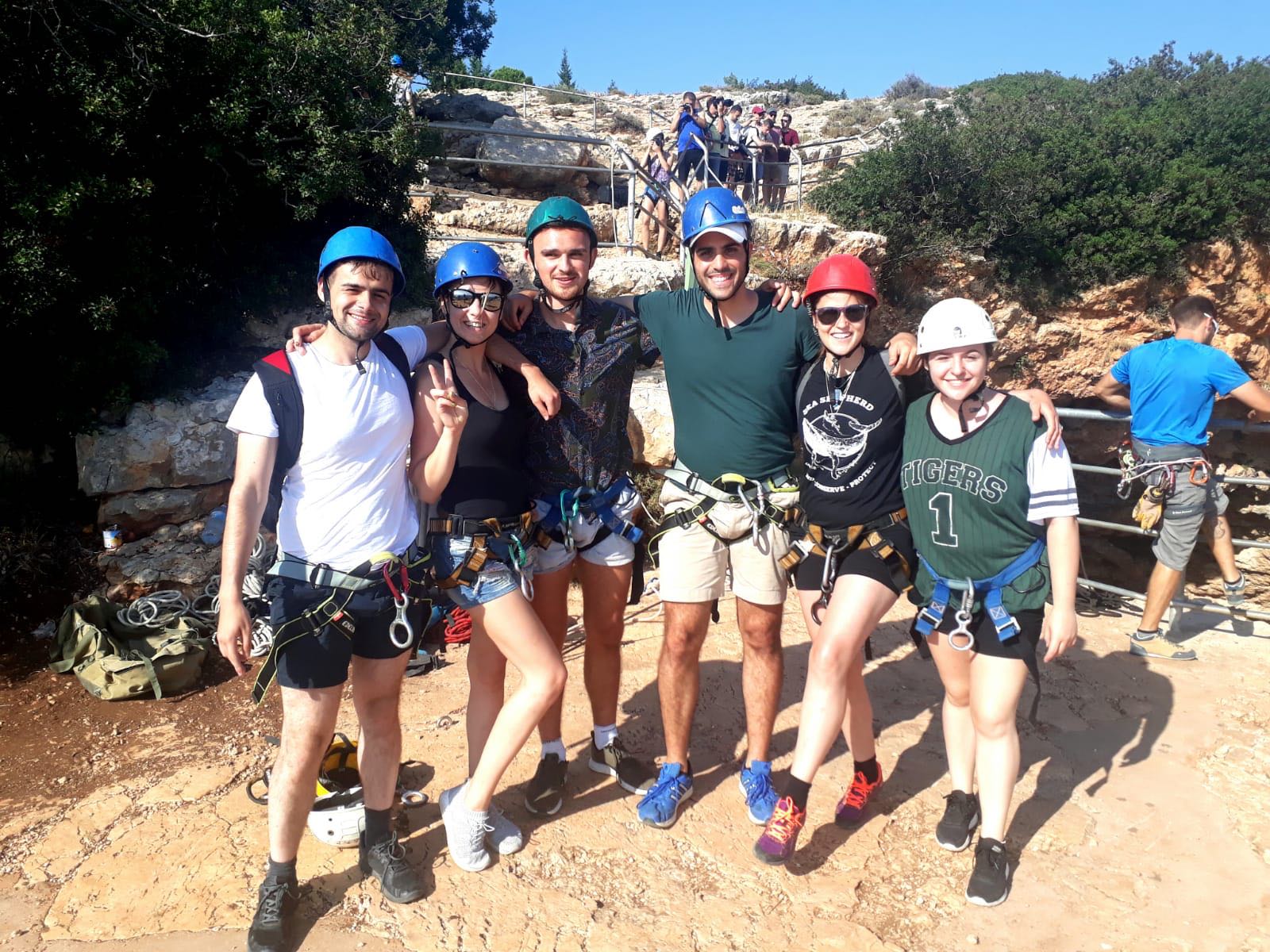 We started Thursday morning in Haifa where we took part in an emotional ceremony commemorating the victims of the holocaust, in preparation for a visit to Yad Vashem, the national holocaust memorial.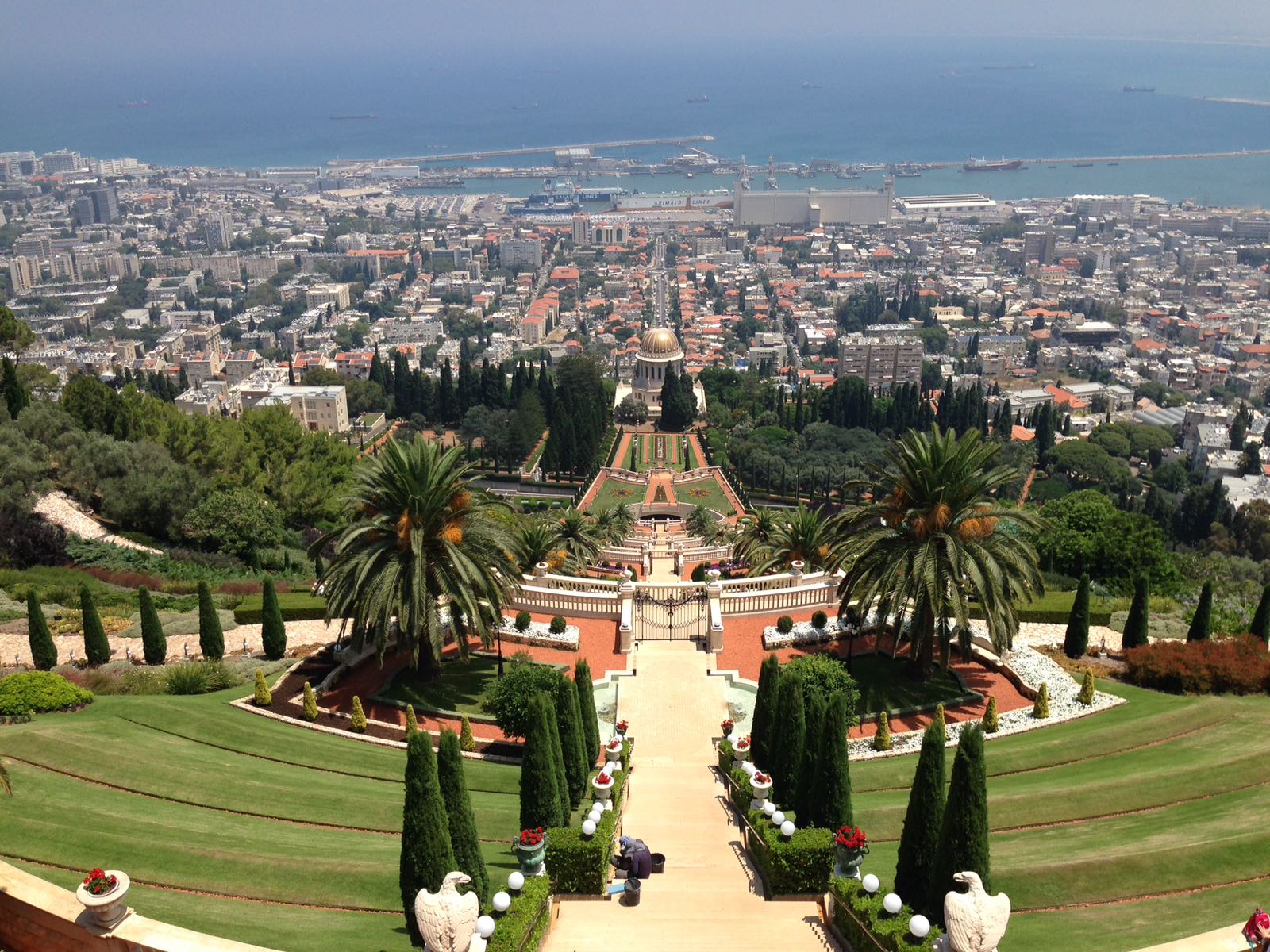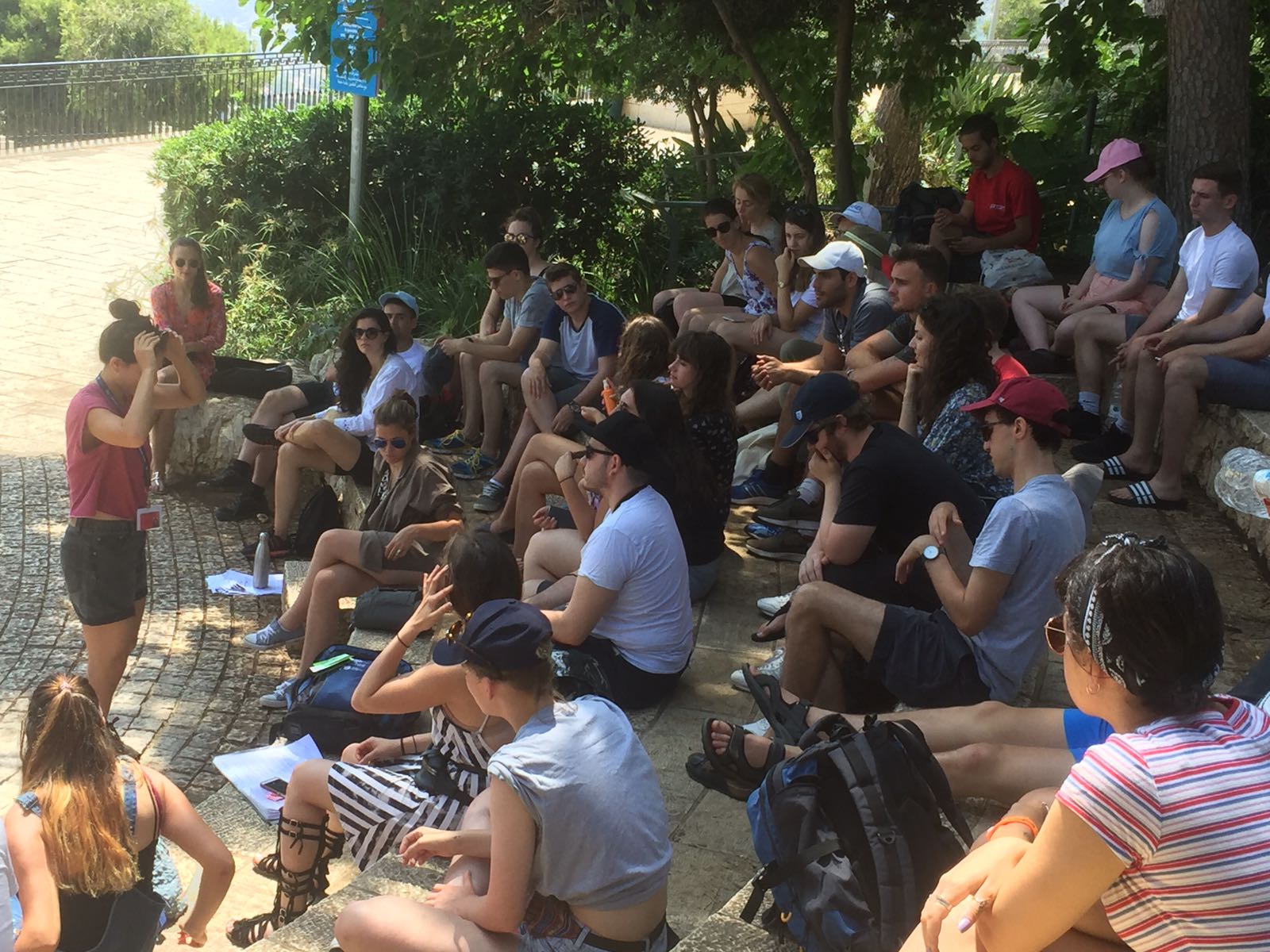 We left Haifa and headed to Jerusalem, visiting Kfar Macabiah along the way; the home of Maccabi World Union. Rabbi Carlos Tapiero gave us a flavour of the Maccabiah Games and spoke to us about the pioneers who founded the Maccabi Movement.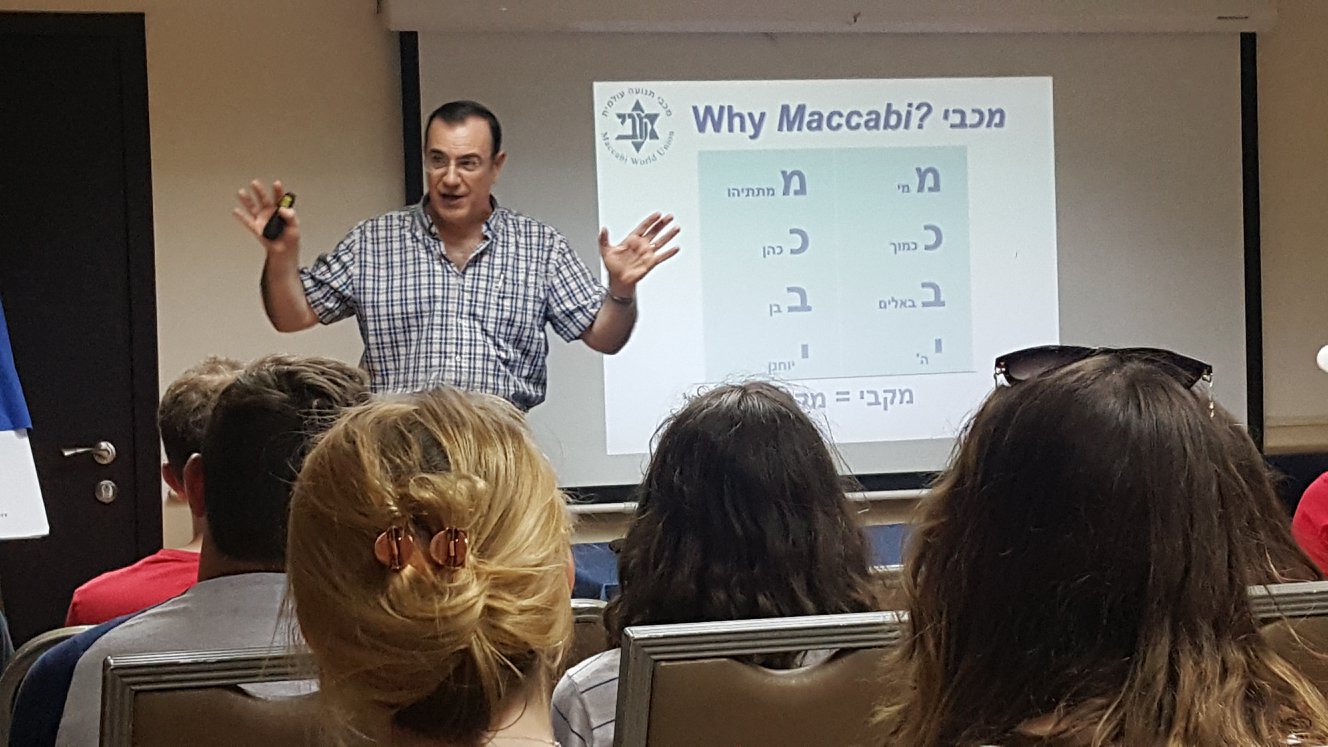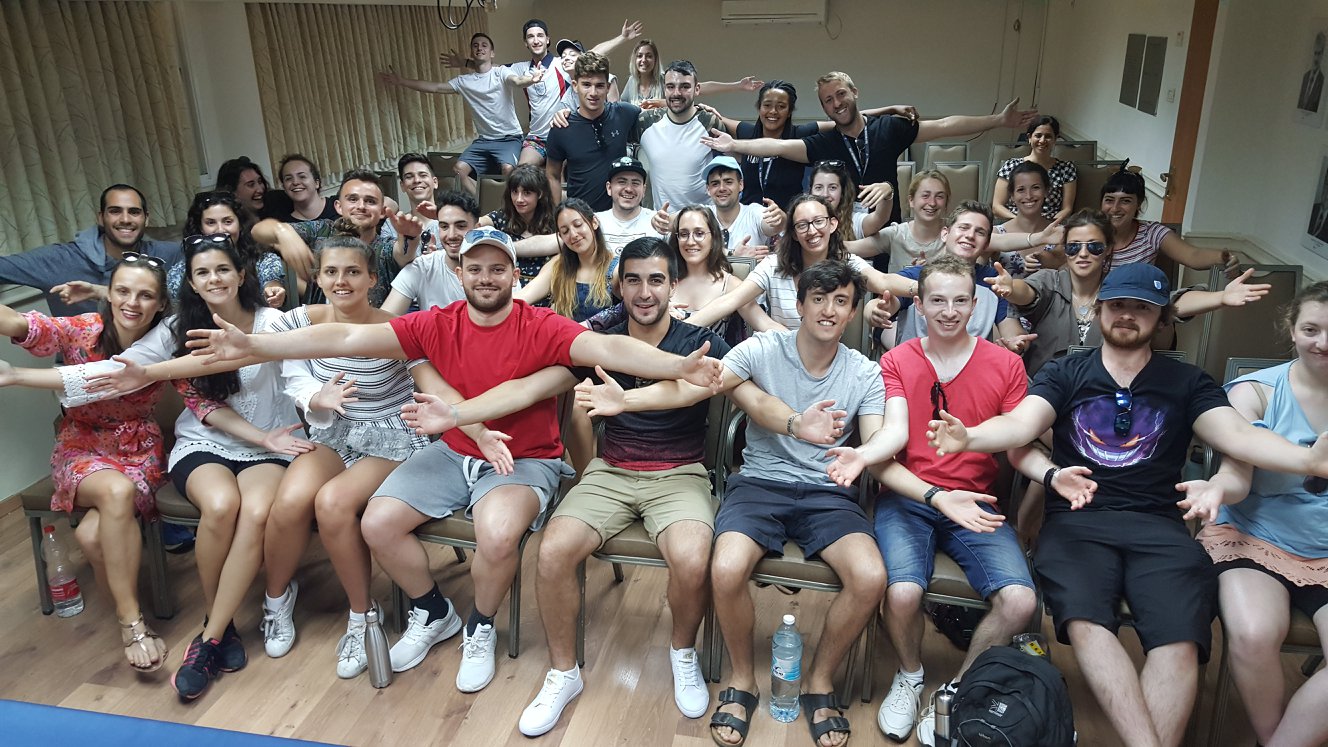 We entered Jerusalem to the sound of Israeli music and settled in to our hotel for the evening.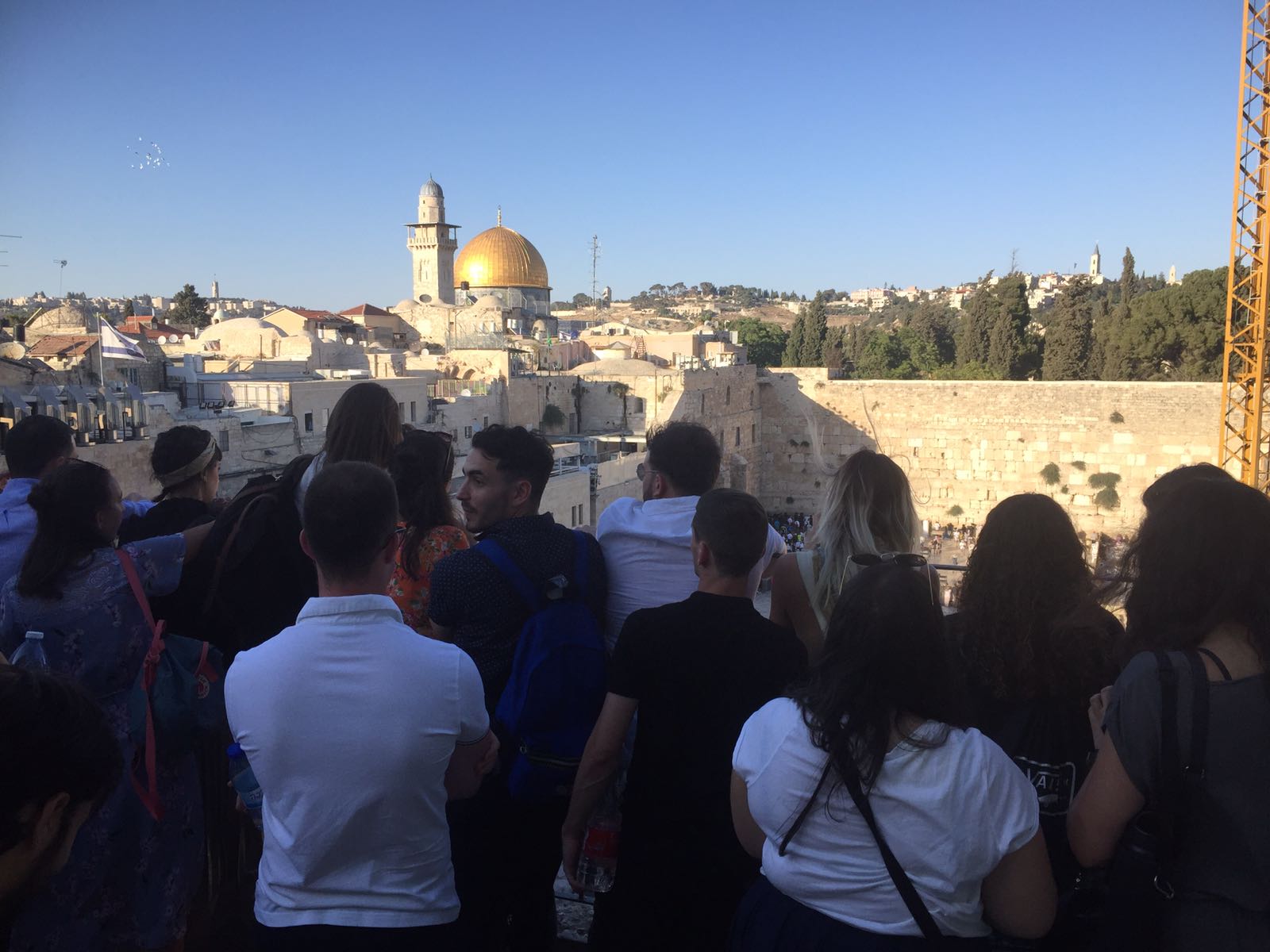 We spent a special day in Jerusalem on Friday and extended our Birthright family as we welcomed Israelis into our group.
We embraced Israeli culture by haggling in the shuks and eating everything the markets had to offer!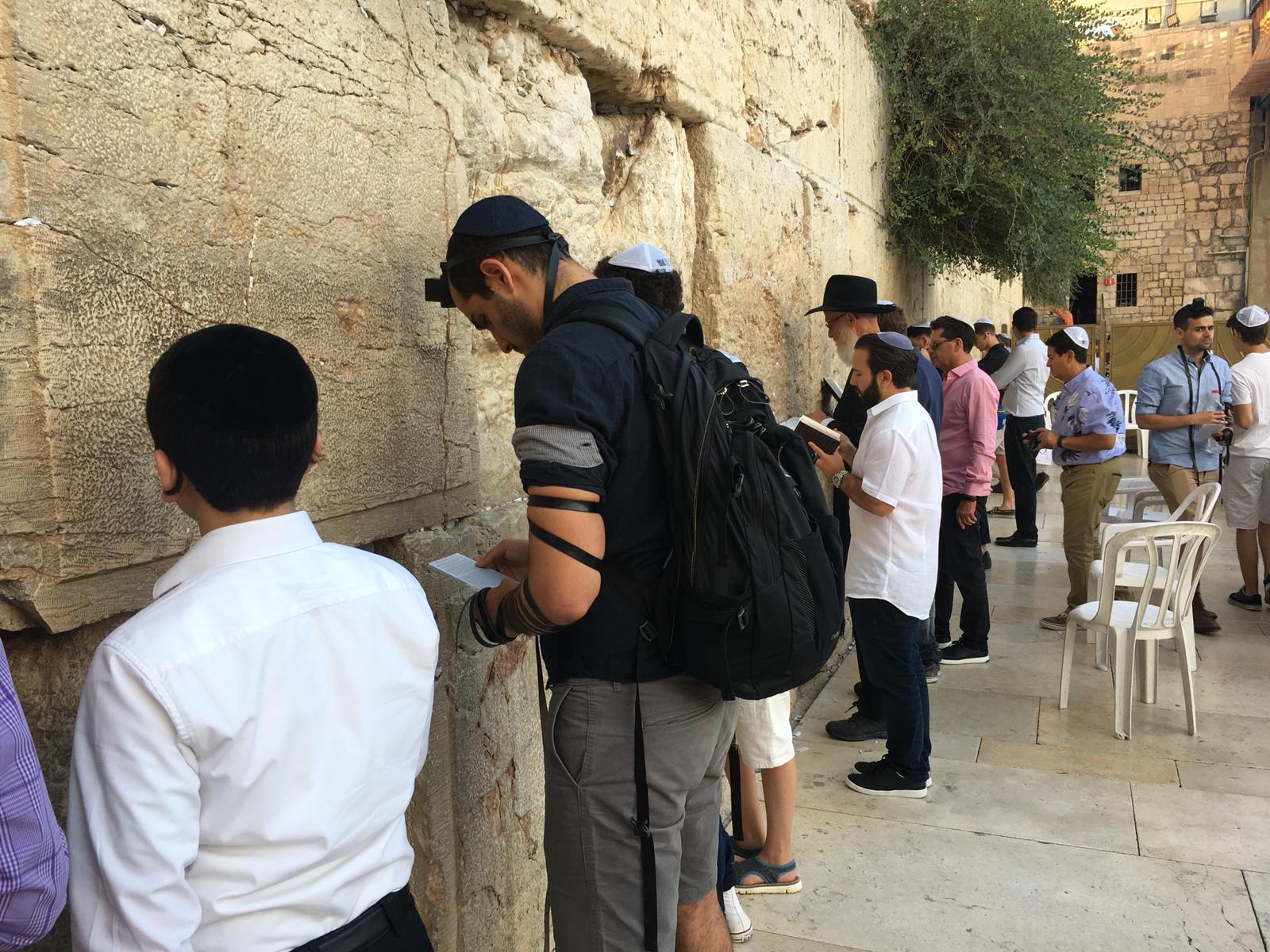 We walked into the old city where we carried out our Shabbat preparations. We dived into the history of the Temple Mount, the importance of Jerusalem for Jews, Muslims, Christians and Armenians alike, and shared stories, sang songs and took some personal time at the Kotel. We celebrated Shabbat with soldiers and children passing by and they lead a traditional Israeli dance for us. Shabbat started off in the most special way.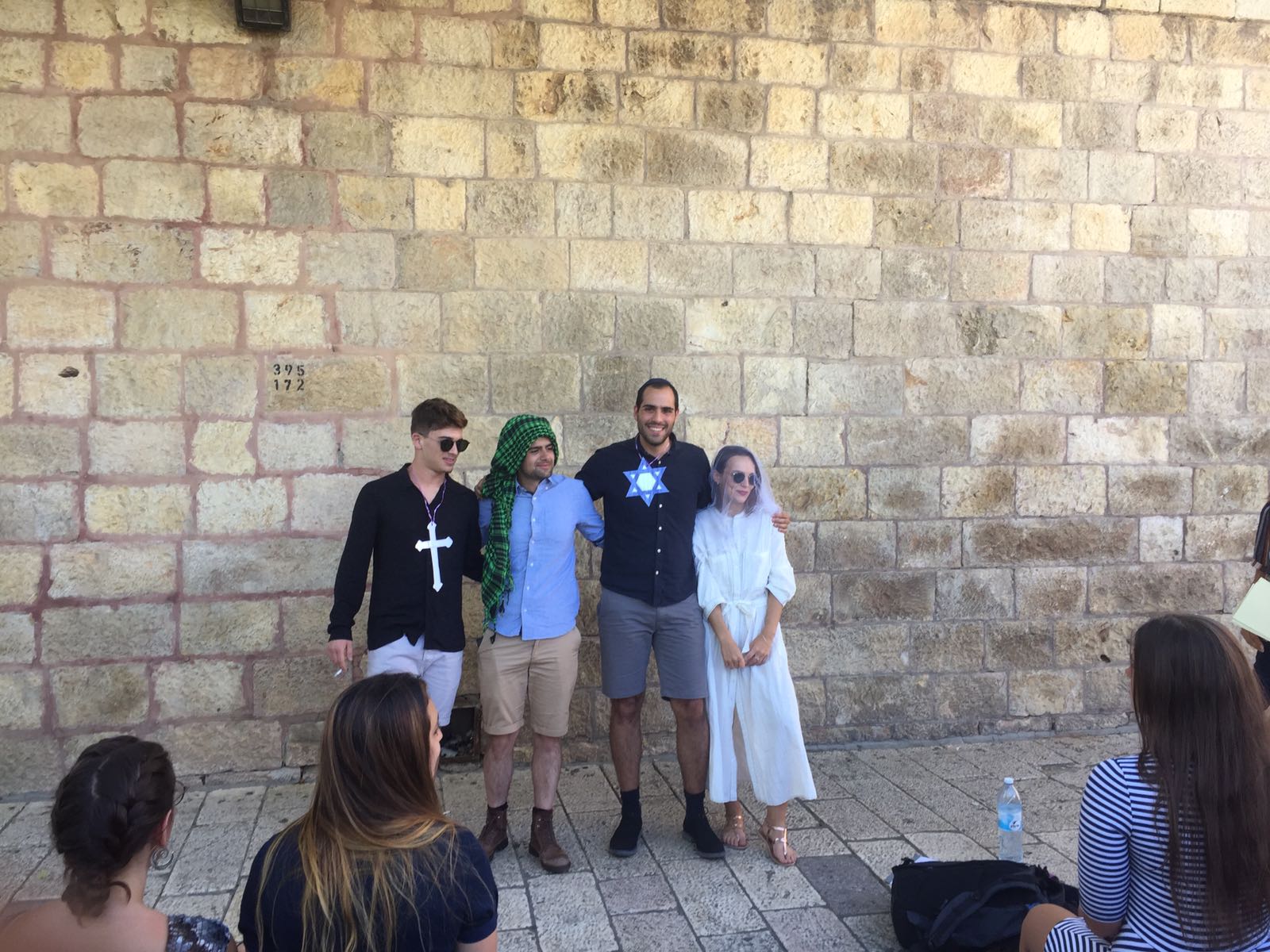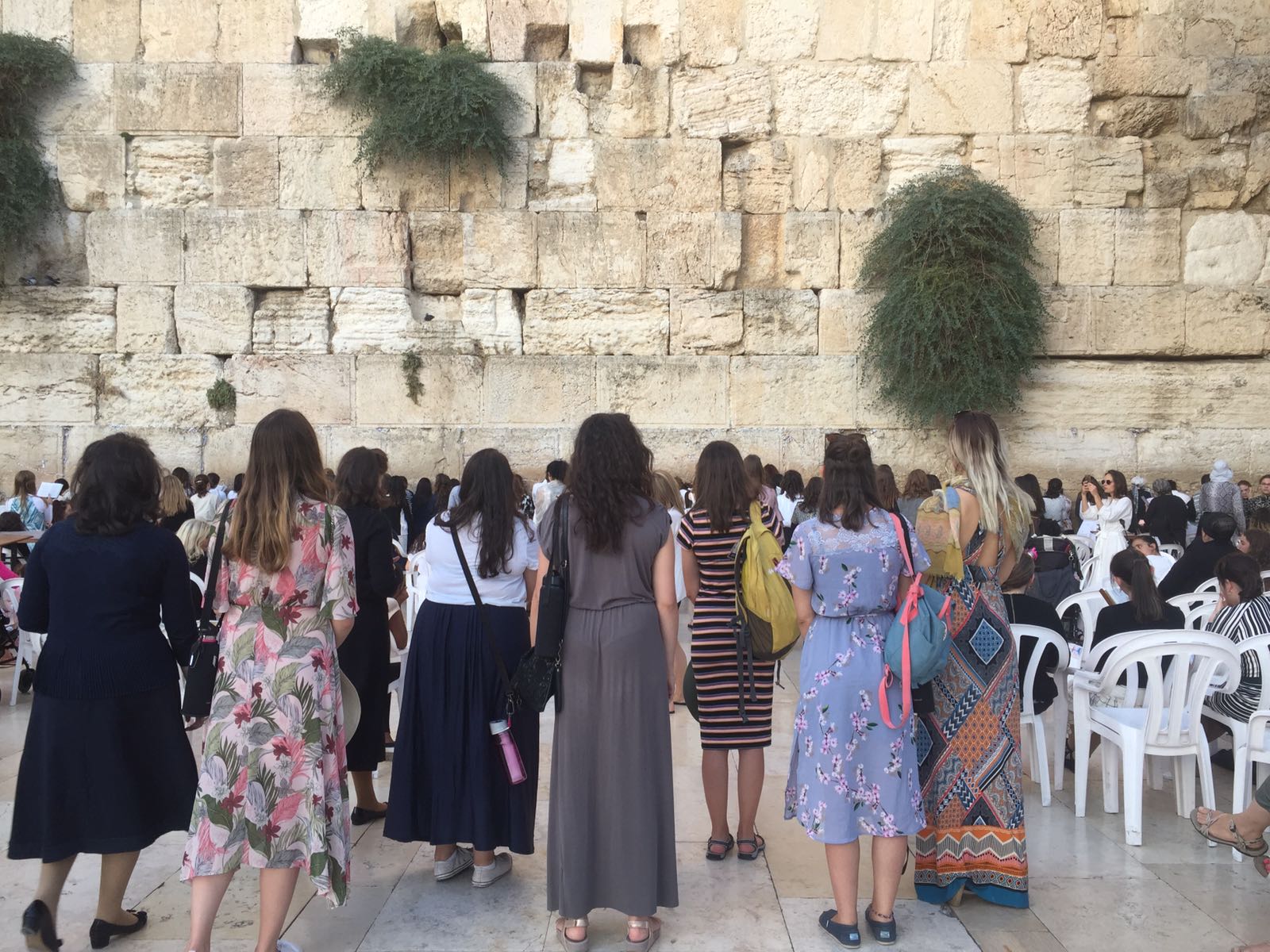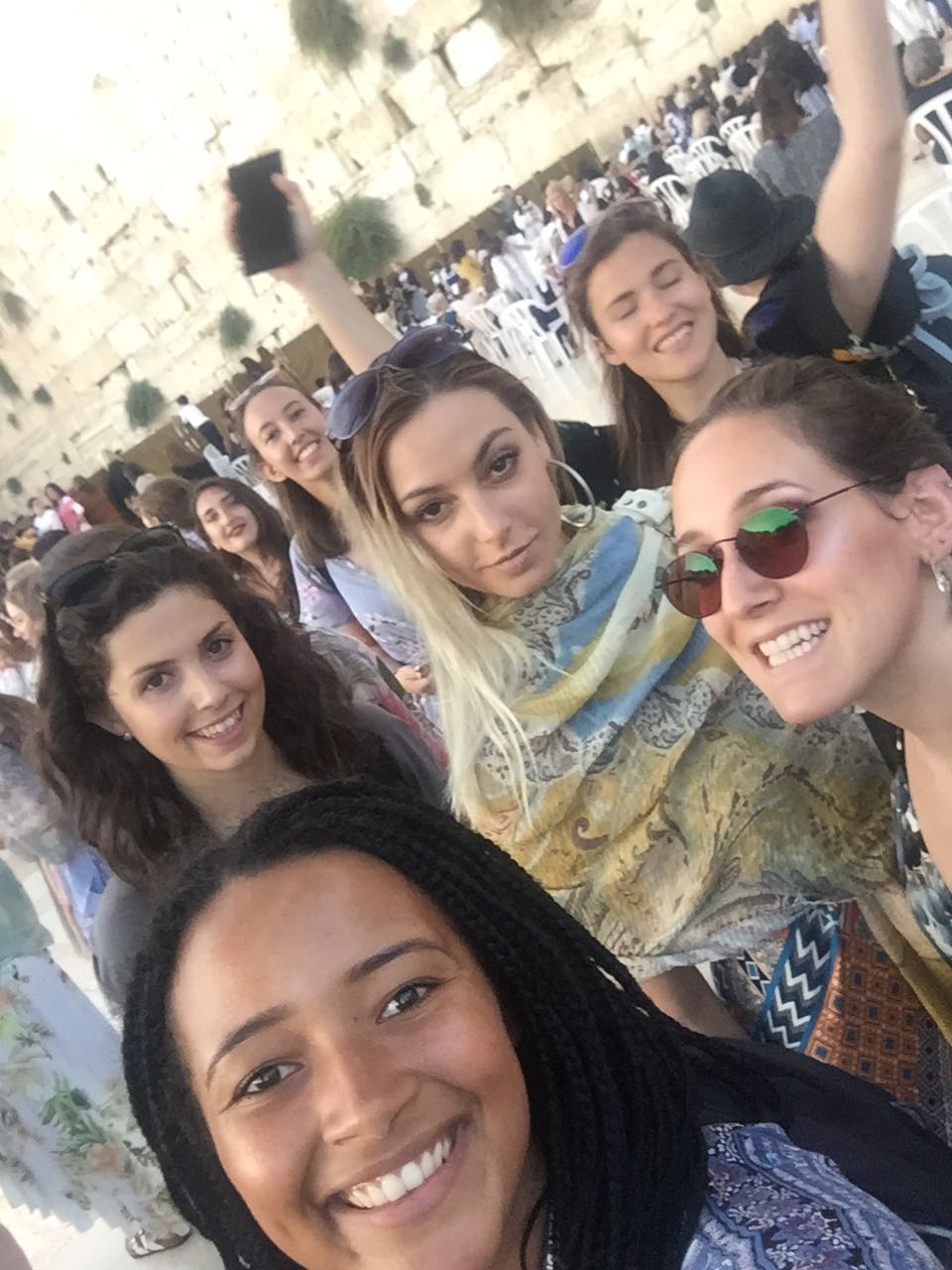 Shabbat was the day of conversation and reflection and we discussed our Jewish identity. When Shabbat went out, everyone shopped and haggled on Ben Yehuda whilst enjoying some smoothies and ice cream.
On Sunday, we began with a morning session that encouraged everyone to get to know each other on a deeper level.
We then visited Mount Herzl and learned stories about fallen soldiers, wars and Herzl himself. It was very emotional and educational, especially as our Israeli participants shared personal stories.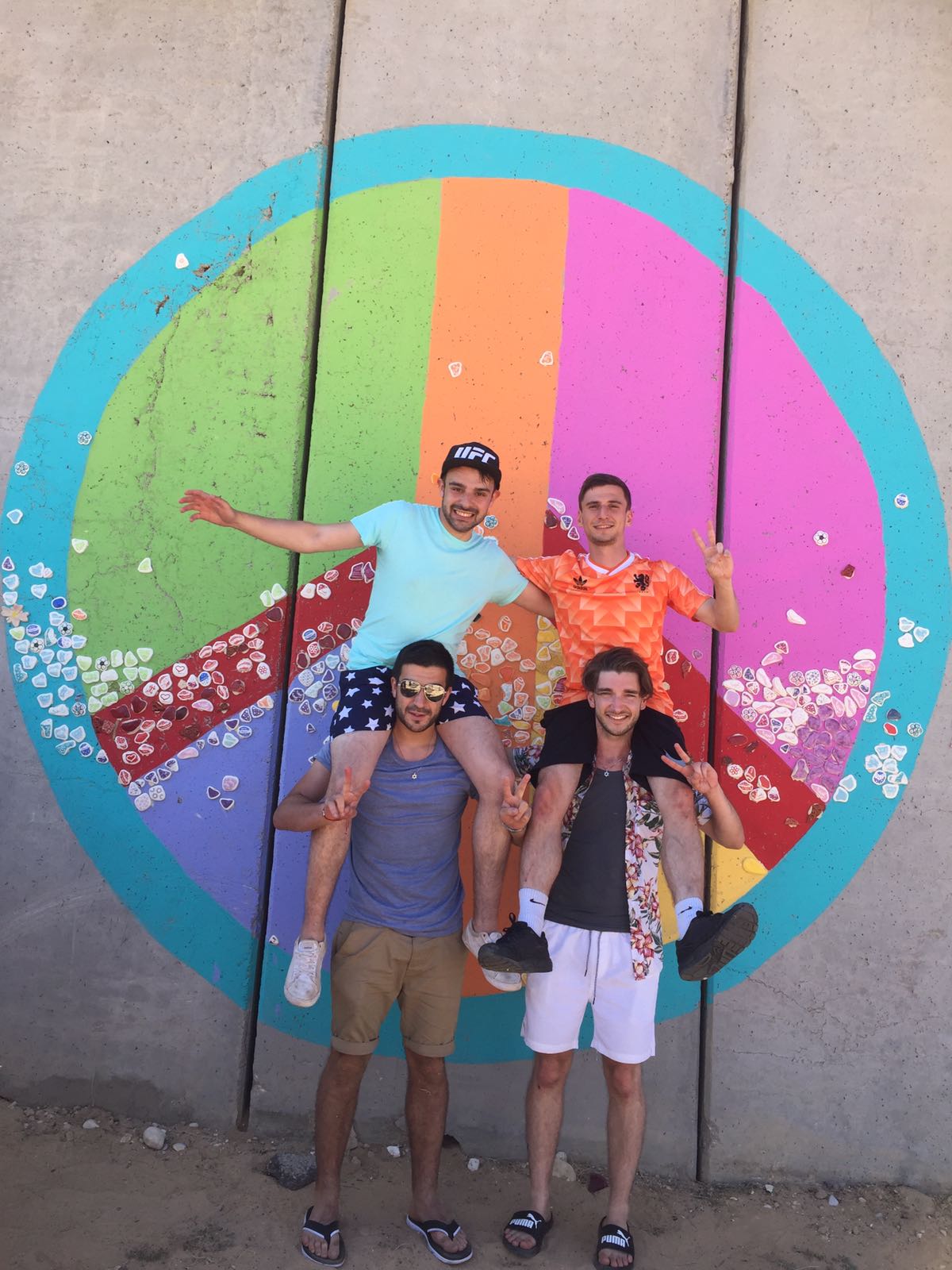 After this, we visited a woman named Sameret who developed a project that aims to promote peace in her moshav (village) on the gaza border.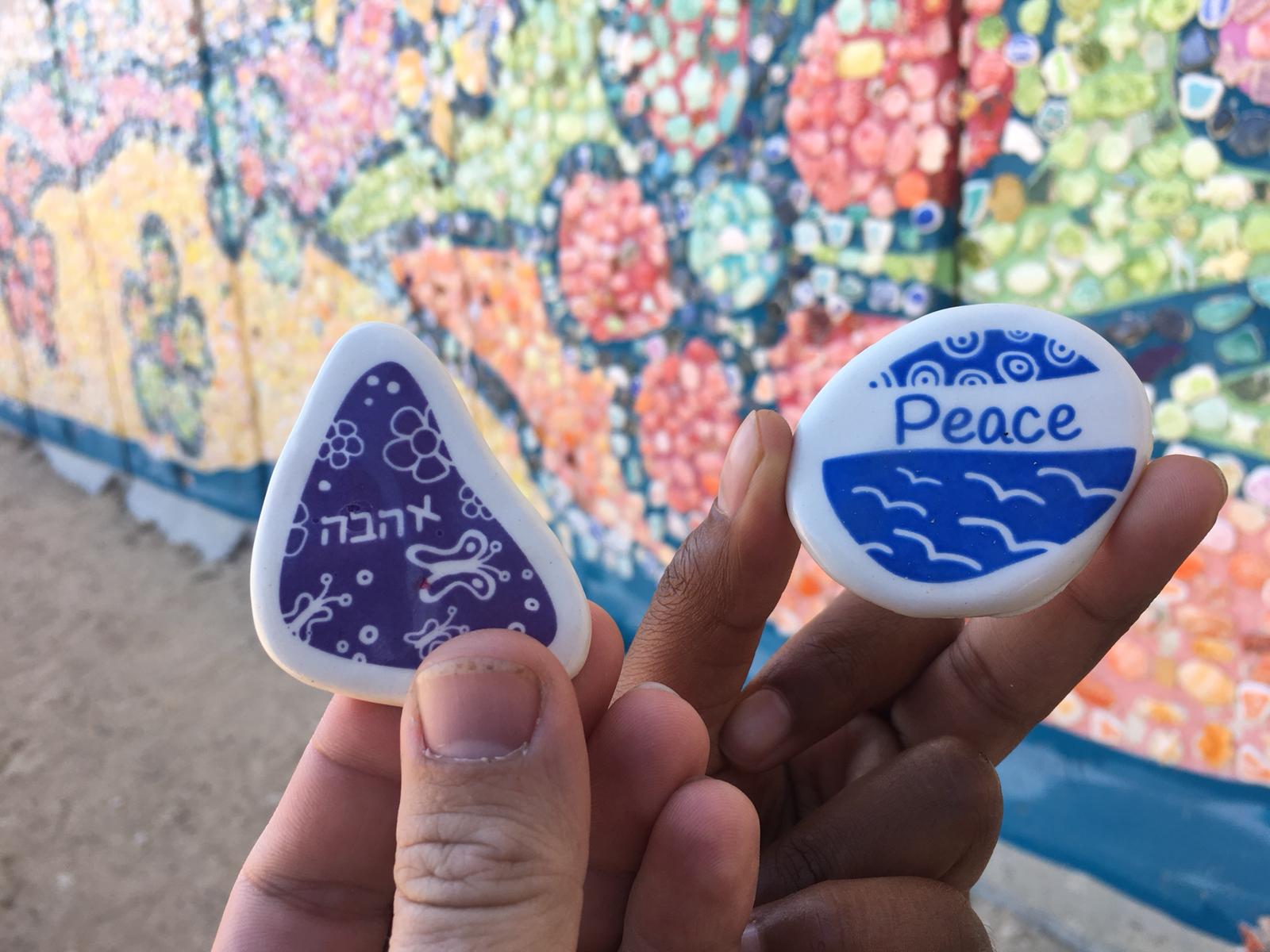 We learned about life on the moshav and the way the people live their life. We then picked a decorated clay tablet to glue on to the separation wall facing the Gaza Strip.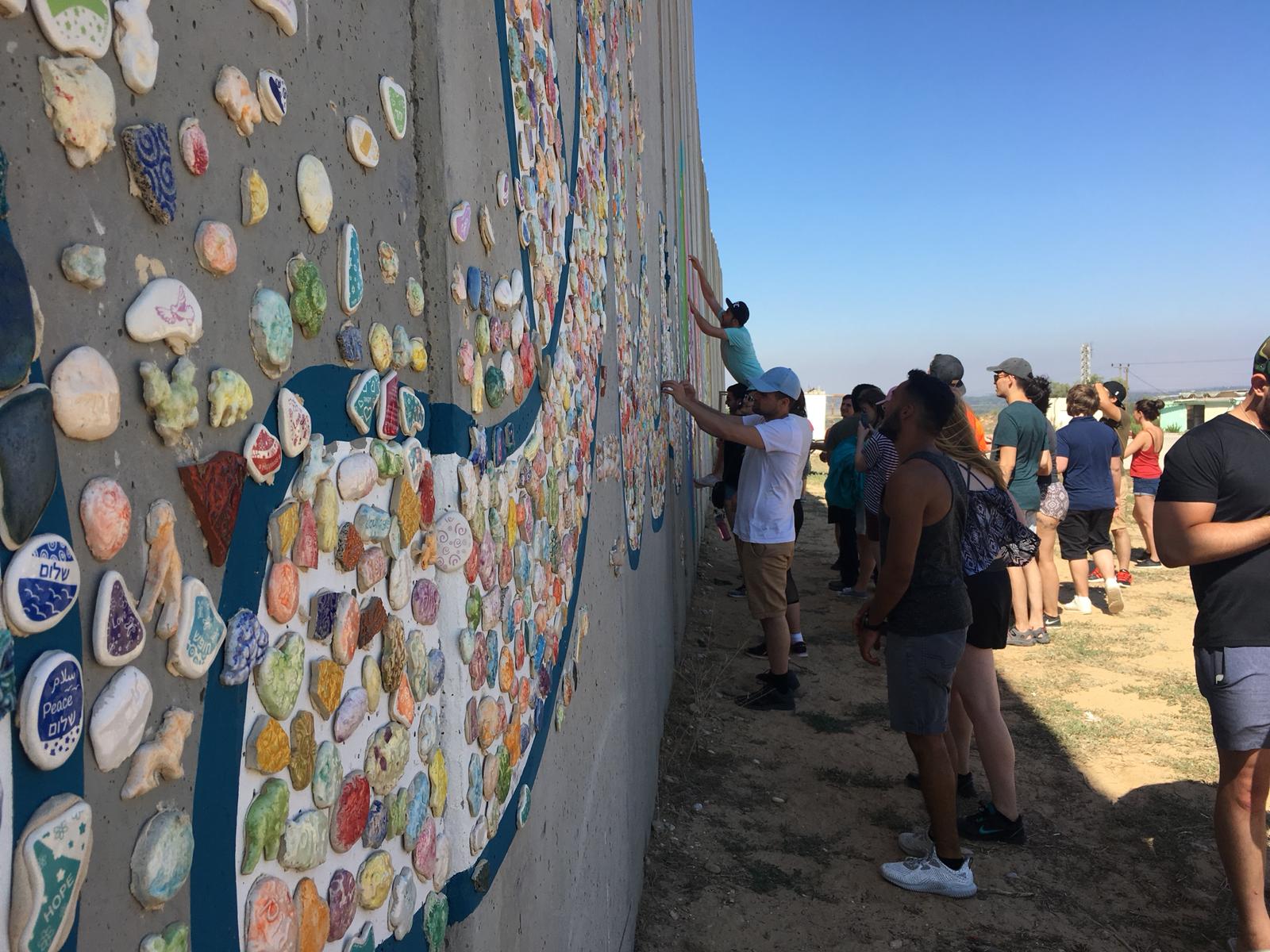 We finished the day at a Bedouin hospitality village where some rode camels and some relaxed in the desert. We had dinner in the traditional Bedouin Style - sitting on pillows and using flat breads to eat our food. After dinner, a Bedouin man explained the traditional Bedouin lifestyle whilst we got served traditional Yemen tea and coffee. As the lights went out, we wandered into the desert to stargaze and reflect on our past week. We spotted some planets and looked at some constellations before roasting marshmallows on the bonfire and hitting the hay (literally).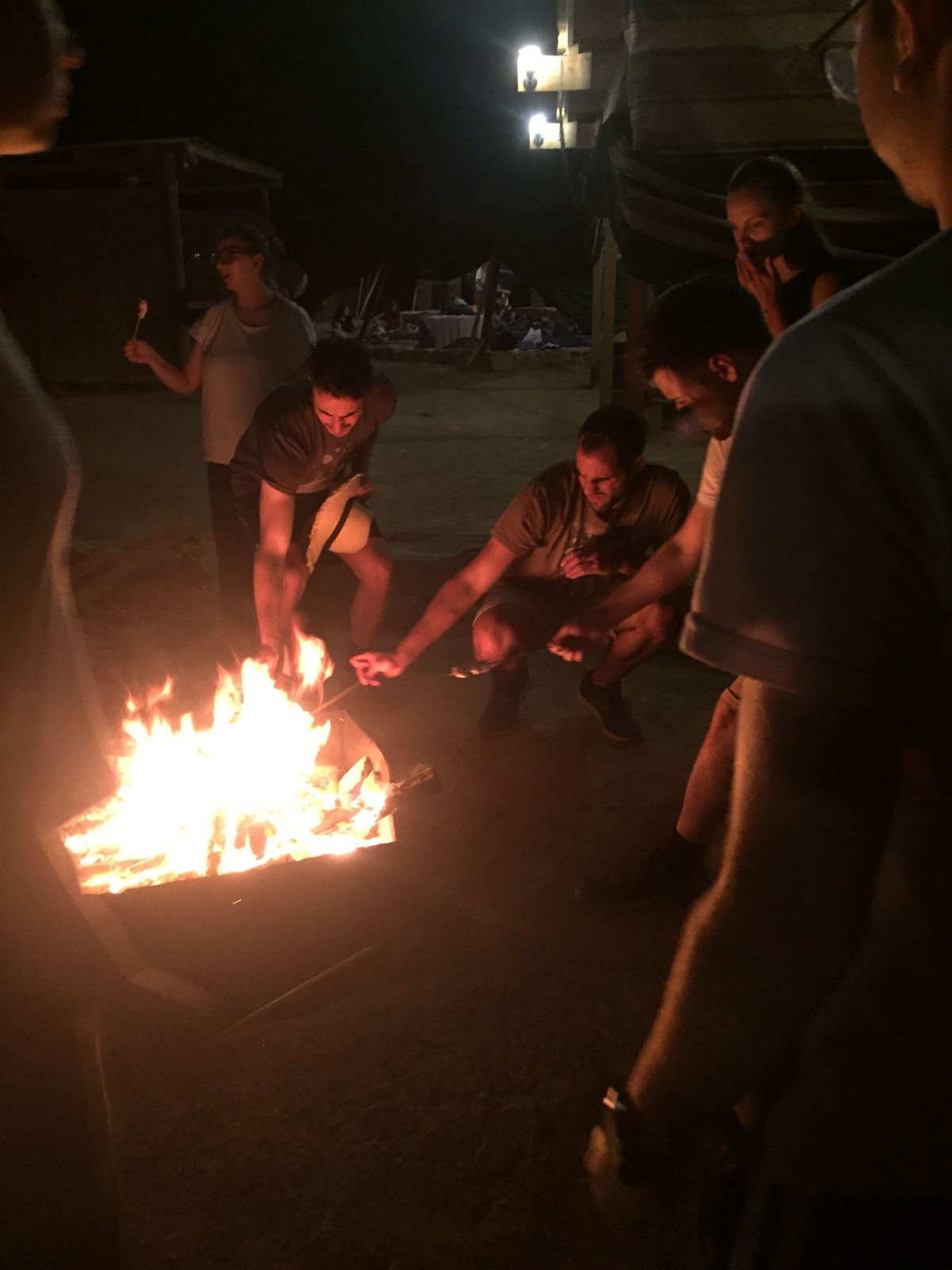 Monday started as we ended it - under the stars in the Negev. We left our Bedouin tent and started our ascent up Masada, where we watched as the sun rose above the Jordanian mountains. After sunrise we enjoyed a bar/bat mitzvah ceremony overlooking beautiful scenery, where we heard speeches, received meaningful Hebrew names and sang together, before learning about the history of Masada.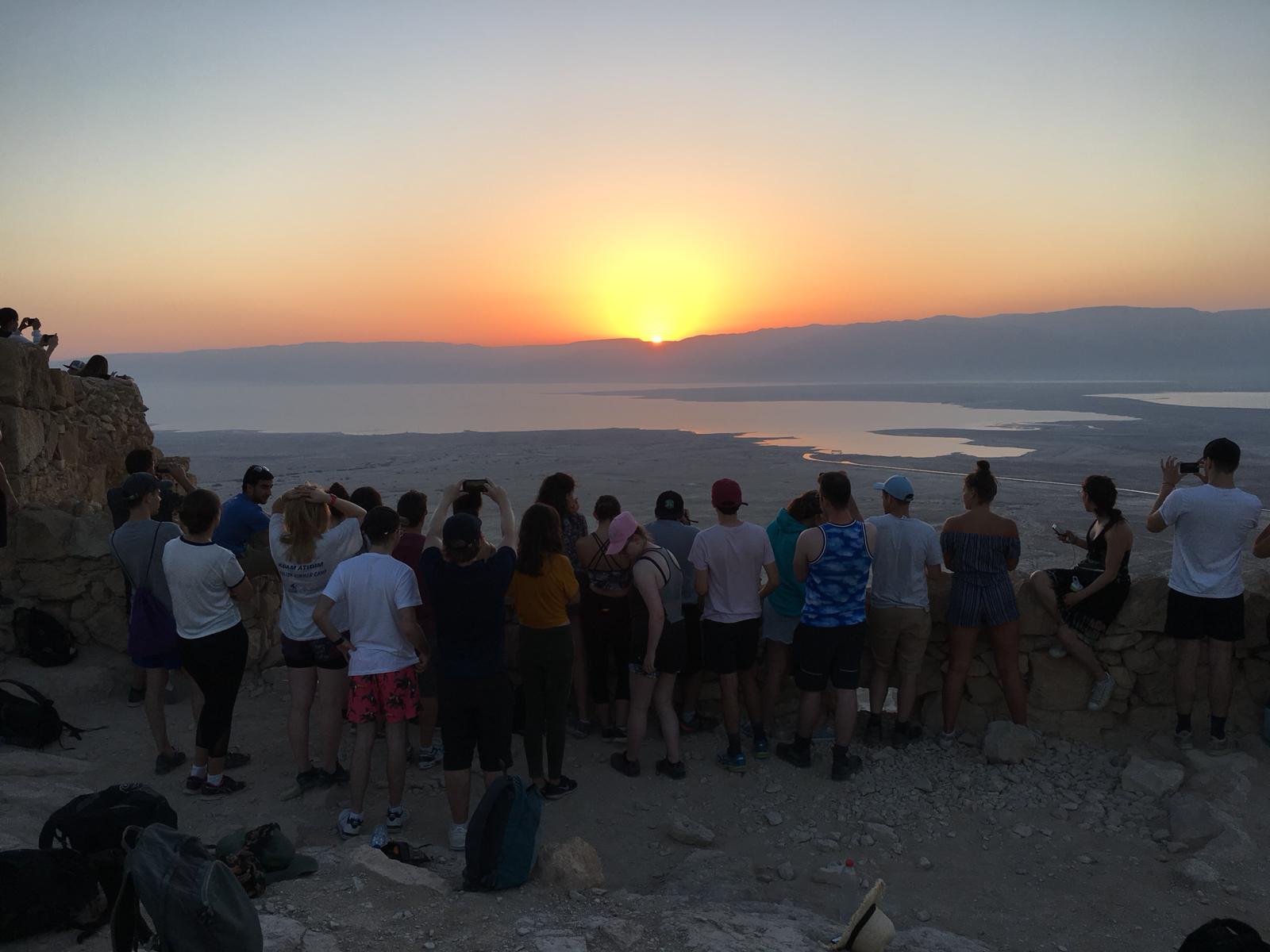 We descended down the snake path, enjoyed a well-earned breakfast, then headed briefly to cool down under the waterfalls of Ein Gedi.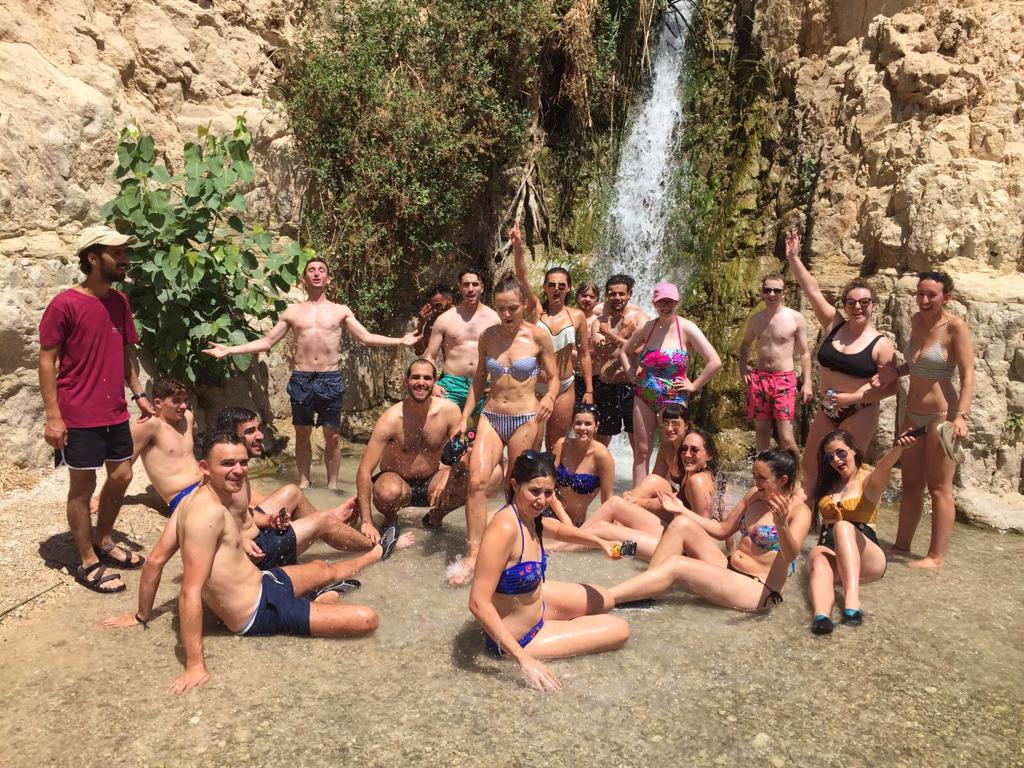 Our next stop was The Dead Sea, the lowest point on earth. We floated here on the crystal clear waters for a couple of hours and relaxed.
After our early start and a busy morning we jumped back on the bus to Tel Aviv, our next stop, and also the whole way.
The group couldn't resist jumping straight into the pool at the hotel, and enjoyed a massive buffet dinner before we headed out to experience some Tel Aviv nightlife. Cafes, bars and street food.
35 young adults returned home on Wednesday full of life changing experiences, having enhanced their Jewish Identity and connection to Israel.