Maccabi GB Challenge Tour of Israel 2012
Maccabi GB is pleased to announce its 11th Maccabi GB Challenge Tour to Israel. The tour will be lead once again by Aviva & Stuart Greenberg and there are spaces for 16 participants from London and Manchester and 8 members of staff.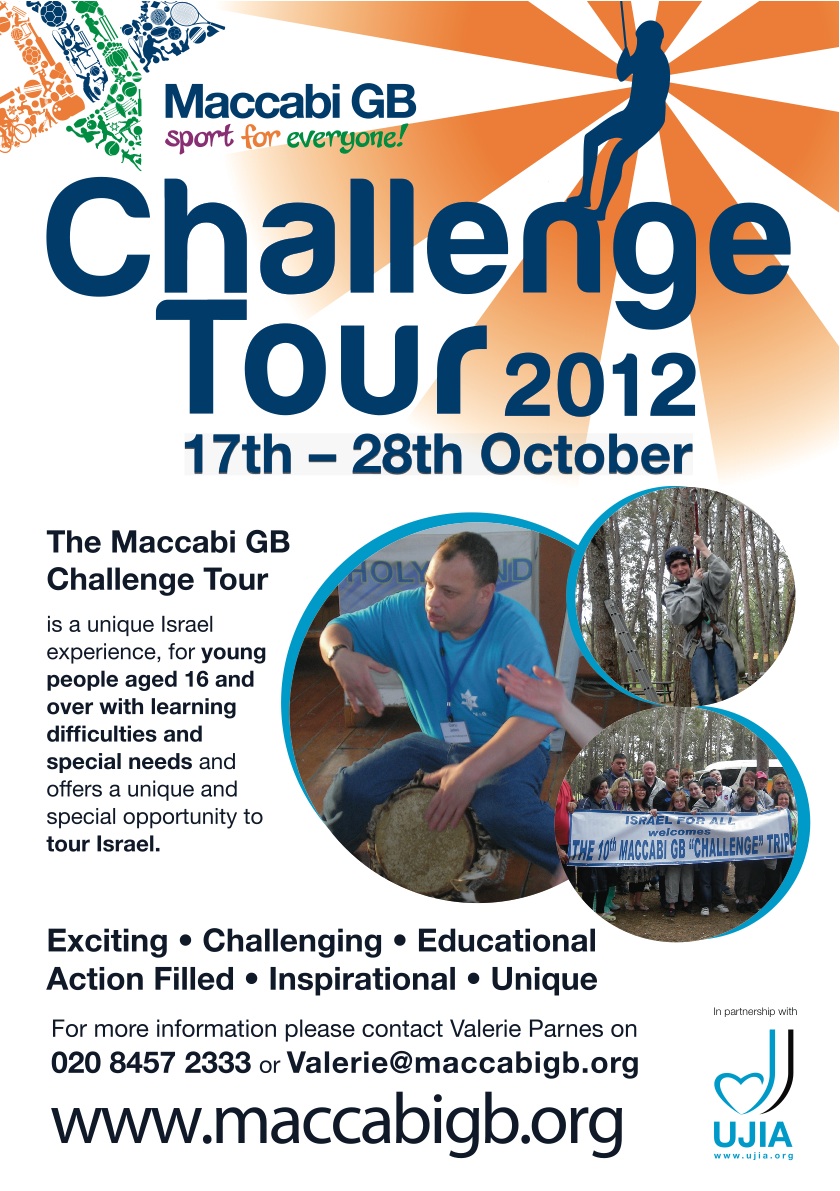 The MGB Challenge Tour is a unique Israel experience, it is for young people aged 16 and over with learning difficulties and special needs and offers a unique and special opportunity to tour Israel. Many of the previous tour participants travelled to Israel for the first time.
The tour is both exciting and challenging giving the participants a chance to experience the whole of Israel. Amongst the many activities that take place the tour group will visit the house where Ben Gurion declared Israel a state, play on the beach, eat lunch with the druze, trek through the desert and spend a night under the stars in a Bedouin tent! Each day is split in half so that the days are both educational and action filled.
Stuart Greenberg, organiser of the tour said "For the participants on the tour it's a once in a life time opportunity. They get the chance to challenge themselves and at the same time to explore their Jewish roots in Israel, which for some is taken for granted. Maccabi GB is the only Jewish organization that gives these young people this opportunity. They return home happier and full of the knowledge that they have learned. They make fantastic new friends and touch the lives of all those that they meet".
The tour will take place from the 17th – 28th October inclusive. For more information about Maccabi Challenge Israel Tour please contact Valerie Parnes on 020 8457 2333 or Valerie@maccabigb.org