MACCABI GB CLINICAL IN PROVIDING HALF TERM SPORTS COACHING FOR YOUNG PEOPLE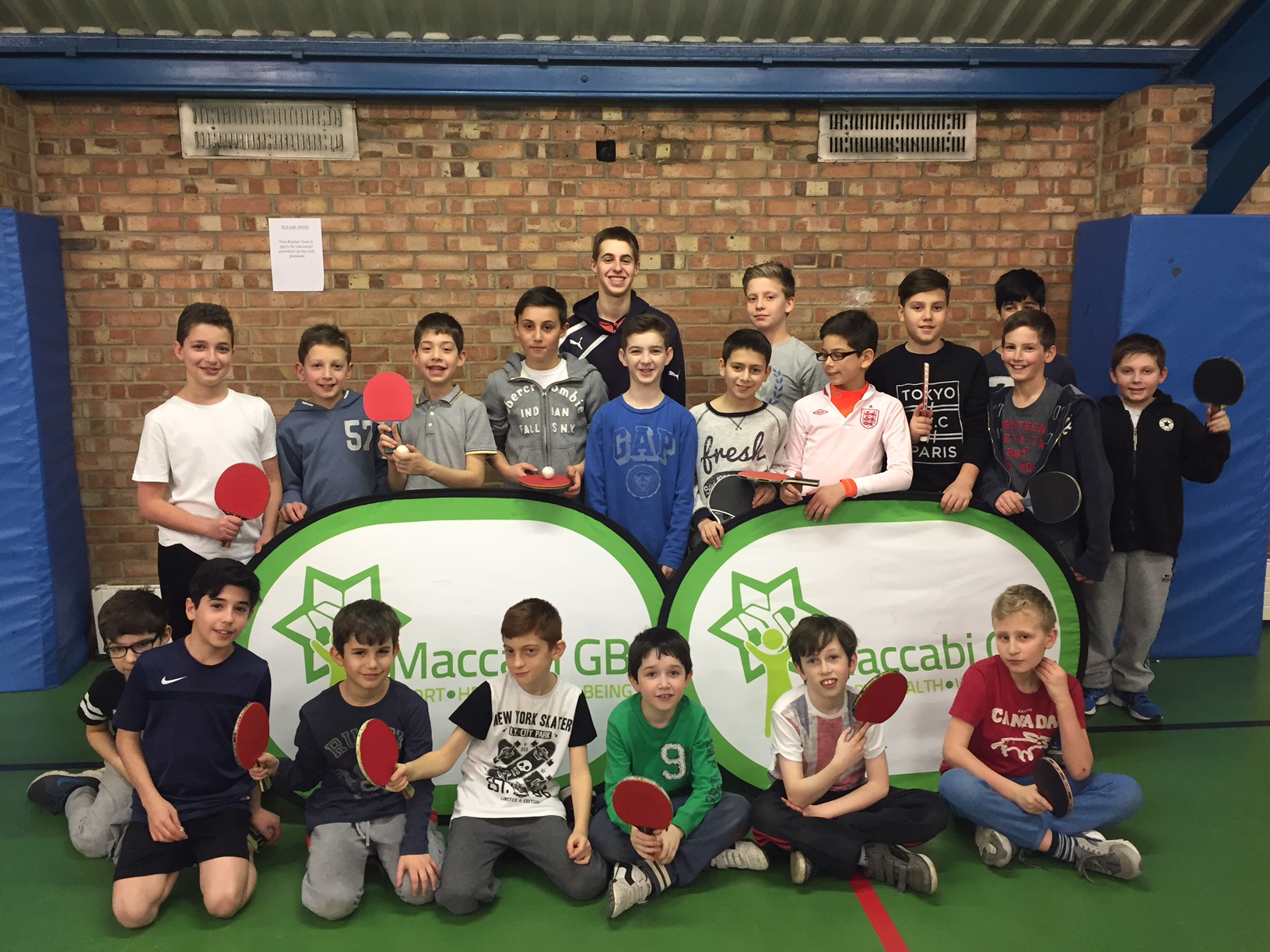 Following the success of Maccabi GB's (MGB) previous Half Term Sports Clinics at Maccabi GB @ Kulanu, the Community's key provider of Jewish sport, health and wellbeing programmes returned to the venue to host the latest Table Tennis Clinic during the February School Holidays.
Over two days, 40 young ping pong enthusiasts aged 10-14-years-old sold out the event and received top-class coaching from Table Tennis Coach, Sammy Kaye. The participants attended the clinic to develop their skills, movement and techniques in the sport and, of course, have fun alongside other Jewish young people. By the end of day two those who attended had visibly improved and were able to demonstrate their abilities in a number of competitive matches.
Chloe Greenberg, Maccabi GB Sports Co-ordinator, spoke about the MGB Half Term Sports Clinic, "It is always encouraging to see so many young, Jewish people playing sports. Maccabi GB actively looks to host a number of outlets for our Community to remain active, especially during the school holidays when there is less of a reason for young people to go outside. There was a lot of natural Table Tennis talent here over the last two days, but what was more pleasing was seeing those who enjoyed the sport but didn't play as much receiving top-class coaching and improving every time they approached the table to play. We want to than Sammy [Kaye] for his work and we recommend that the Community looks out for other sporting events we plan to host for young people at MGB at Kulanu in the near future."
For more information on hiring event space (sports, simchas, meetings and more) at Maccabi GB @ Kulanu please visit www.maccabigb.org/kulanu