MACCABI GB COMMUNITY BADMINTON DAY COURTS PLAYERS FROM ACROSS THE COMMUNITY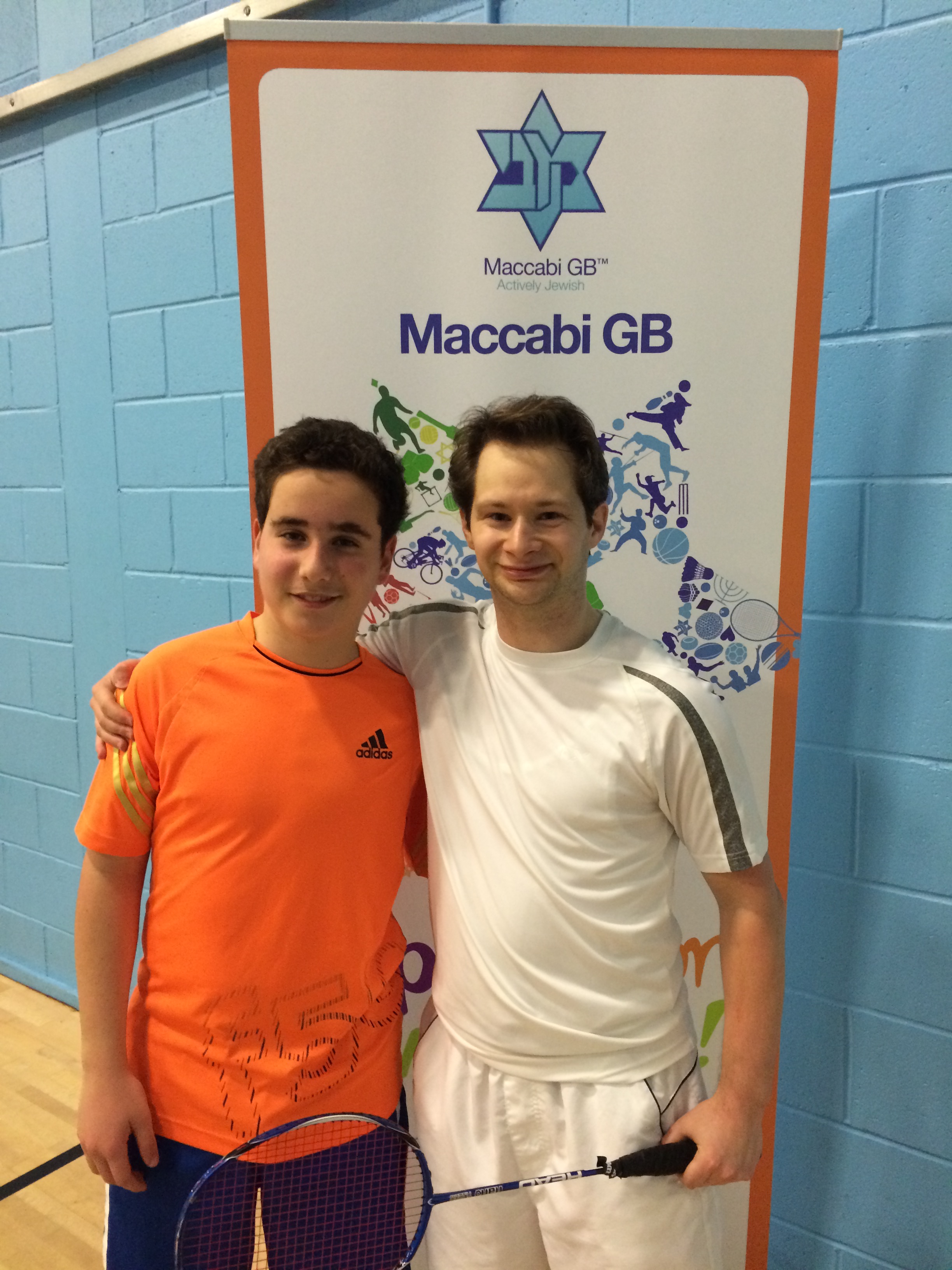 Maccabi GB hosted the largest Jewish Badminton Tournament in the UK on Sunday as players of all ages competed at the Maccabi GB Community Badminton Day.
The event, at Hendon Leisure Centre, made its much-anticipated return since last being held in 2012. It was run in conjunction with Maccabi GB's Weekly Badminton Club and the Club's Manager, Paul Gilbert. The event saw a number of competitive fixtures including Junior, Open and Masters Singles Tournaments. Following these were the Junior and Senior Doubles Tournaments.
A full list of winners can be seen below:
U18 Singles
Winner - Jack Shulton
Runner-Up - Josh Levy
Open Singles
Winner - Paul Gilbert
Runner-Up - Oli Davis
Masters Singles
Winner - John Roback
Runner-Up - Bryan Seaton
U18 Doubles
Winners - Tom Garcia and Cole Samson
Runner-Up - Oliver Jacobson and Oscar Jacobson
Open Doubles
Winners - Josh Epstein Tasgal and Oli Davis
Runner-Up - Paul Gilbert and Sarah Goodman
Masters Doubles
Winners - Bryan Seaton and Stuart Turner
Runner-Up - John Sheer and Andrew Harwood
Speaking about the Community Badminton Day, Maccabi GB's Event Coordinator, Janice Aarons said, "As we have seen when running this Tournament previously, Badminton is a very popular sport within the Community – and it was no different this year! It's pleasing to see so many members of the Community getting active on a Sunday and competing, whether they play regularly or occasionally. These [MGB Sport for Everyone] events are designed so that Jewish people can play all kinds of sports and we encourage anyone who wants to get active to get involved. They fit in line perfectly with our new Sport, Health & Wellbeing Programme and by taking part we know Anglo-Jewry will stay healthier and happier for longer."
She added, "We would like to thank everyone who took part and, of course, Paul Gilbert for helping organise the day."
As part of Maccabi GB's 'Sport for Everyone' programme, the Community Badminton Day encouraged Jewish people to get involved in sport and exercise, regardless of age or ability.
Event photos can be seen in the PHOTO GALLERY

For more up-coming Maccabi GB 'Sport for Everyone' events, visit www.maccabigb.org/programmes-events