Maccabi GB Community Dog Walk & Show raises the ruff
One of the most popular events in Maccabi GB's calendar took place on Sunday as over 250 participants alongside more than 60 pooches enjoyed the Maccabi GB Community Dog Walk & Show 2017 in partnership with the Israel Guide Dog Centre.
The unique, annual event saw members of the Community bring their furry, four-legged friends to the Sunny Hill Park for a combination of competitions, a designated walking route for owners and dogs to get some exercise together and a day full of activities, including pet grooming and face painting (for owners!) and the opportunity to speak to vets, dog trainers and walkers and the Kennel Club.
The competitions were the highlight of the day where owners pitted their prize pooches off against each other. The awards included 'Dog with the Waggiest Tail', 'Fastest to Sit', 'Best Dog/Owner Look-alike', 'Cutest Female', 'Most Handsome Male' and the prestigious 'Best in Show'.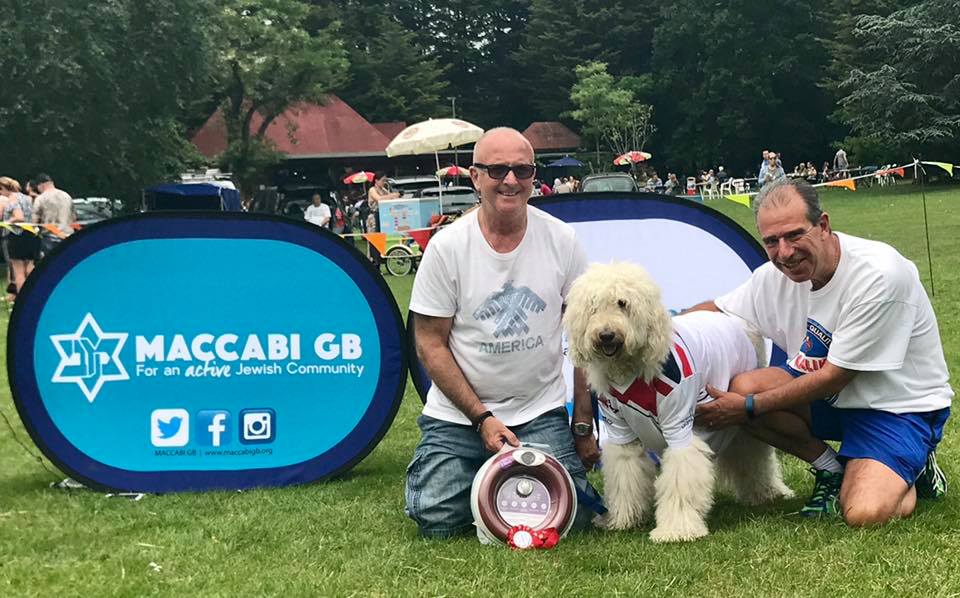 Speaking about the event, Maccabi GB's Valerie Parnes, said, "The Maccabi GB Community Dog Walk bring Jewish dogs and humans together in one place for a social and active day. It's great to see some owners take that extra effort in grooming their pooches for the competitions! We aim to put on events for an active Jewish community, including those with four legs, and the Maccabi GB Community Dig Walk shows just that."
"A special thanks has to go to our event partners – the Israel Guide Dog Centre for helping us put on this event – as well as all the companies who came along to add that extra element of enjoyment to the day – and, of course, thank you to all the participants who attended."
The full list of winners are below:
Dog with the Waggiest Tail - Alfie and Dan
Best Dog & Owner Look-alike - Cassie and Avi
Quickest to Sit - Alfie and Joanna
Prettist Female Dog - Daisy and Izzy
Most Handsome Male Dog - Jack and Emma
Best in Show - Teddy and Kenny (above)
Official Photo Gallery available soon.