MACCABI GB COMMUNITY FUN RUN 2016 SETS PERSONAL BEST IN RECORD BREAKING FOR THIS YEAR'S EVENT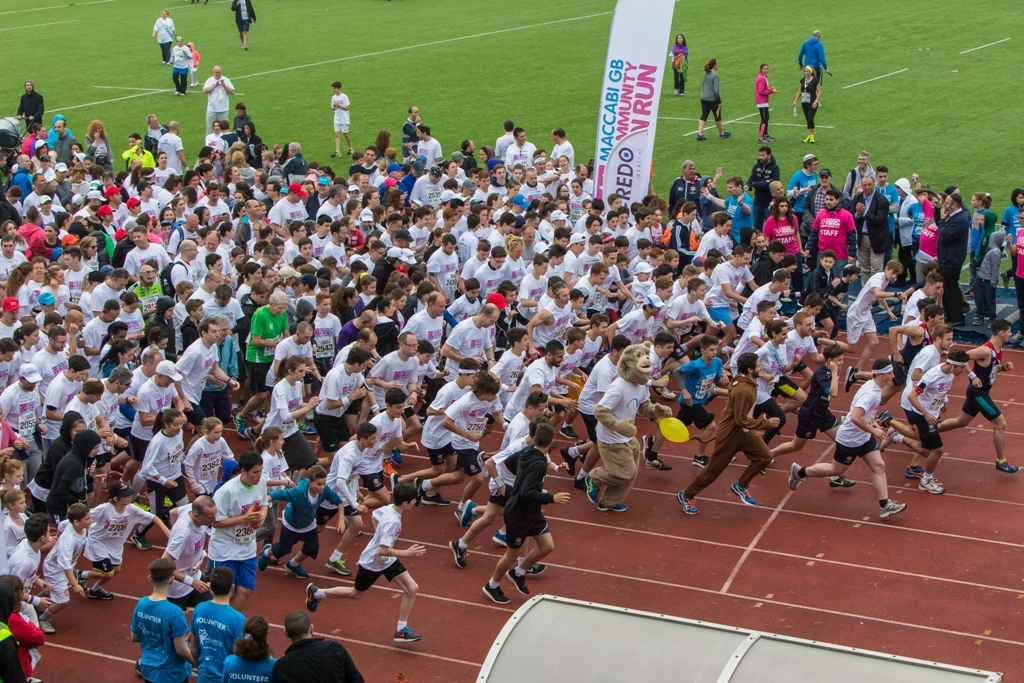 Record number of Jewish charities signed-up for 10th Anniversary
Maccabi GB is delighted to announce that this year's Maccabi GB Community Fun Run (MGB CFR) - the biggest sporting fundraiser in the communal calendar – is getting bigger! The event will welcome a record-breaking 53 Jewish charities, smashing the previous record of 48. In addition, the announcement comes exactly one month earlier than when the previous record was broken last year [15th March 2015]. With this rise in charities it is also predicted that more participants will take part than ever before.
The Maccabi GB Community Fun Run, on Sunday 19th June 2016, will be held at Allianz Park Sports Stadium for the third consecutive year and celebrates the event's 10th anniversary. The day has become a staple in the communal calendar and is known for welcoming participants of all ages, all abilities and all observances of Judaism who run, walk or jog to raise funds for communal organisations.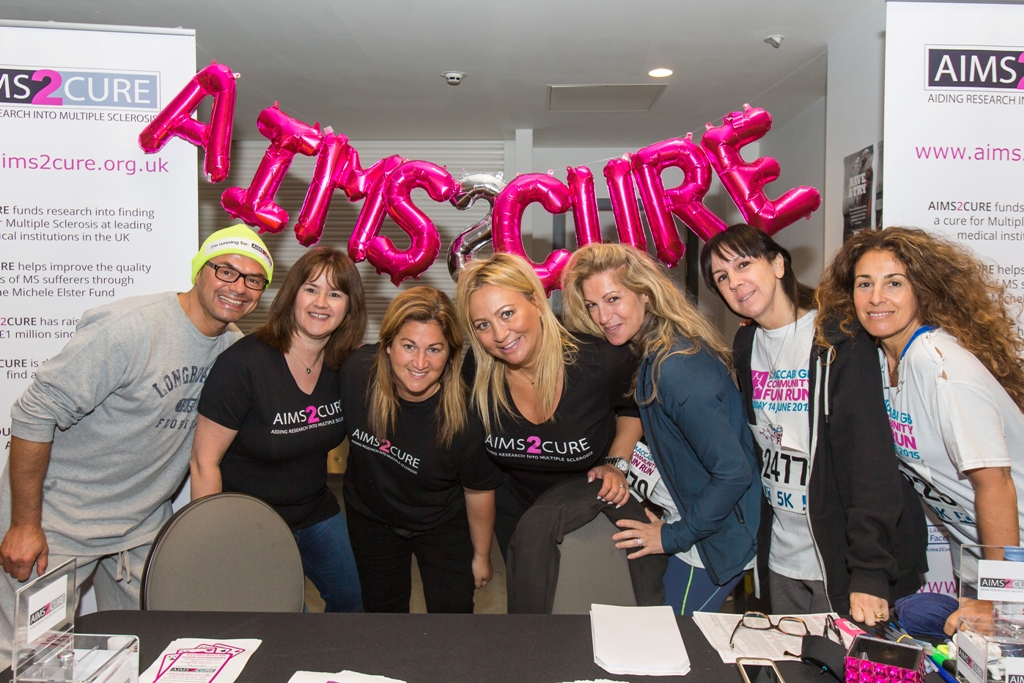 As well as the variety of race distances which the MGB CFR hosts – including the 10km, 5km, 5km Walk, 1km and 'Tri-Run' (for those who want to challenge themselves and run all three distances) – attendees on the day will also be able to visit The Health & Wellbeing Hub, Charity Fair, Food Court and Family Fun Zone.
The Health & Wellbeing Hub was introduced by Maccabi GB in 2015 as part of the organisation's 'Sport, Health & Wellbeing' (SHW) Programme, aimed at keeping members of the community active and healthier for longer. The Hub houses stands, taster sessions and specialised talks by health, fitness and wellbeing professionals all dedicated to helping Jewish people maintain a healthy lifestyle. The already-popular Charity Fair allows Community Fun Runners to find out more about their chosen charity, whilst the Food Court and Family Fun Zone also run throughout the day and keep every member of the family entertained whether they are taking part in the MGB CFR or are spectating.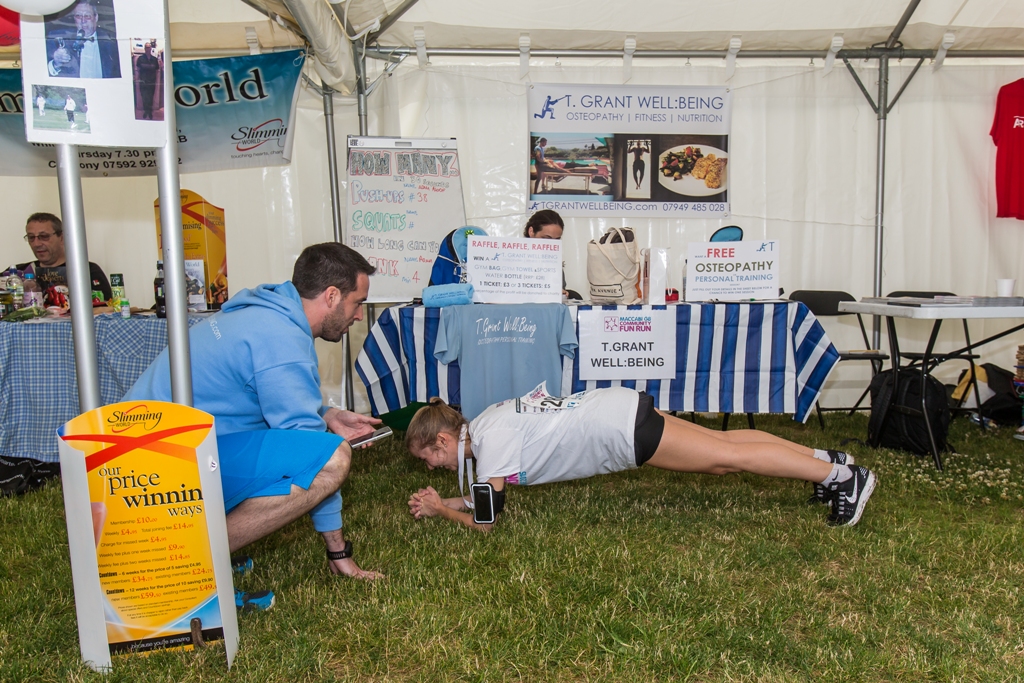 The annual fundraiser has now surpassed the number of charities involved for the third year in a row, with more expected to follow as applications to be a part of it are still open. Of the 51 organisations, an impressive ten charities are taking part for the first time.
Neil Taylor, Maccabi GB's Head of Sport & Community Partnerships, who manages the MGB CFR, said, "To reach this number of charities is fantastic. To reach them in record time is just astounding! It goes to highlight how integral the Maccabi GB Community Fun Run is within the community and how crucial the day is in raising much-needed funds for all the incredible, worthwhile Jewish causes."
He added, "Early forecasts predict that, with the success of recent years and the fact that this event celebrates its 10th Anniversary, this will be the biggest MGB CFR in our Community's history. We have already had people asking when registrations will open. I can proudly now state it will be Thursday 3rd March 2016. So whether you've taken part before or not, we encourage you to sign up now!"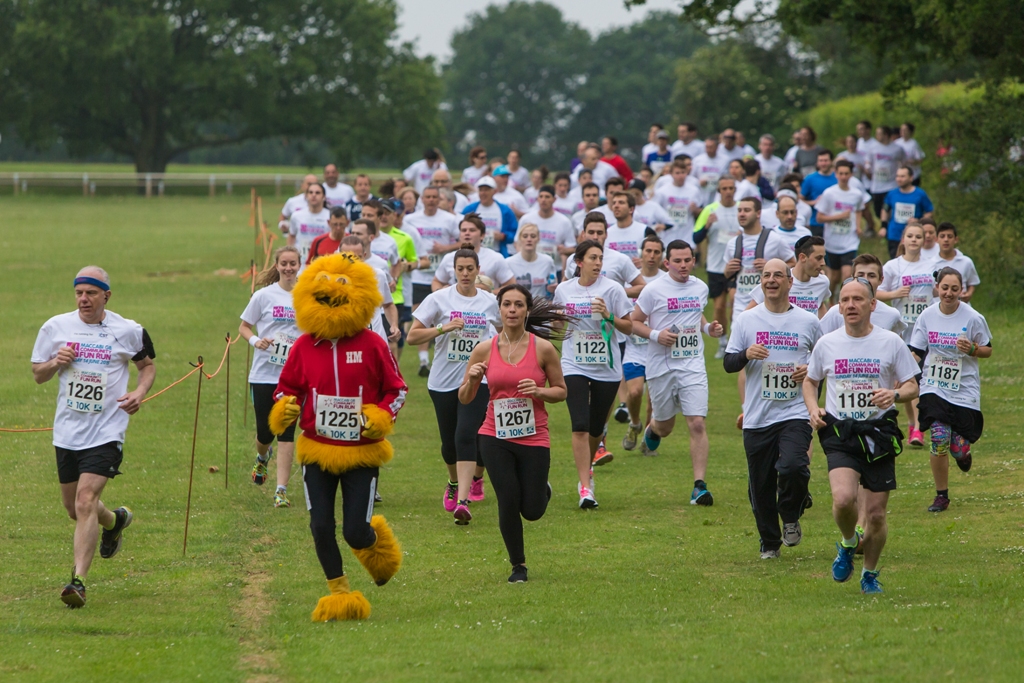 Martin Berliner, Maccabi GB's CEO added, "The Maccabi GB Community Fun Run has grown from its first steps ten years ago to the all-encompassing, professionally-run occasion it is today. So much of our work is about getting Jewish people of all ages active, and this day does that and more – it creates a sense of unity as a Jewish Community, a sense of cause or mitzvah for people to raise funds for the charities involved, and a sense of purpose as we love seeing all the runners head to Allianz Park to get active - whether they've trained for 10 weeks or 10 minutes! An immense amount of effort goes into hosting this event and I would personally like to thank all those who make this incredible day possible – from all the charities involved, our partners, sponsors, the venue and, of course, the thousands who join us at Allianz Park."
Since its launch in 2007 the Maccabi GB Community Fun Run has raised over £1,250,000 for a broad range of Jewish charities. 2015's event saw a record 2,000 members of the Community participating in the event with a further 1,500 coming along to support their loved ones and sample the amazing atmosphere that is created at this unique fundraising occasion.
With the Community's charitable organisations always looking for new ways to raise much-needed donations, the Maccabi GB Community Fun Run offers them the opportunity to raise maximum funds through a unique event for the Community which reaches out to everyone.
If you want to be a part of the largest Jewish sporting fundraiser in the UK you can sign up too via the Maccabi GB Community Fun Run Website on 3rd March – www.communityfunrun.org
The 53 organisations registered to date are: Aims2Cure, AJEX, All Aboard, Boys Town Jerusalem, British Friends of Rambam Medical Centre, British Friends of Reuth. British Friends of Shalva, Camp Simcha, Chai Cancer Care, CST, Emunah, ForCrohns, GIFT, Israel Guide Dog Centre , JAMI, Jewish Agency for Israel , Jewish Blind & Disabled, Jewish Care, Jewish Child's Day, Jewish Deaf Association , Jewish Volunteer Network, Jewish Women's Aid, JLGB , Jnetics, JW3, Kisharon, Langdon, Laniado, Limmud, Maccabi GB, Magen David Adom, Make Sense of It, MANNA - UK Branch of Meir Panim, Movement for Reform Judaism, Nicki's Smile, Nightingale Hammerson, One Family UK , Paperweight Trust (The), Phone and Learn (PaL), Resource Centre, S&P Sephardi, SEED, Shaare Zedek UK, Streetwise, The Benji Hillman Foundation , The, US Futures, UJIA, UK Friends of Schneider, World Jewish Relief, Yachad, Yad Sarah.