MACCABI GB GIRLS CAN
The 2017 Maccabi GB Community Netball tournament welcomed an incredible 70 keen netball players on Sunday. A further 30 fantastic spectators were present to cheer them on. This was the second year the event was run in association with International Woman's Day and the Sport England initiative This Girl Can.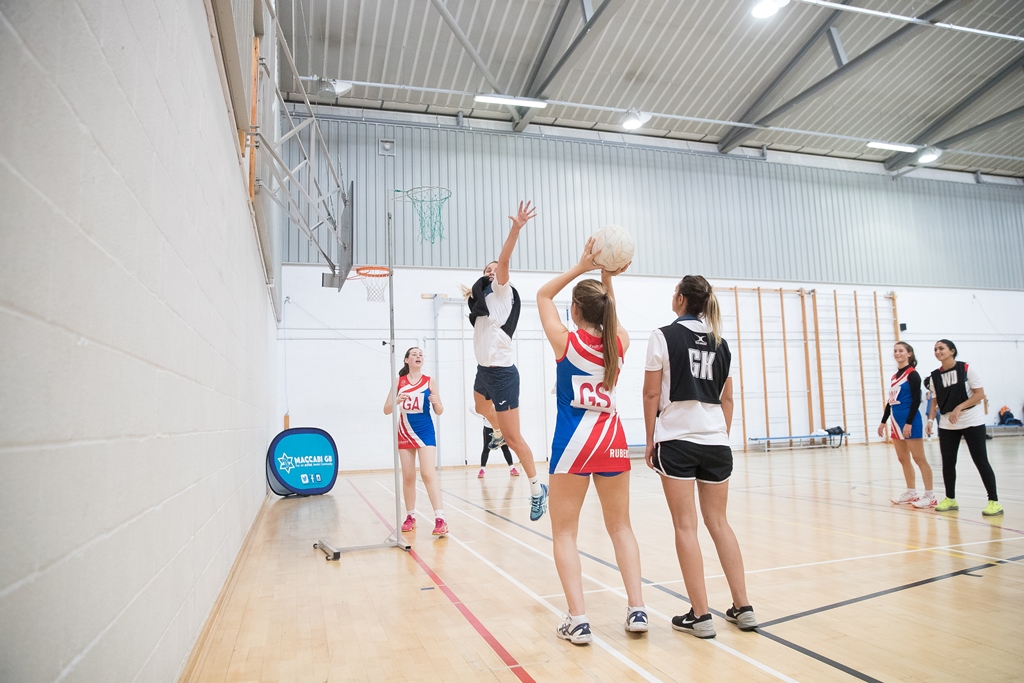 The event, held at JFS in Kenton, gave the participants the opportunity to play a sport they love in a ladies only environment whilst having a fun afternoon with members of the Community. The tournament was eventually won by Team ABC who took on Tuesday Tornados in the final after a round robin.
Between matches the players were also given the opportunity to visit the Health and Wellbeing stalls where they could hear from industry experts including Ace Lifestyle who also took the warm up, Airbonne representatives, physios, nutritionists, reflexologists and personal trainers.
Speaking about Maccabi GB Community Netball, Event Manager Talia Fennessy said, "This was a fantastic ladies event. Teams of all abilities signed up in advance of the day and everyone thoroughly enjoy themselves. It was so great to see so many members of the Community get active whether they were Maccabiah athletes or they hadn't picked up a netball since their schools days. Maccabi GB is passionate about empowering girls and ladies to find a sport they enjoy to get active and it was great to celebrate International Women's Day and This Girl Can in our event today. A massive thank you to all the health experts, umpires and of course the participants who made the event the success it was."
Team Maccabi GB are recruiting Junior netball players (14-16 years old) and managers (18+) to represent Great Britain at the brand new Maccabi Youth Games in Israel, July 2018. For more information and to apply visit www.maccabigb.org/youthgames.