Maccabi GB Golfers drive to success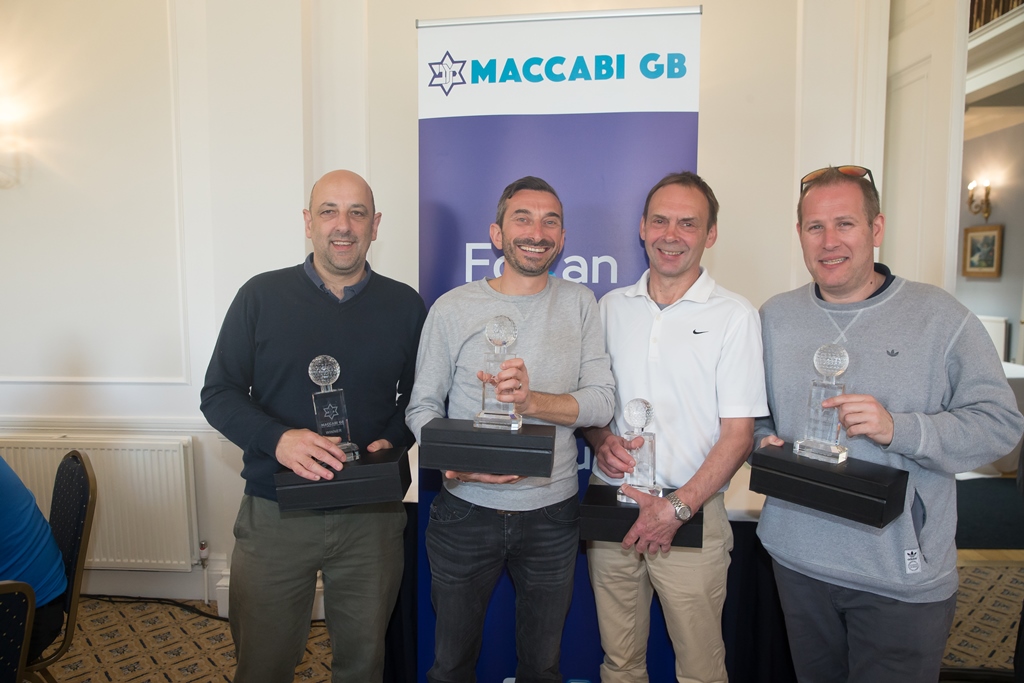 The second Maccabi GB Community Golf Day was held at the prestigious Dyrham Park Country Club in Barnet, Hertfordshire on Wednesday with 20 teams competing to be the event's champions. The sold-out tournament, sponsored by Masthaven Bank, saw 80 golfers compete and raised vital funds for Maccabi GB.
After the 18 hole - 4 ball tournament, Maccabi GB Chairman David Pinnick, spoke to those in attendance about the organisation's unique role in providing an Israel Tour for those with mild to moderate learning difficulties. The Maccabi GB Challenge Israel Tour gives these young adults the opportunity to experience a unique, tailor-made Israel Tour designed to connect them to their Jewish identity whilst taking into account their specific educational needs.
Oliver Jackson – an MGB Committee Member who helped organise the event – closed proceedings by announcing the prize winners. These can be found below:
Lisa Goodkind - Ladies Nearest the Pin
Leslie Rose - Ladies Longest Drive
Colin Gerstein - Men's Longest Drive
Jim Baker Men's - Nearest the Pin
Team Runners up - Andrew Rose (Captain) Paul Lande, Max Ashton and Jonathan Silver
Team Winners - Laurence Myers (Captain) David Williams, Nick Louis and Richard Schneiderman
Maccabi GB Trustee and event organiser, Daniel Rubin spoke about the success of the second annual Maccabi GB Community Golf Day, "This event enables so many people to get active and enjoy the community spirit. Knowing the atmosphere was superb, makes for a truly inspiring day raising vital funds for Maccabi GB."
Thanks must go to Dyrham Park Country Club and Masthaven Bank and the event's sponsors for helping MGB put on the event – Aspire Independent Financial Planners, Bushell Investment Group, Chelsea Harbour Ltd, Debate International Ltd T/A Rudder Clothing, Estate Office Property Consultants, GGH Properties Ltd, Glenmore, GraceMark, Greymax, Grove Point, Grunberg & Co, HW Fisher & Company, Jayson Management, Maddox Planning Consultants, Medical Screening Solutions, Mensch Poker, Metrus, Mitmas Developments, Mitmas Ltd, Moore Stephens, Paul Faber at Landau Morley Accountants LLP, Portugal Masters Golf Trip, Seddons, Spire Automotive, Stevsan Properties, Stride Gaming, Tuttoparquet, VAT IT and WWCS.