MACCABI GB HOLDS THE SECRET TO A HEALTHIER LIFESTYLE THANKS TO THE LATEST JEWISH WALKING TOUR OF LONDON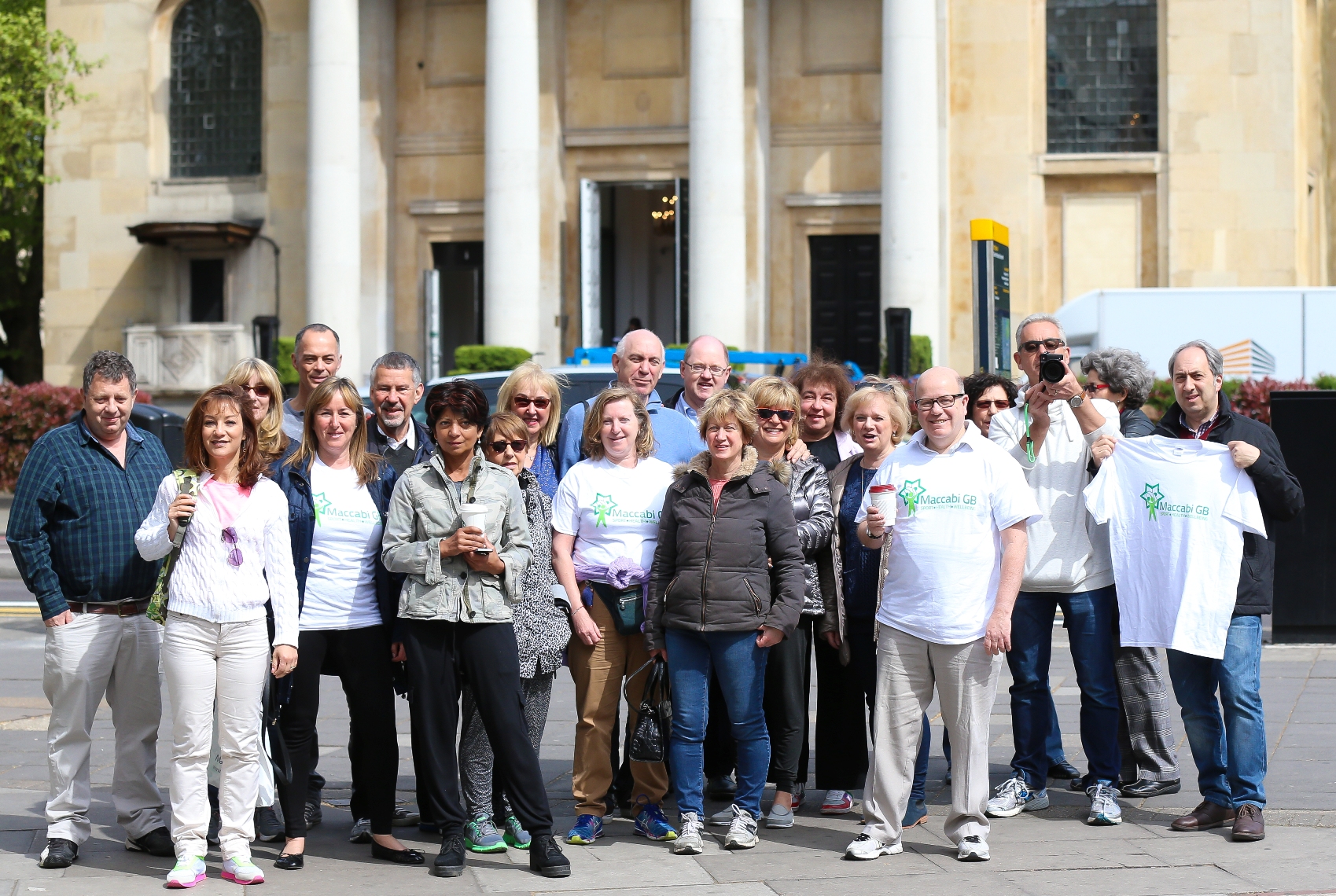 On Monday, Maccabi GB held the latest Jewish Walking Tour Of London, which had a unique twist as it revealed some of the capitol's most salaciously, unknown stories in the 'Secrets and Scandals'-themed walk.
The sold-out, 20-person group met outside Great Portland Street Tube station, with their official tour guides then leading them to Fitzroy Square where Virginia Woolf nee Stephens lived before she got married. The Tour continued to the Montague Centre, Maple Street, which was founded by Lily Montague who established the Jewish Religion Union in 1902 - the start of the Jewish Liberal Movement.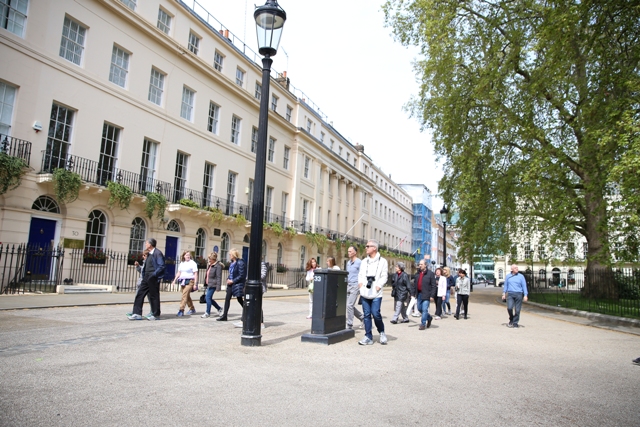 The participants then walked to Cleveland Street – and the site of a popular, Victorian entertainment venue – before journeying through Great Marlborough Street and finishing in Argyle Street.
This was now the third Maccabi GB Jewish Walking Tour held by the Community's largest provider of sport, health & wellbeing activities. The series of Tours gives members of the Community the opportunity to combine some exercise with culture and history. The Tour is part of the organisation's 'Sport, Health & Wellbeing' Programme – introduced to ensure an all-round healthier Community.
Many of the attendees had previously taken part in Maccabi GB Walking events before – either the regular Walking Club or previous MGB Jewish Walking Tours. However, for some, it was the first time they had been engaged in such an activity.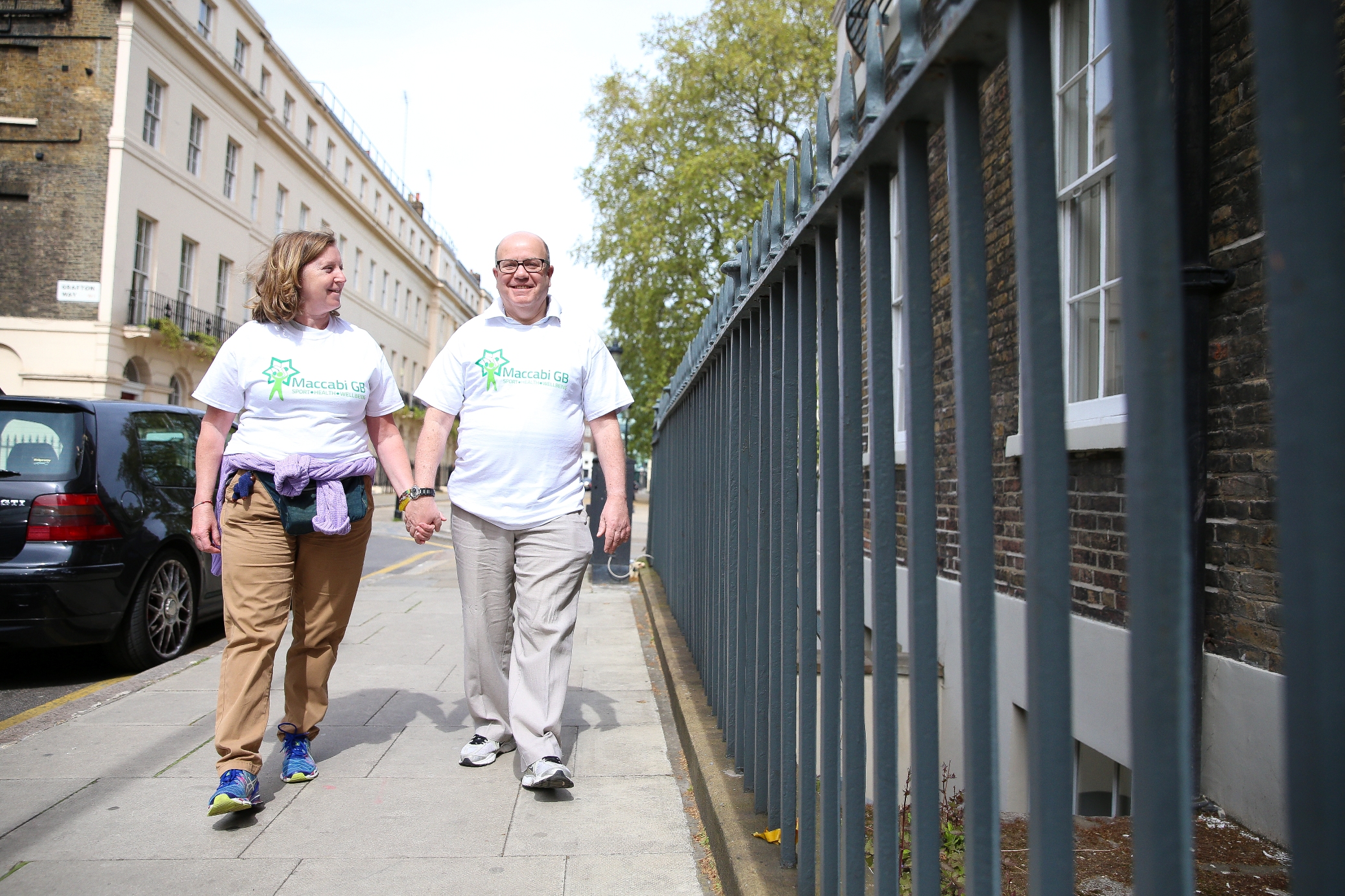 Maccabi GB Event Co-ordinator, Janice Aarons, said, "Once again this was a very successful Walk and it certainly lived up to its title of 'Secrets and Scandals' – we learned some pretty juicy gossip which would have gotten Victorian tongues wagging, but you had to be there to hear them! It was very pleasing to fully-book another event and also pleasing to see a combination of new and returning faces. We have another two Walking Tours lined-up over the summer, so would encourage other members of the Community to join as these Walks are becoming increasingly popular. Thank you very much to our guides, and to all who took part. Sunday's event ticked all the boxes!"
SEE ALL THE PHOTOS FROM THE WALKING TOUR IN OUR PHOTO GALLERY
To join the next Maccabi GB Walking Club meet, visit www.maccabigb.org/walkingclub
For more up-coming Maccabi GB events, visit www.maccabigb.org/programmes-events