Maccabi GB hosts an audience with Mark Tucker
Over 100 people attended the Maccabi GB Fundraising Breakfast hosted at Spencer House on Friday 23rd November which saw Broadcaster Samantha Simmonds conduct a one-on-one interview with one of the most influential people in world banking, HSBC Group Chairman and past Maccabiah athlete Mark Tucker.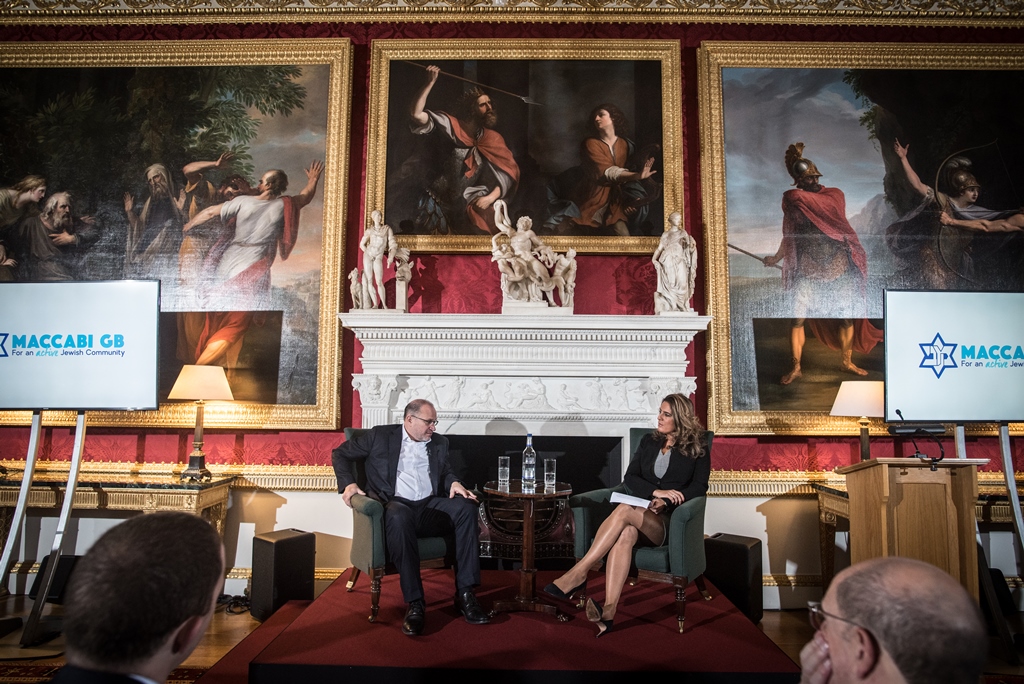 During the discussions, Mark covered a broad range of topics from his views on the changing economic climate and Brexit to Israel and even ventured into his memories of Jewish sport. Mark also spoke about how playing for Maccabi GB at multiple Maccabiah Games has enhanced his Jewish Identity and connection to the Community.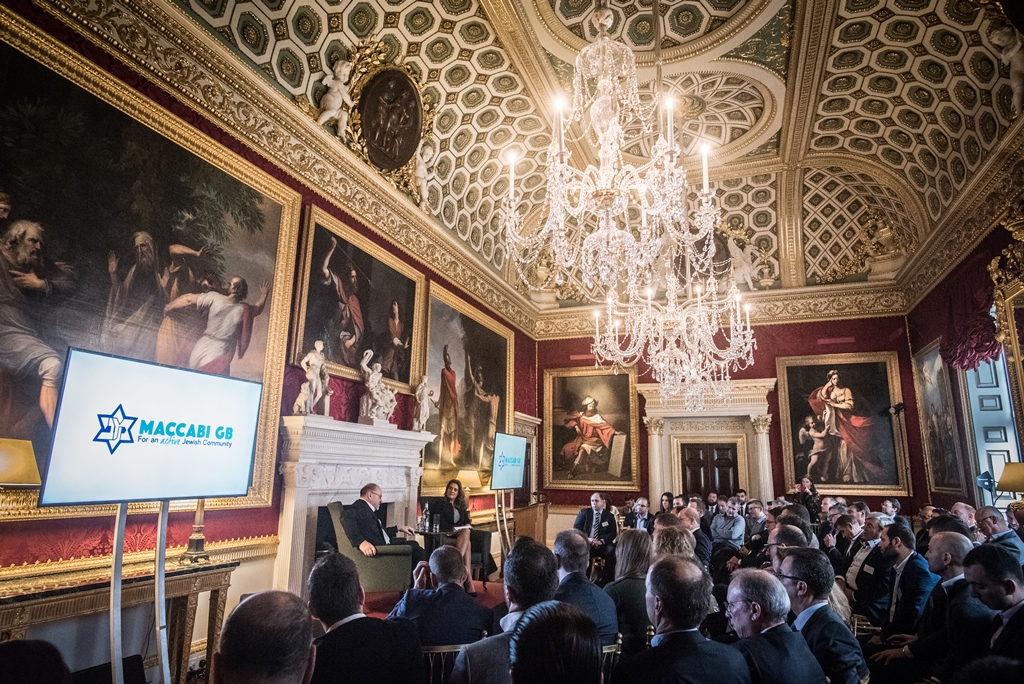 Lord Jonathan Kestenbaum, Maccabi GB Honorary Life President, welcomed the sold out audience to Spencer House with Maccabi GB Chairman David Pinnick, introducing the Organisation's brand new promotional film "This is being Jewish to me". It showcases how MGB enables a wide cross sections of the Community to engage with their Jewish Identity no matter their age or religious observances. It can be viewed on YouTube and social media. Maccabi GB Board Member Daniel Gordon closed proceedings as he too reflected on his Maccabi memories.
Pinnick, said, "It was fascinating to listen to Mark Tucker on Friday. We were privileged to hear from such an influential figure in the business community who normally talks to Heads of State and leaders in the world of finance as well as being able to hear about all the fantastic Maccabi memories he has enjoyed. It was an incredible way for us to engage with this audience. Thanks, not only goes to Mark, but also to Samantha Simmonds who conducted the interview with her usual polished professionalism and also to Spencer House for hosting the event in this historic setting. I was particularly pleased to see everyone's reactions to our new film which encapsulates the message and mission of our Organisation."
For more information please visit www.maccabigb.org or call 0208 457 2333.