MACCABI GB HOSTS FIRST EVER GOLF INVITATIONAL TO A TEE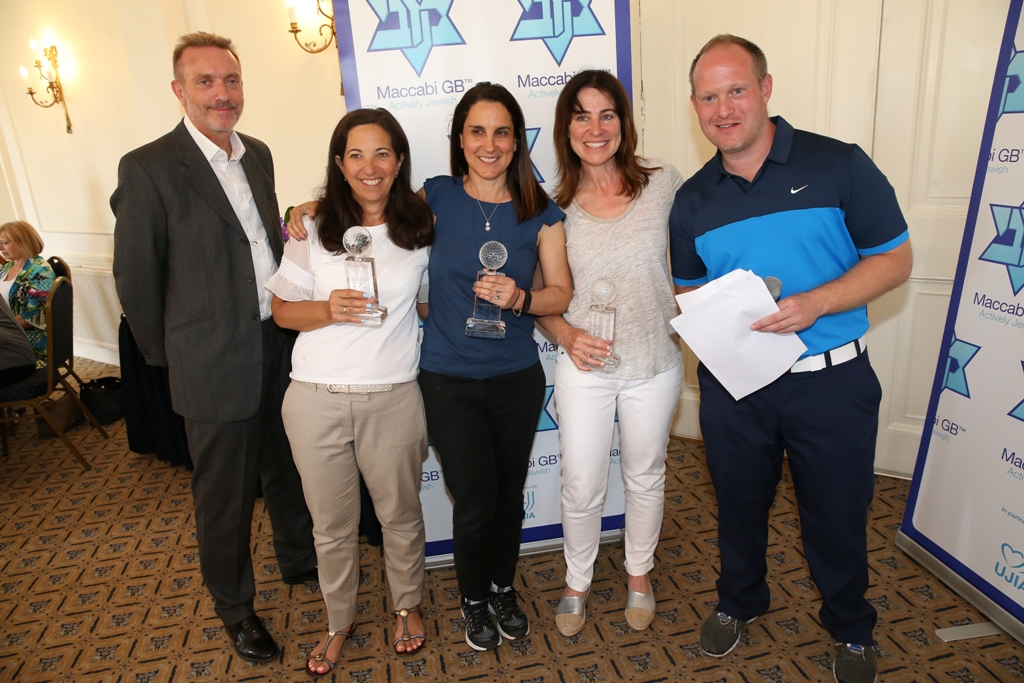 Maccabi GB (MGB) – the main provider of Jewish sport, health & wellbeing programmes in the UK – hosted the first ever MGB Golf Invitational Tournament on Thursday with 20 teams competing to be the event's maiden champions. That honour went to the team of Sara Ettlinger, Lisa Goodkind, Heather Meyer and Mel Sherwood.
The sold-out day saw 80 golfers compete in an 18 hole, team format at the prestigious Dyrham Park Country Club in Barnet, Hertfordshire. There were also a number of individual competitions for Closest to the Pin (Male & Female categories), Longest Drive (Male & Female categories) and a Hole in One challenge, where one lucky participant had the possibility of winning a car, provided by Spire Automotive.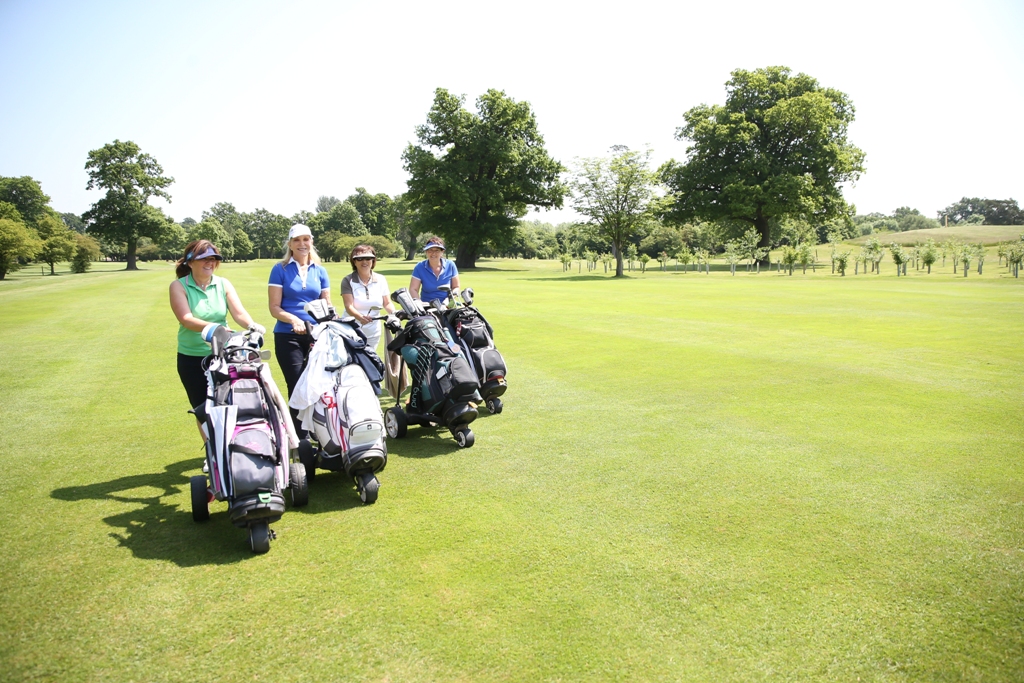 The Invitational began with a breakfast to see the competitors off before the tournament. It was accompanied by a number of raffle competitions - with fantastic prizes up for grabs, such as a round of golf at The Grove in Watford – plus a drinks reception and lunch at the end of play.
Maccabi GB Chairman David Pinnick, spoke to those in attendance about the organisation's unique role in providing sport, health & wellbeing programmes to the UK's Jewish Community before Daniel Rubin – an MGB Board Member who organised the running of the day along with his mother, Sue – closed proceedings by announcing the prize winners. These can be found below:
Ladies Long Drive – Heather Meyer
Men's Long Drive – James Posner
Ladies' Nearest the Pin – Linda Porter
Men's Nearest the Pin – James Posner
Team Runners Up – Simon Mott-Cowan's team
Team Winners – Sara Ettlinger's team
Daniel Rubin, spoke about the success of the first ever Maccabi GB Golf Invitational, "I was delighted to see so many people enjoying themselves yesterday. The venue was superb and the atmosphere, weather and competitive spirit made for a really enjoyable day and most importantly we managed to raise vital funds for Maccabi GB."
Thanks must go to Dyrham Park Country Club, and the event's sponsors for helping MGB put on the event - David Pinnick, Sue and Clive Rubin, Glenmore Group, The Lighting Store, E.A.R.S, Gracemark, Savoy Stewart, Dunitz & Co., Stephen Kalms Antiques, Endsleigh Insurance, Robin Ladow, Spire Automotive, The Arch Hotel, The Grove, Chez Bob, Brentano Group, Maxwell & Williams, Ikerman, Hertsmere Sports Village, Citroen Wells, CREDO.
SEE ALL THE EVENT'S PHOTOS IN OUR GALLERY