MACCABI GB JEWISH WALKING TOUR PARTICIPANTS ARE CITY SLICKERS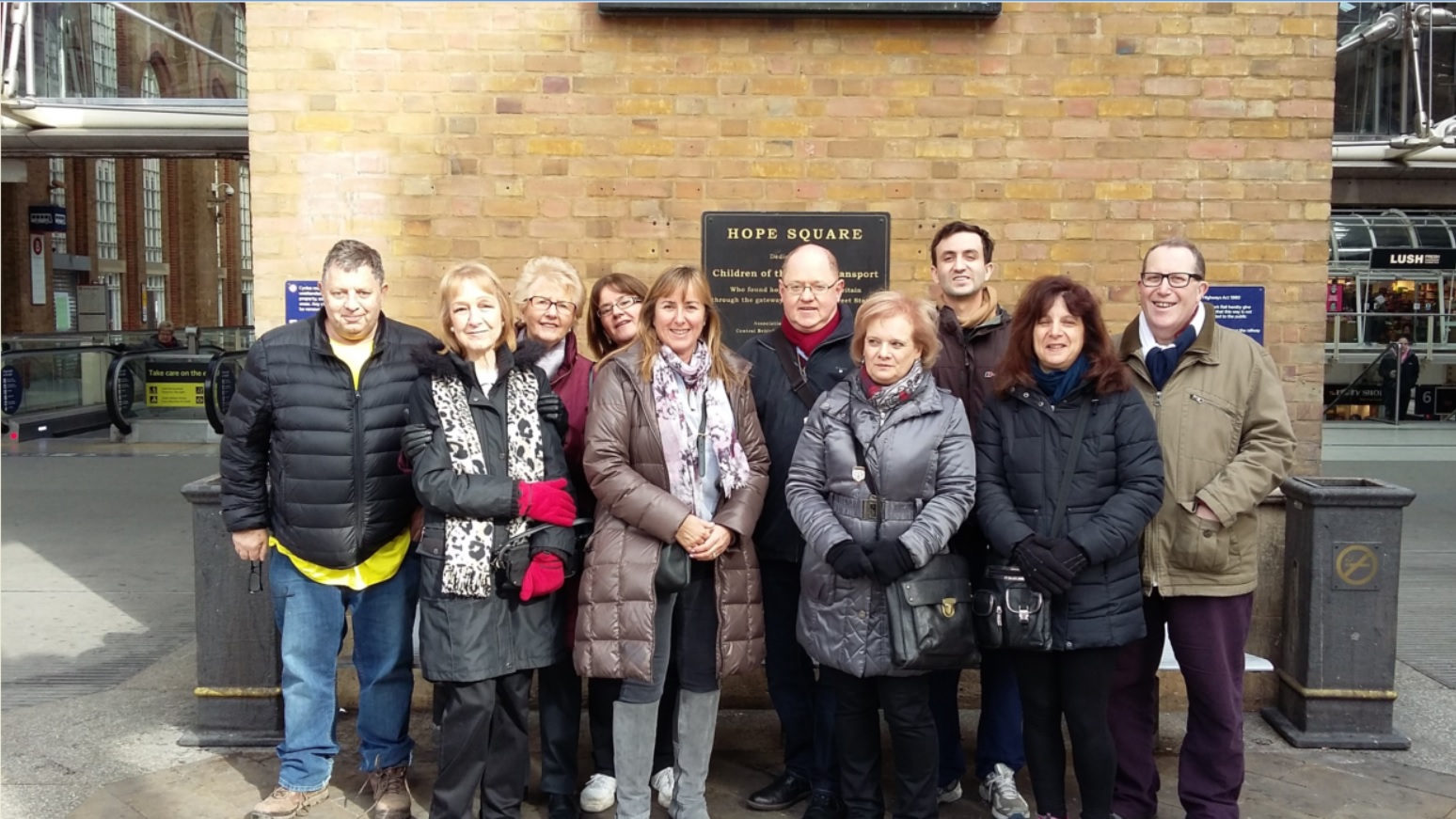 On Sunday Maccabi GB held the latest Jewish Walking Tour Of London which had a unique twist as it delved into the fascinating backstories of some of the City of London's most famous buildings and the developers behind them who originated from the Community.
The 10-person, group met outside Liverpool Street Station and immediately learnt about the Kindertransport Statue in Hope Square, and how it was dedicated to Britain's organised rescue effort of young, Holocaust Survivors, which took place during the Second World War.
From here, the Walkers were taken to some of the most recognizable (and some not-so-obvious) buildings in the City, including the Gherkin, the Cheesegrater and Heron Tower. There were also stops at Mansion House, home to the Mayor of London, and one of the Headquarters of the Rothschild's Foundation where they learnt about a number of Jewish Developers of the marvelous structure. This Maccabi GB Jewish Walking Tour – the sixth in the series – had a tasty feel to it, as the participants got to experience the history of Britain's coffee trade (including trying out some of the beverages) and even exploring who had a major influence on Parmesan cheese. Other intriguing sites included a hidden building which was 'built upside down' and the story of the Jewish Haberdasher who grew to be an influential developer of London's iconic skyline.
Maccabi GB Event coordinator, Janice Aarons, spoke about the success of the MGB Jewish Walking Tour, "It's an absolute pleasure to see the MGB Jewish Walking Tour back for 2016. With all the participants who were part of it today it highlights that members of the Community like to explore London and use it as a way to get some exercise without taking part in lots and lots of physical exertion. It give Jewish people – young and not-so-young – a great way to meet new friends and learn about Anglo-Jewish history."
To join the next Maccabi GB Jewish Walking Tour visit www.maccabigb.org/walkingclub
For more up-coming Maccabi GB events, visit www.maccabigb.org/programmes-events