Maccabi GB Latest Schools Sports Tournaments
Maccabi GB's busy tournament schedule continued over the past couple of weeks with the Primary School Year 3 & 4 Football tournament taking place on Wednesday 1st February and the Secondary School Boys Basketball tournament taking place on Wednesday 8th February. In total over 320 young people participated.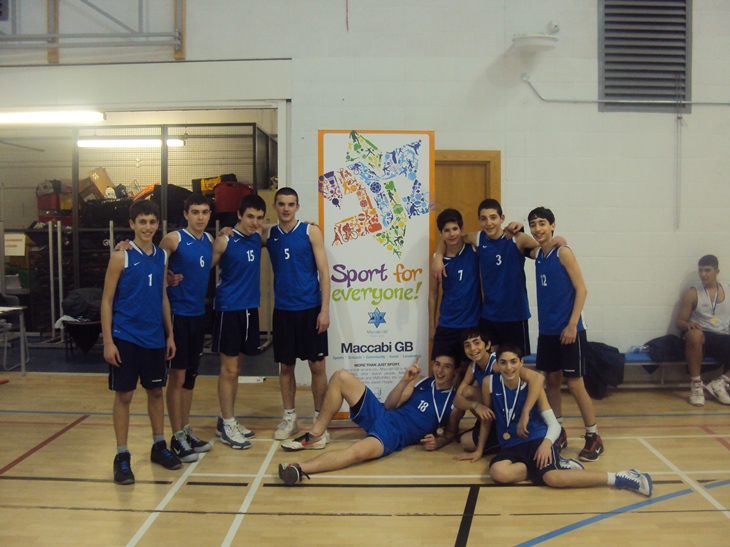 The Years 3 & 4 Football tournament saw 18 teams attend and the many players were well supported by friends, teachers and family members who braved the freezing conditions to cheer on their schools. The tournament for this age group provides the first opportunities for some of the players to represent their school and play competitively, and the youngsters relished the chance with some great goals scored and enthusiastic celebrations throughout. The final between Naima and Kerem was a close fought game that went all the way to penalties. Ultimately it was Naima that held their nerve and won the shootout and the tournament.
The following week saw all six Jewish Secondary Schools descend on JFS for the Secondary School Boys Basketball Tournament. This event involved 18 teams made up of players from Year 7 right through to Sixth formers. The tournament was split into 3 separate events with Years 7 and 8 competing in one tournament, Years 9 and 10 in another tournament and Years 11+ in a third league. The games were fast paced and produced some fantastic play with all the teams eager to finish top place and claim the winners' medals. The Years 7/8 tournament was won by King Solomon. JFS had a double victory winning the Years 9/10 group and the seniors group.
Maccabi GB's School Sports Coordinator, Scott Shulton reflected on the events, "This past week Maccabi GB has engaged 320 young people in sports tournaments, allowing these young participants to compete in sports in an encouraging environment. The Primary School players were so well supported by their friends and families and the Secondary players were able to compete against other Jewish players whilst also socialising and meeting new people."
Maccabi GB have just launched a new Community Basketball Tournament as part of our Sport for Everyone programme. For more information click on this link http://www.maccabigb.org/news/maccabi-gb-community-basketball-tournament/