MACCABI GB LAUNCHES SEARCH FOR MOST TALENTED JEWISH TEENS IN THE UK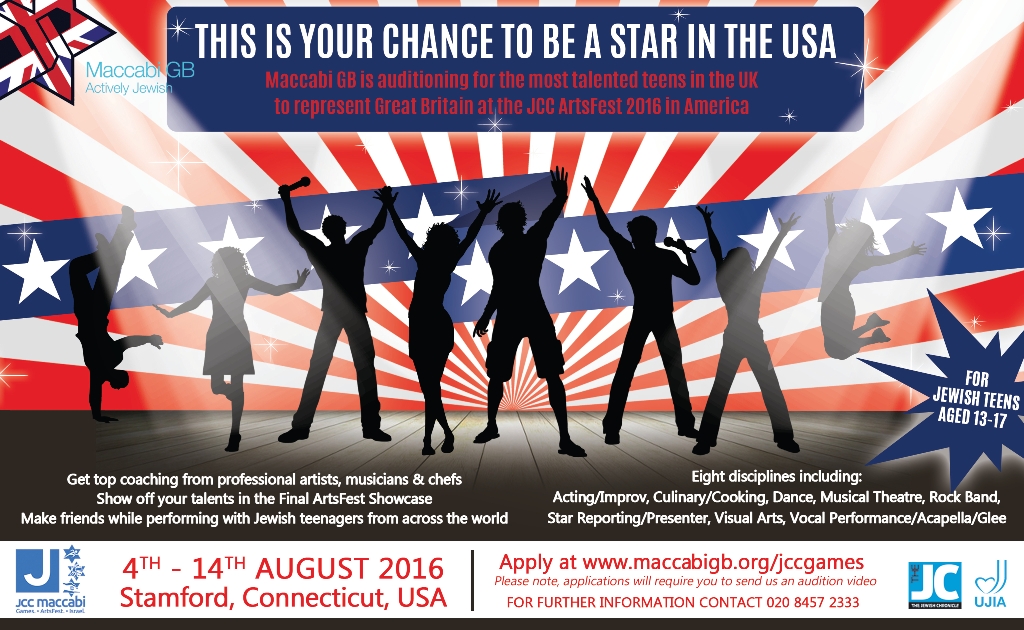 For the first time, Maccabi GB is sending the most talented Jewish teens in the UK to perform in the USA at the JCC Maccabi ArtsFest 2016!

If you are aged 13-17, can sing, act, dance, present, write, paint, sculpt or even cook then you could be part of Team GB in America.
Find out more about this incredible opportunity as you take the first step to international stardom.