Maccabi GB launches the Yellow Candle Project 2021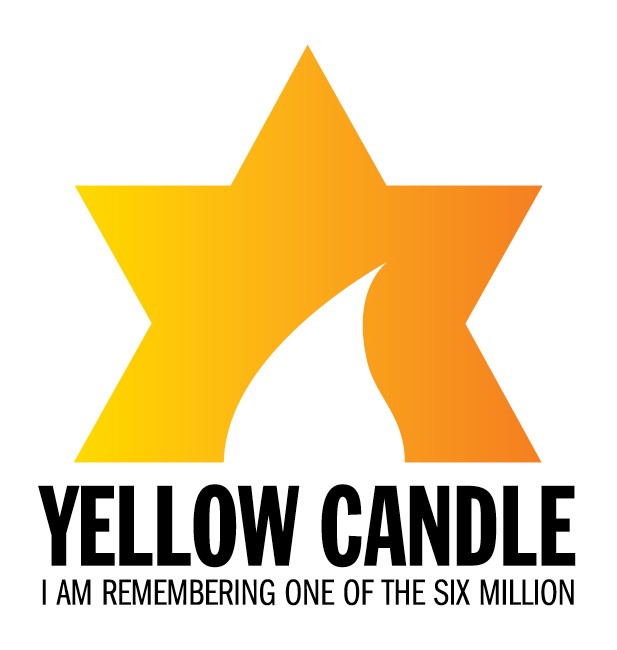 Wednesday 10th February – On Wednesday 10th February Maccabi GB launched the Yellow Candle Project 2021, ensuring that on the eve of Yom HaShoah on Wednesday 7th April, the community can continue to commemorate and never forget those that perished in the Holocaust.
The Yellow Candle Project, managed by Maccabi GB, is a practical and informal educational tool to remember Jewish Holocaust victims on Yom HaShoah, and broaden participants' understanding of the Holocaust, in the safe space of their homes.
The project aims to distribute yellow remembrance candles to as many individuals in the community as possible; alongside each Yellow Candle, a card with the name, age, date, and place of death of someone who perished in the Holocaust is enclosed. Participants are invited to share images of their lit candles on social media on the eve of Yom HaShoah, thereby creating a modern-day collective communal memorial. As well, the project includes an educational website which allows participants to explore age-appropriate themes within Holocaust education.
The Maccabi movement was founded in the late 19th century as a response to growing antisemitism in Europe; with direct involvement in the resistance movements during the Holocaust, Maccabi has traditionally played a role in providing Jewish people with the safe spaces to thrive as a community; the Yellow Candle project represents this legacy.
In the five years since the project was launched in the UK, lighting a Yellow Candle has become synonymous with commemorating Yom HaShoah and with over 250 cross-communal organisations, schools and Synagogues participating, Yellow Candle UK has become the centrepiece of Holocaust Remembrance in the British Jewish Community.
Maccabi GB Chairman, David Pinnick commented, 'It is essential that, despite the current restrictions, the Jewish Community can still come together to memorialise those that perished in the Holocaust. At Maccabi GB we believe that it is our responsibility to perpetuate the memory of individuals within the Six Million that were cruelly taken, having experienced the worst human atrocity known to man. This is why we manage the Yellow Candle Project; it is a simple but vital tool in the education of the next generation of Jews to ensure that we continue to remember and amplify that remembrance far and wide.'
For the project to have a self-sustaining future, Maccabi GB will be charging for each Yellow Candle, rather than relying purely on donations. This will enable the project to continue to grow and develop for many years to come.
In the past, tens of thousands of Yellow Candles were handed out each year through a large number of organisations in our community, including Synagogues, Jewish schools, Community centres, youth movements and more. Numerous volunteers invested great effort to help package and distribute the candles, ensuring as many people as possible had Yellow Candles in time for Yom HaShoah.
With the disruption caused by the pandemic, resulting in lockdown, school closures and restrictions, Maccabi GB has had to continually review its distribution plan and find a way to ensure the Yellow Candle project could still happen. To ensure that everyone who would like to take part can receive a Yellow Candle in 2021, all candles will be posted directly to each household. This is not a favoured method of delivery, as costs are significantly increased. However, as it is not clear when schools, shops, Synagogues or Community centres will reopen as normal, Maccabi GB cannot rely on these collection points being a viable way of distributing Yellow Candles. Nor can the organisation put the health and safety of volunteers at risk by delivering door to door or creating collection hubs at their own houses. This year will be different and posting the Yellow Candles is the most secure and safe way of distribution.
Thanks to the generosity of the Genesis Philanthropy Group, who during these uncertain times have agreed to subsidise the costs of the postage and packaging, ensuring as many people as possible can get their Yellow Candle and join in the communal commemoration. This year you can have your Yellow Candle delivered right to your doorstep at a subsidised cost of £3.75 including postage and packaging.
In addition to Genesis Philanthropy Group, Maccabi GB are incredibly grateful to Betty Messenger Charitable Foundation and Charles Wolfson Charitable Trust who have both been long standing supporters of the Yellow Candle Project. They have all made it possible for Maccabi GB to deliver the Yellow Candle Project this year to the Community.

To purchase your Yellow Candle visit www.yellowcandleuk.org/purchasecandle or scan the QR code below.