Maccabi GB launches 2022 Yellow Candle Project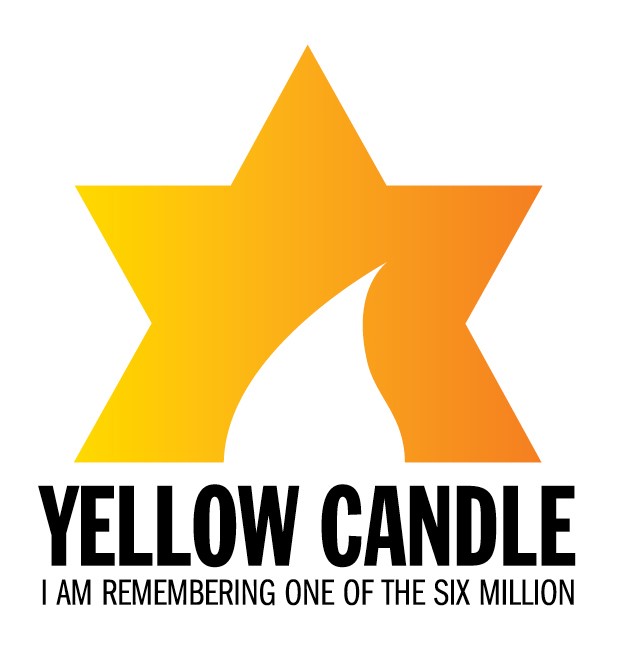 Maccabi GB Launches 2022 Yellow Candle Project
Thursday, 13th January – Yellow Candle, a project of Maccabi GB has now launched. This annual initiative, which honours those whose lives were tragically lost in the Holocaust, will see thousands of Yellow Candles distributed ahead of Yom HaShoah – Holocaust Remembrance Day – beginning on the evening of Wednesday 27th April, ensuring we Never Forget.
From today, Maccabi GB is inviting the community to become part of this community-wide commemoration and candle lighting – by ordering a Yellow Candle.
Candles can be ordered at www.yellowcandleuk.org for direct delivery at a price of £3.75 per candle, with Genesis Philanthropy Group generously subsidising the cost of postage and packaging for a second year running.
Remembrance that is communal and personal
Each Yellow Candle includes a biographical card giving key information about a person who lost their life in the Holocaust. This is a key feature of the campaign, so that the acts of remembrance are communal and also deeply personal, with each candle honouring an individual life cut short. Participants are encouraged to share a picture of their lit candle with the name card on social media, using #yellowcandle. This year, the project will also encourage all participants to actively integrate the person they are remembering into their own memory and heritage, such as by keeping the name card within a prayer book.
This year's theme – Remembrance to Renewal
An added element to this year's project is the theme of 'Remembrance to Renewal,' communicating the key message that the continuity and growth of Jewish life is itself a key act of remembrance, which honours the 6 million Jewish lives destroyed in the Holocaust.
To share this message, each candle will also be accompanied by a pack of dwarf sunflower seeds, that can be planted in the Yellow Candle tin once each candle has been used. Each flower grown and displayed in participants' homes, schools, and synagogues will symbolise a commitment to remembering the past by planting seeds for the future.
Individuals, families and small groups will be able to light a candle of remembrance in their own homes and be part of the national communal commemoration hosted by Yom HaShoah UK during the evening of 27th April. In addition, it is expected that communal organisations and groups around the country will be hosting local lighting events and connecting with the national ceremony.
Last year's supporters are partnering with Maccabi GB once again to make Yellow Candle 2022 possible. This includes Genesis Philanthropy Group, Betty Messenger Charitable Foundation, The Charles Wolfson Charitable Trust, 'We are all making a difference' (who are funding Yellow Candles for Jewish Residential care homes) and Yom HaShoah UK. The Yad Vashem UK Foundation has also
joined as a sponsor this year, and many other countries will also be participating in this project with thanks to Maccabi Europe.
Ashley Lerner, CEO of Maccabi GB, said: "I am privileged that Maccabi GB manages the Yellow Candle Project. By lighting our candles on Yom HaShoah, we are honouring the lives of those who perished as a community and symbolically declaring that the atrocities of the Holocaust must never be forgotten."
Marina Yudborovsky, CEO of Genesis Philanthropy Group, added: "The Yellow Candle Project enables Jews of all backgrounds and from all walks of life to remember and honor the memory of those who perished in the Holocaust, and to feel connected and engaged within the global Jewish community. We, at Genesis Philanthropy Group, believe that being aware of the events of the past and learning their lessons is a core element of building a strong and sustainable Jewish identity today and for the future."