MACCABI GB MAKE OUR DEBUT AT THE ALLIANZ PARK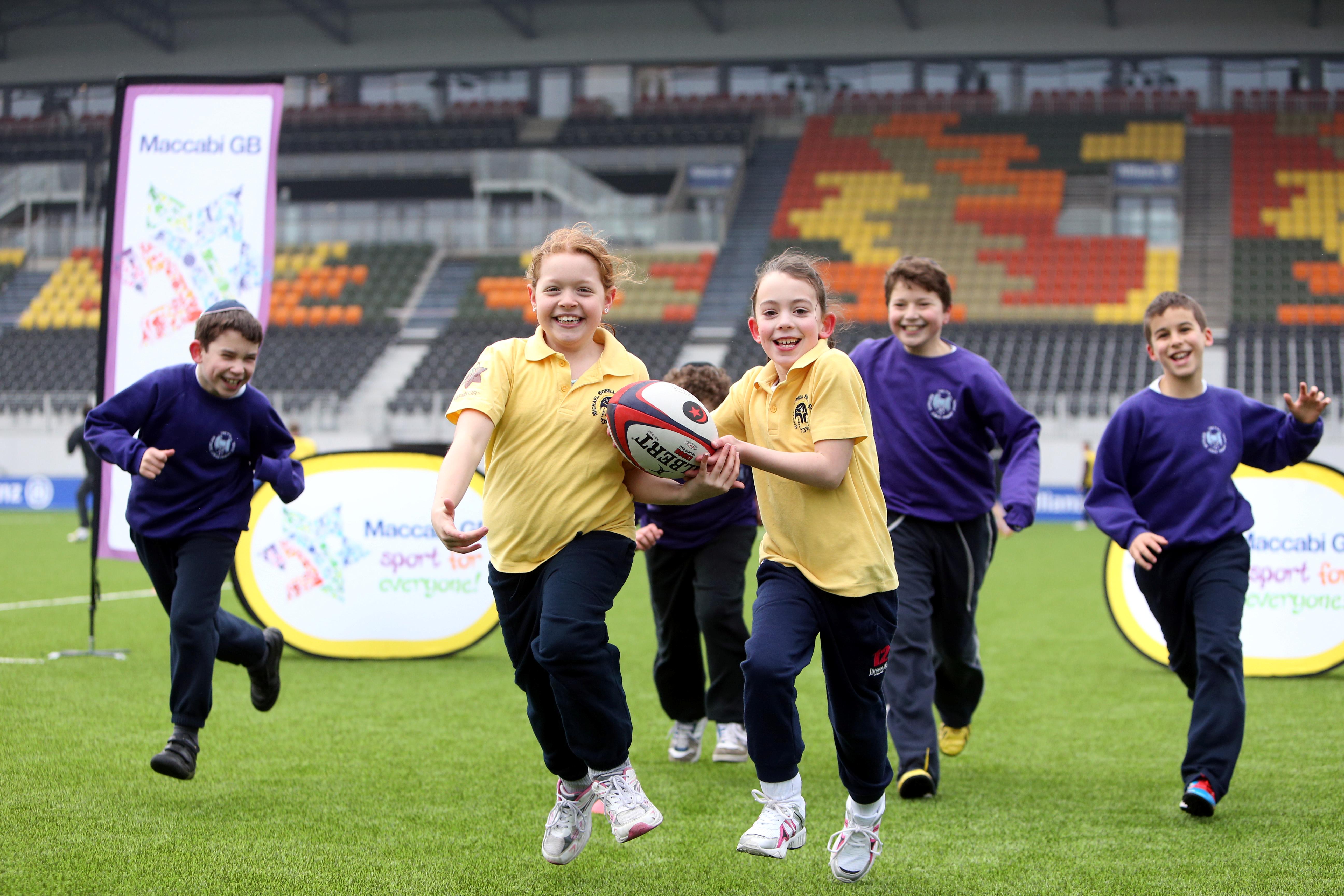 On Wednesday 20th March Maccabi GB, in partnership with UJIA, held their first ever Tag Rugby event for Jewish Primary School children. The event took place on the pitch at the brand new Allianz Park Stadium, home to Saracens Rugby Football Club. 30 children from Hertsmere Jewish Primary School and Sinai School attended the event.
The participants took part in a 90 minute training session with the Maccabi GB coaching team. Led by Maccabi GB's Head of Sport, Matt Travers, the young players were put through their paces on the main pitch, which usually plays host to a range of international stars each week.
At the end of the session the young participants were treated to a great surprise as the Saracens First Team came onto the pitch to train. The players were able to watch their sporting heroes train for 45 minutes.
Matt Travers commented on how exciting the day was for the young participants, "We are very lucky to have such a fantastic sporting venue on our doorstep. To bring young players here to play on the pitch is a great. Maccabi GB are keen to drive the number of Jewish players taking up the sport and events like this can only help to raise the profile of rugby. For these children to play on the pitch and then meet their heroes is a day they will never forget."
To view pictures from the day, click HERE