Maccabi GB provides young, ill participants with a sports session to remember at the Zichron Menachem Fun Day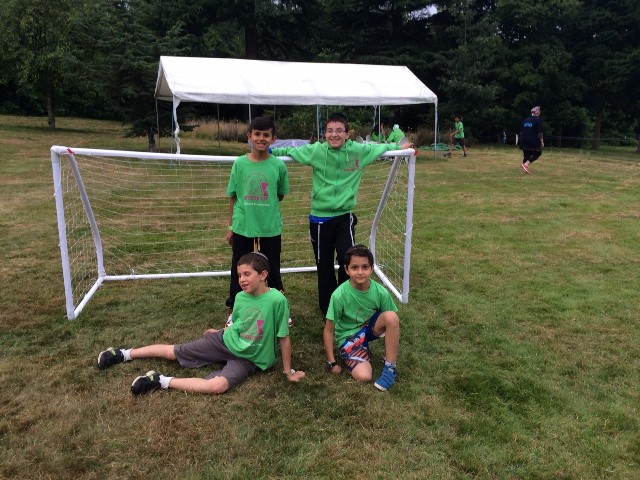 Maccabi GB held a unique sports session on Sunday, engaging 50 young people from Israel - many of whom suffer with cancer or who are terminally ill - during the Zichron Menachem Fun Day 2016.
The event, at the Princess Alexandra Home, Stanmore, saw 150 children travel all the way from Israel for the occasion and, throughout the day's fun activities, many thoroughly enjoyed themselves as the sports and games gave them some respite from their illnesses.
During the session MGB - the Jewish Community's sport, health and wellbeing organisation - coached the participants in football drills, before playing some team-bonding games and ending in matches. Each child received a Maccabi GB medal for participating and some were given MGB trophies for awards, all during a concluding ceremony.
One child (who cannot be named) was delighted with the session, 'I want to thank [Maccabi GB] for playing football with us today. I won't forget it when I go back home [to Israel]'.
Maccabi GB's Head of Sport and Community Partnerships, Neil Taylor, said, "Today was a truly incredible day - both for Maccabi GB and on a personal level. To provide young people with sporting opportunities throughout the year is important, but to do so for a group of young Israeli children is something special. Especially as, for many, this is one of the only opportunities they will have to get active throughout the year.
"The fact that many were so sick, yet enjoyed the session so much, made it even more rewarding. We are proud to partner with Zichron Menachem to be part of this day and want to thank them for hosting it."