Maccabi GB Run Olympics School Assembly
At the start of the week Maccabi GB coaches went to Hertsmere Jewish Primary School to deliver an Olympic Assembly to the whole school.
This included a quick talk from the Matthew Travers, Maccabi GB's Sports Department Manager, about the Olympic values and how it links to Maccabi GB.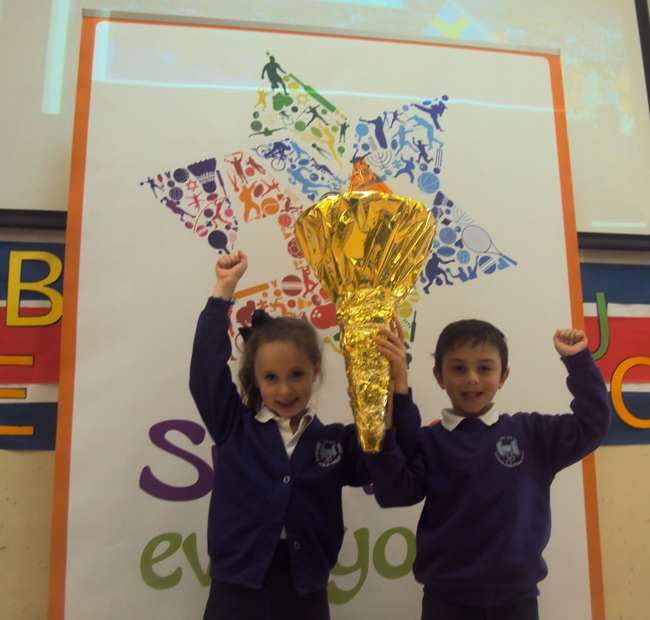 The Sports coordinator at HJPS said, 'Thank you so much to Maccabi GB for coming this morning. It was great to have you with us for assembly and everyone is really excited for our Olympic week. Our Head of Kodesh was particularly pleased with the Olympic links to Jewish values! Year 2 loved making the 2012 and Olympic rings.'
Maccabi GB are also running a number of Olympic Sports Days in the coming weeks with more to follow.