Maccabi GB's 2nd Enable Day
On Sunday 10th June 2012 Maccabi GB, in partnership with UJIA, held the second of our Enable Events, a programme aimed at engaging people with disabilities in sporting activities. The event took place at JCoSS using the wonderful facilities on offer. The morning session was open to participants under the age of 18 years old and the afternoon session was open to the adults' age group. Both sessions were delivered by the Maccabi GB coaching team who deliver sports programmes and initiatives to over 1,100 young people each week.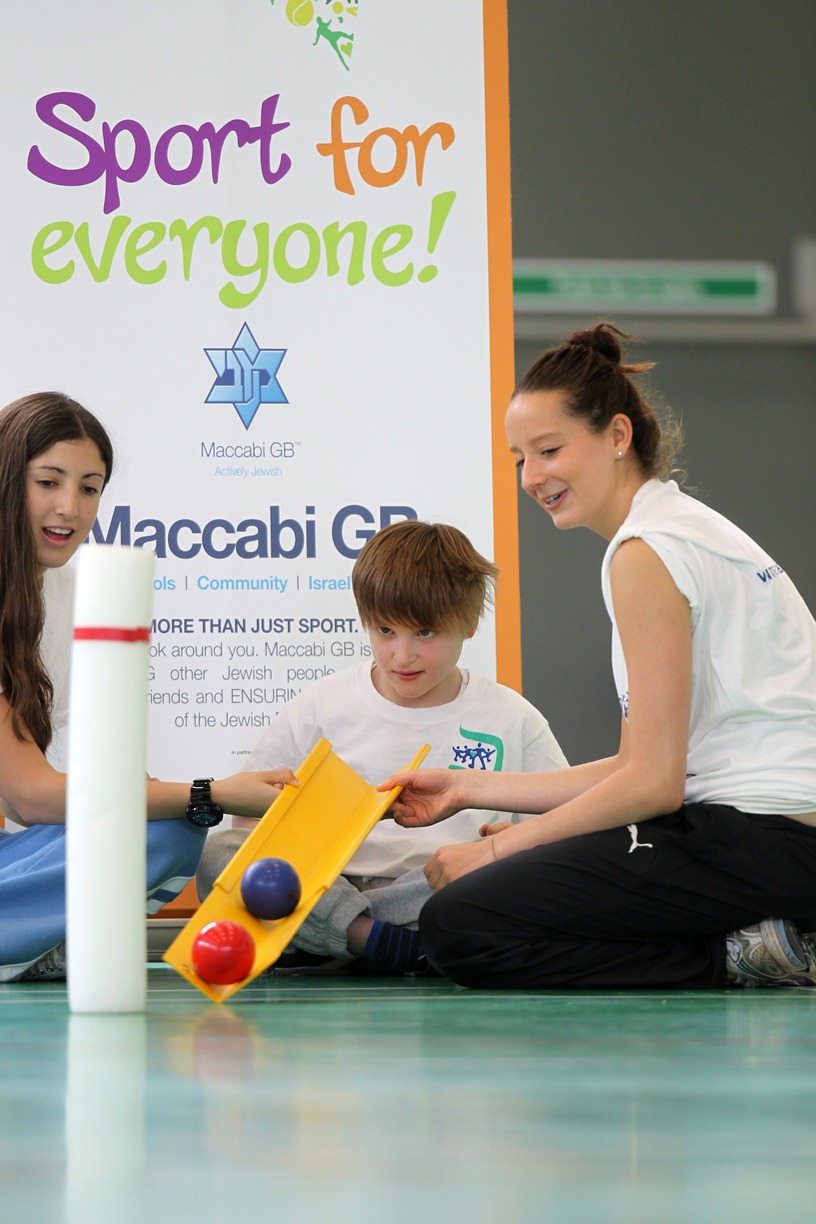 The morning session for the younger age group saw 50 participants and their carers take part in a range of different sporting activities. All the young people enjoyed their morning of sports and for many it provided a chance to try new skills and play sports they had never played before. The afternoon session followed a similar theme with 28 participants attending and playing Paralympics Sports such as Boccia, goal ball and blind football.
Matt Travers, Maccabi GB's Sports Department Manager, commented, "At Maccabi GB we always aim to provide sporting opportunities to the entire Jewish Community. To be able to engage over 75 disabled participants in one day, allowing them to play sports both as individuals and in teams and see the enjoyment and enthusiasm they have for sports is truly wonderful to see. Not only do the participants take something from the day but the Maccabi GB coaches also take inspiration from an amazing group of people."
Michael Ziff, Maccabi GB's Chairman reflected on an amazing day, "It was a pleasure to spend the morning at this session. To see the smiles on everyone's faces and the enjoyment they received from being coached by our excellent coaching team is not only humbling, but truly inspiring as well. It makes me very proud to be a part of Maccabi GB."
For more information on the Maccabi GB Enable Project please visit our website www.maccabigb.org or call 0208 457 2333