MACCABI GB'S ENABLE DAY MAKES A DIFFERENCE WITHIN THE COMMUNITY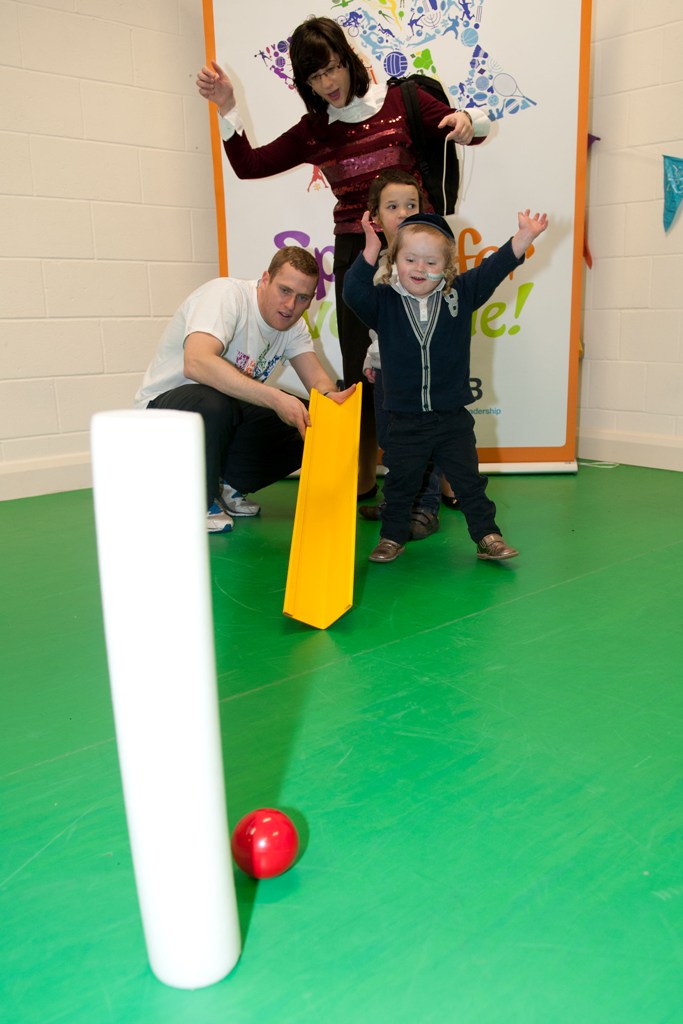 Maccabi GB's latest Enable Day was a roaring success with members of the disabled community as over 120 adults and children took part in the Paralympics Sports taster session at JCoSS School on Sunday 11th November 2012.
The event, now in its third outing, is a rare opportunity for people with a physical or learning disability to have some fun whilst getting involved in exercise at the same time – something which many of the participants have few opportunities to do in their everyday lives.
As well as the 50 children who attended, along with their carers, from charities including Step by Step, Langdon and Camp Kef, this Enable Day hosted the largest number of adult participants to ever take part in the event. The day was split into two sessions – with one half of the children's group playing sport in the morning, whilst the adults and the other half of the youngsters got involved in the afternoon.
The Maccabi GB Enable Day is part of Maccabi GB's 'Ability not Disability' Programmes, which encourage exercise and sport within the disabled community, and was partly funded by the Greater London Authority (GLA).
One aspect of the Enable Day which stands out from other Maccabi GB events is the involvement of both the modern-Orthodox and Charedi Communities – two groups who Maccabi GB are making an active effort to get involved in more sports and activities.
Speaking about The 3rd Maccabi GB Enable Day, Maccabi GB's Project Manager Jessica Overlander-Kaye said, "It is safe to say that this is one of the best Enable events we have ever hosted. To offer the adults and children a chance to take part in sport is something you cannot measure in any way, shape or form. To see the smiles on everyone's faces is so rewarding and you can see how much they are enjoying it! This has been the best-attended Enable Day we have put on – especially considering we were able to cater for all backgrounds within the Jewish community - and it is in no small part down to all the volunteers, carers and charities for helping us with this event".
Speaking about Maccabi GB's commitment to disabled people within the Jewish community, GLA's Sports Unit Project Manager, Katy Johnson, said, "We can unequivocally say the Enable project has been a success. Although the raw figures speak for themselves, success of this project goes beyond the number of people participating in sport. The Enable project has established an annual sports day for disabled Jews and has affected a step-change in interest in sport amongst the Jewish community. It has allowed Maccabi GB to link for the first time with the Orthodox community and to maintain a strategic partnership with several organizations through the Ludvig Guttman Committee."
For further details on Maccabi GB's next Enable Day, visit www.maccabigb.org or call 0208 457 2333. To view pictures from this year's event visit www.maccabigb.org/photo-gallery