MACCABI GB'S LATEST ENABLE DAY MAKES A DIFFERENCE WITHIN THE COMMUNITY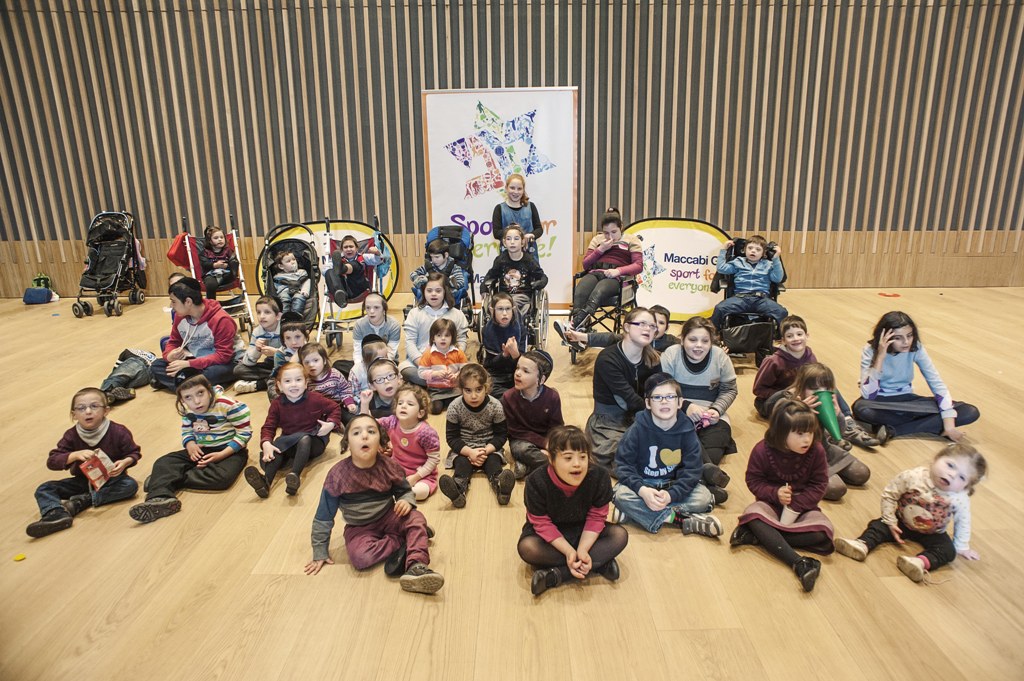 Maccabi GB's latest Enable Day was a roaring success with members of the disabled community as 95 participants, including 55 children and 40 carers, took part in the sports taster session at JW3 Jewish Community Centre London on Sunday.
The event, now in its fourth outing, is a rare opportunity for people with a physical or learning disability to get involved in sport and exercise – something which many of the participants have few opportunities to do in their everyday lives.
The Maccabi GB Enable Day is part of Maccabi GB's 'Ability not Disability' Programme, which encourages exercise and sport within the disabled community. It highlights Maccabi GB's dedication to providing sporting opportunities and activities to British Jewish people, regardless of age, ability, gender or background. This ethos appears to be a contrast to current social views towards disabled people, according to a story released today by the BBC's Social Affairs Correspondent, Alison Holt. She reports that, 13 months on from the 2012 London Paralympic Games, many disabled people still feel 'invisible'. This is clearly an aspect that Maccabi GB is aiming to combat within the Jewish Community.
The Enable Day – held at the brand new Finchley Road site for the first time - was split into two sessions with Maccabi GB's coaches running specially-designed sporting games to engage the young participants throughout the event.
One aspect of the Enable Day which stands out from other Maccabi GB events is the involvement of the Charedi Community – a group who Maccabi GB are making an active effort to get involved in more sports and activities.
Speaking about the 4th Maccabi GB Enable Day, Maccabi GB's Operations Manager, Ashley Lerner said, "It is safe to say that this is one of the best Enable events we have ever hosted. To offer these children a chance to take part in sport is something you cannot measure in any way, shape or form. To see the smiles on everyone's faces is so rewarding and you can see how much they enjoyed it! This has been one of the best-attended Enable Days we have held – especially considering we were able to cater for all backgrounds within the Jewish community - and it is in no small part down to all the volunteers, carers, charities and JW3 for helping us with this event".
For further details on Maccabi GB's next Enable Day call 0208 457 2333.
To see Alison Holt's article, visit - http://www.bbc.co.uk/news/blogs-ouch-24652842
See all the brilliant photos in our gallery...