Maccabi GB takes part in the Olympic Stadium's first official event
Maccabi GB athletes were among the first in the world to compete in the 100 meters at the new London Olympic Stadium. Barry Silverman and Danny Landau won the chance to take part in a 100 meters race last Sunday at the Olympic Stadium's Gold Challenge event.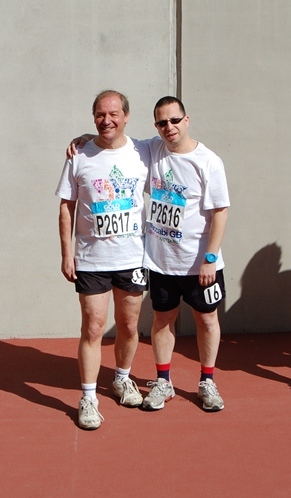 Maccabi GB were also able to offer schools who are taking part in the Gold Challenge tickets to take part in the parade lap around the brand new track. 50 young people from Rosh Pinah and Moriah were lucky enough to take part in the parade along with a number of special guests and celebrities including Sinitta, Katie Price, Dionne Bromfield and Gareth Thomas.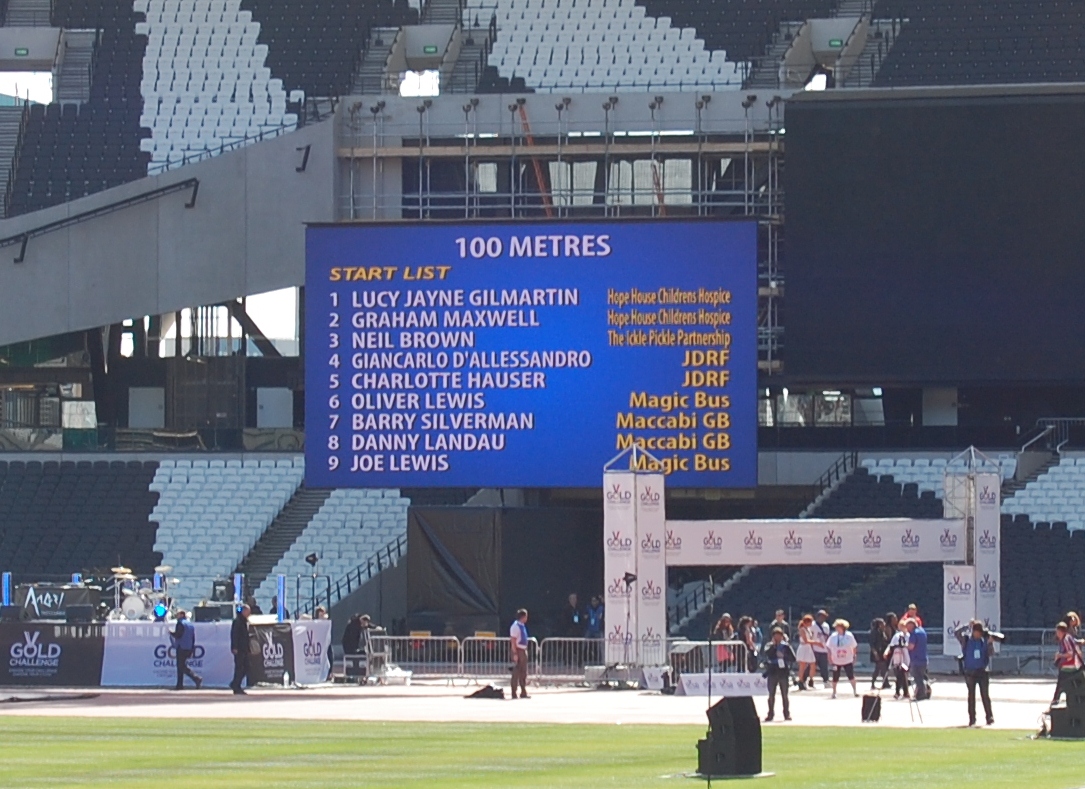 Barry Silverman finished in a respectable fourth place for his race and said afterwards, "I had a great day; the experience of walking out onto the track with the crowds cheering was an amazing experience. Having grown up as a junior member at MAL Compayne Gardens from a very young age it was great to be representing Maccabi GB again at the illustrious Olympic Stadium. To be one of the few to run on the official track is a once in a lifetime experience, and I hope that I did not let Maccabi GB down with finishing 4th in our race and I can't thank them enough for giving me this opportunity."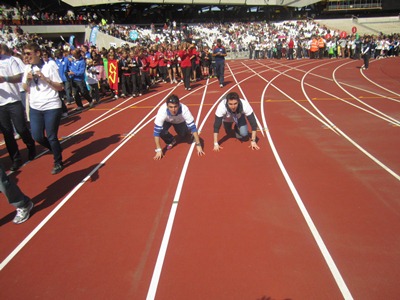 Danny Landau was unfortunate to pull his hamstring during his race however still had a great experience, "The experience was awesome, the weather was beautiful, and it felt very exciting taking part in such a historic occasion, being the first official race day at the Olympic Stadium. The biggest lesson I've learnt was that I should have taken more time warming up, and thereby avoided the hamstring injury I suffered as a result! I felt it was a good advert for Maccabi GB, as many people asked me what Maccabi are all about, and wanted to know more and I want to express my thanks for giving me this chance. My final thought is that at age 50, that could well have turned out to be my last appearance on an Olympic track!"
Maccabi GB's Head of Communications Daniel Morris added, "Maccabi GB are proud and honoured to have been awarded this opportunity and are pleased that we could share it with a number of young people who benefit from our PE curriculum lessons. The atmosphere within the stadium was electric and I can't even begin to imagine how amazing it will be when full up for track and field events. This summer is going to be special and as the community's leading sports provider, we hope to be able to offer more opportunities."
Maccabi GB have an Olympic programme in place and invite all members of the community to get in touch to see how they can get involved. Contact Jessica Overlander-Kaye on 020 8457 2333 or email jessica@maccabigb.org
Read more about the event here http://www.digitalspy.co.uk/showbiz/news/a374454/katie-price-sinitta-support-gold-challenge-event-at-olympic-stadium.html