Maccabi GB Weekly Update • 14th - 18th September 2020
The latest news from Maccabi GB
On behalf of everyone at Maccabi GB, we would like to wish you and your family a Happy and Healthy New Year and well over the Fast. This has been an uncertain year for all for us and we thank you for all your continued support.
Maccabi GB Autumn Term Schedule
We're delighted to share our Autumn term schedule with you, highlighting our upcoming activities for our sports, events and education teams.
Streetwise Programmes 2020/21
With the Autumn term just beginning, Streetwise is now offering it's full range of programmes on anti-bullying, online safety and relationships education, to every Jewish primary school across the country. All Streetwise sessions can be delivered via online workshops. The Streetwise team can build bespoke schedules for each school, depending on year group size and requirements.
Stand Up! Workshops 2020/21
We're excited to announce that Stand Up! are now offering anti-bullying, anti-discrimination and media and propaganda workshops in secondary schools across the country. These informal and interactive sessions will create a safe space to allow students to have sensitive conversations with their peers. All sessions are free of charge.
Maccabiah Games 2022
The 21st Maccabiah Games dates have been confirmed for the 10th-27th July 2022. This is your chance to represent Maccabi GB in 2022. Register below for 2022.
Affiliate and Partner Announcements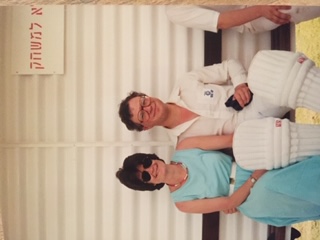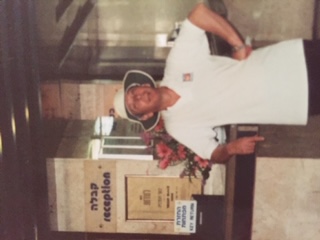 The 30th Anniversary of Maccabi Association London Cricket Tour to Israel
If the UK Foreign Office travel recommendation had been accepted, the Maccabi Association London (MAL) cricket tour to Israel in November 1990 would not have taken place.
In August 1990, the Iraq of Saddam Hussein had invaded Kuwait. During September and October, the US led coalition had started preparations for a military response. Almost all visitors – individual and groups – had cancelled their trips as Israel was in range of Iraqi scud missiles – one was subsequently to land only a mile or so from where we stayed.
But, as I told my future wife, this was a Maccabi tour and for so long as El Al was flying its schedule from London to Tel Aviv, it would go ahead. Neither she nor anyone else was obliged to travel but I was confident that we would be kept safe and I was going. She said 'okay, then I'm going too'. No one dropped out.
Whilst it should be made clear that this was a club trip, the personnel of the touring party and the identity of the club gave it a greater significance than that would suggest. The then chairman of MGB - Clive Geller, the immediate past chairman - the late Sam Bulka, and one of the MGB vice-chairmen – the writer - were full playing members of the MAL team as well as former chairmen of MAL. The team was led by the GB Maccabiah cricket captain, another club member. MAL was the largest club in the UK and Europe and the 'home' club of Pierre Gildesgame, first president of Maccabi World Union, whose name lives on in the Maccabi museum, as well as of a number of others who served MGB and MWU in senior capacities.
So we travelled and stayed at Kfar Maccabiah as planned. The tour was recognised as an important show of solidarity at a time when the lack of visitors was having a significant adverse economic impact on an Israel which had not yet become the technological powerhouse it is today. On our arrival, Clive Geller, as MGB chairman, was interviewed by Israeli TV and other national media. The matches, including one against an Israel Representative XI, were played in Ashdod, Beersheba and Netanya where the greetings and appreciation were as warm as the weather, exceptional for the time of year - the results, which I forget, unimportant. On non-match days we travelled to Jerusalem, visiting the Kotel and Yad Vashem, as well as Caesarea and the Galil where we certainly did not encounter any crowds or queues!
Oh…and the kit! The first image is of the writer in a traditional cricket shirt adorned with the MAL logo receiving moral support from his future wife while waiting to bat. I still have the shirt – frequently worn around the house – as well as a matching polo shirt. And the second is of then MGB chairman, Clive Geller, at the Kfar Maccabiah reception desk resplendent in Maccabiah polo shirt. Happy memories indeed of a tour carried out in true Maccabi spirit.
Edward Glover
Maccabi GB Vice Chairman 1987-1991
We are delighted to have a range of articles featured in this week's Jewish Chronicle. Please see below..
In partnership with
.
.
.