Maccabi World Union Plenum Report, March 2017
The Maccabi GB 20th Maccabiah Games Organising Committee took part in the Maccabi World Union Plenum 2017 this week.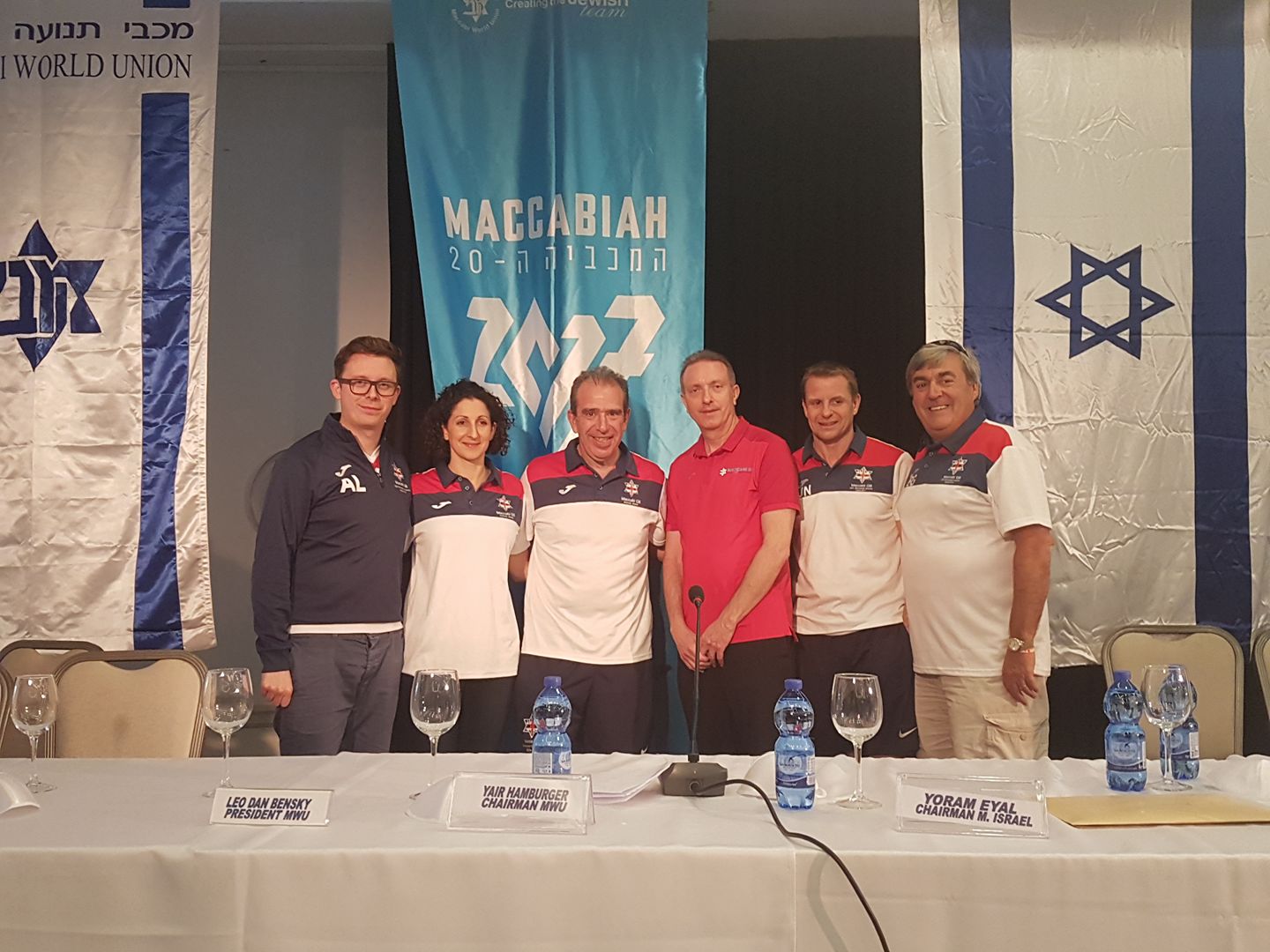 The delegates included Maccabi GB President and Team Maccabi GB Head of Delegation Michael Ziff, Maccabi GB Chairman David Pinnick and Alex Pinnick, CEO Martin Berliner, Team Maccabi GB General Team Manager Joel Nathan and Assistant Team Manager Brian Green, as well as Maccabi GB Head of Operations Ashley Lerner and Head of Programmes Jessica Overlander-Kaye.

Maccabi World Union updated the Plenum of the plans for the upcoming Maccabiah Games in July, including updates on the sports competitions, hotels and other key logistical elements including the exciting plans for the Opening Ceremony.
The Maccabi GB Professional Team continued with their ongoing strategy of sharing best practice, as they attended the Maccabi CEOs Forum with their counterparts from across the world, including Maccabi USA, Australia, Canada, South Africa and representatives from Conferartion of Maccabi from Latin America.