MANAGEMENT TEAM CHOSEN TO LEAD TEAM MACCABI GB'S YOUNG STARS AT JCC MACCABI GAMES 2015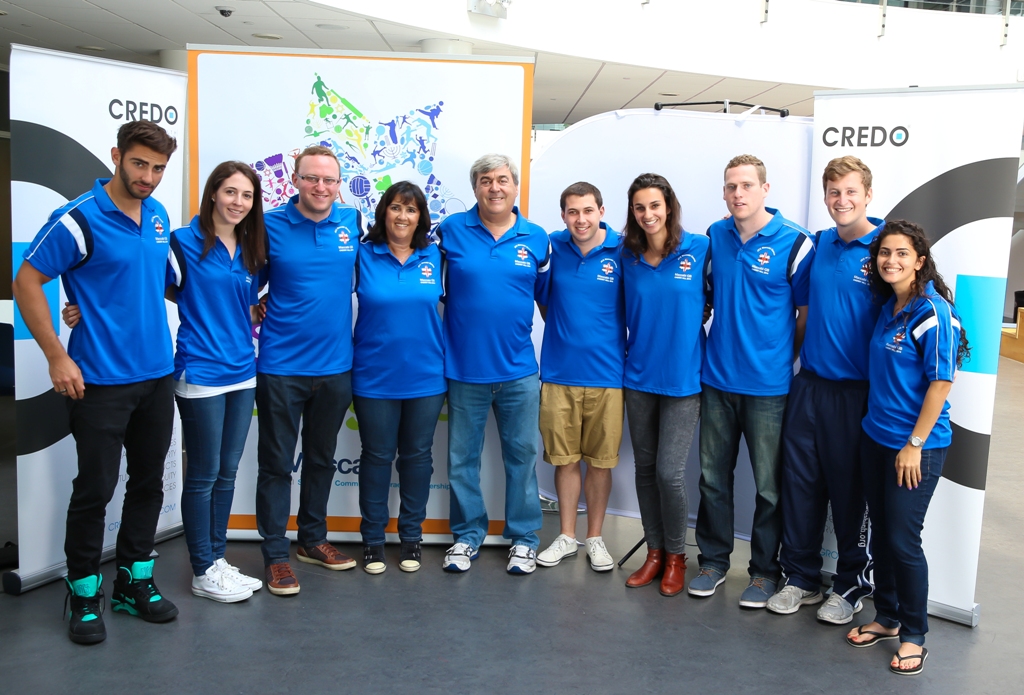 Maccabi GB, in partnership with UJIA, is proud to officially announce the Management Team for this summer's JCC Maccabi Games in Fort Lauderdale, Florida. The Team exhibits a wide range of experienced and fresh faces combined, with four members of the set-up in line to make their managerial debuts at a JCC Maccabi Games. Amongst the new appointments are Liron Mannie, Sophie Conway, Natalie Sawdaye and Gilah Samuels.
Mannie will accompany Liam Stein as U14 Boys Football Manager. An active football player and coach, he is currently completing his FA Level 2 coaching badge whilst also coaching Mill Hill Village Youth FC's U16 side. Liron has previously represented Team Maccabi GB U16's Boys Football Team at the 18th Maccabiah Games in 2009.
The Management Team will have a real 'sisterly-atmosphere' as JCC Maccabi Games debutant Natalie Sawdaye joins her sibling, Nicole, in Florida. The former will oversee Team MGB's Swimming squad. She has experience in both sport and youth work – recently playing Netball at the University of Nottingham and working as a counselor at a JCC Camp in Pennsylvania. Nicole will return to Great Britain's set-up, this time as U16 Girls Football Coach, alongside Manager Alex Elf (who also returns from last year's Bronze-medal-winning success as Boys U14 Football Manager).
The final Manager to be included is top tennis coach, Sophie Conway, who coaches Tennis at the Elms Tennis Club and will assist Emma Gibbor in a similar role for Team Maccabi GB.
In a first for a Team MGB JCC Maccabi Games squad, Gilah Samuels has been included as Media & Communications Officer to report on the Delegation out in America. She is well-renowned for her experience in a similar role for Maccabi GB Scotland.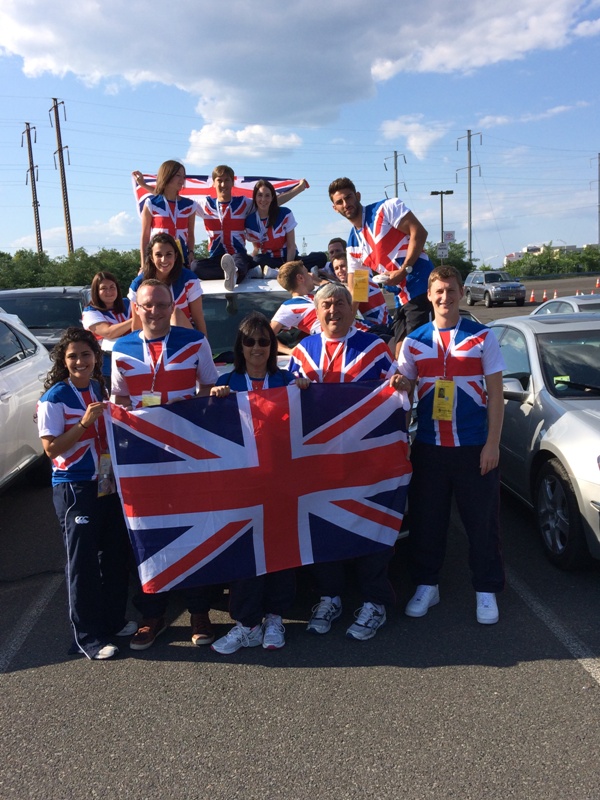 Joining Gibbor, Stein, Elf and Nicole Sawdaye as returning JCC Maccabi Games coaches are Philip Benson (Table Tennis) and Clare Dorset-Purkis (Dance). Ben Travers, who oversaw Table Tennis last year, will take a more senior role as the squad's Welfare Manager. Overseeing the whole Delegation will be Brian and Helena Green, assisted for the first time by Ian and Janice Aarons.
The JCC Games are a chance for young athletes, aged 13-16, to represent their country in America in a sporting environment, whilst experiencing social and cultural programmes with other young Jewish people.
The full list of Managers can be found below:
Delegation Heads: Helena & Brian Green
Assistant Delegation Heads: Janice & Ian Aarons
Welfare Manager: Ben Travers
Media & Communications: Gilah Samuels
U14 Boys Football: Liam Stein & Liron Mannie
U16 Girls Football: Alex Elf & Nicole Sawdaye
Tennis: Emma Gibbor & Sophie Conway
Swimming: Natalie Sawdaye
Table Tennis: Philip Benson
Dance: Clare Dorset-Purkiss
Co-Manager for U16 Girls Football, Alex Elf, said, "I feel very privileged to have the opportunity to take a JCC Maccabi Games Squad for the third consecutive year. I know Maccabi GB had many other applicants for the position, which shows that interest in this international tournament is high – amongst both players and managers. Having won Bronze last year [for U14 Boys Football] it makes me determined to win gold in Florida.
"The JCC Maccabi Games are important for everyone involved because it gives participants an opportunity to represent their country on a competitive level in addition to getting involved with other Jewish people from around the globe. Sport is one reason to apply for the JCC as we all want to win, but I feel just as important is the social and educational programmes they provide.
It is especially important for managers and player to prove they have what it takes to step up and competing in Europeans and Maccabiah games.
Elf spoke about his expectations in Florida, "I expect to make plenty of fun memories with competitors from all over the world, come back to the UK with an abundance of medals and, on return, look back on the competition with fond memories and friendships made. I would also like to set the bar high, so I expect my Under 16's Girls Football Squad to come home with a medal for the first time in this category."
The official athlete squads will be announced in the coming weeks. For further details visit www.maccabigb.org/jccgames.