MANY MEDALS IN MIAMI FOR TEAM MACCABI GB!

Tuesday 15th August 2017, London – This Monday morning, the Team Maccabi GB delegation of 57 participants and managers returned home from a fun filled, busy and very successful 10 days of sporting competition and cultural activities at the JCC Maccabi Games in Miami.
Team Maccabi GB collected an outstanding 36 medals (9 Gold, 14 Silver and 13 Bronze) and competed in two football leagues (U14 and U16), Tennis, Table Tennis, Swimming and Dance. Additionally, Team Maccabi GB were also involved in Arts Fest which ran alongside the Sports Tournament.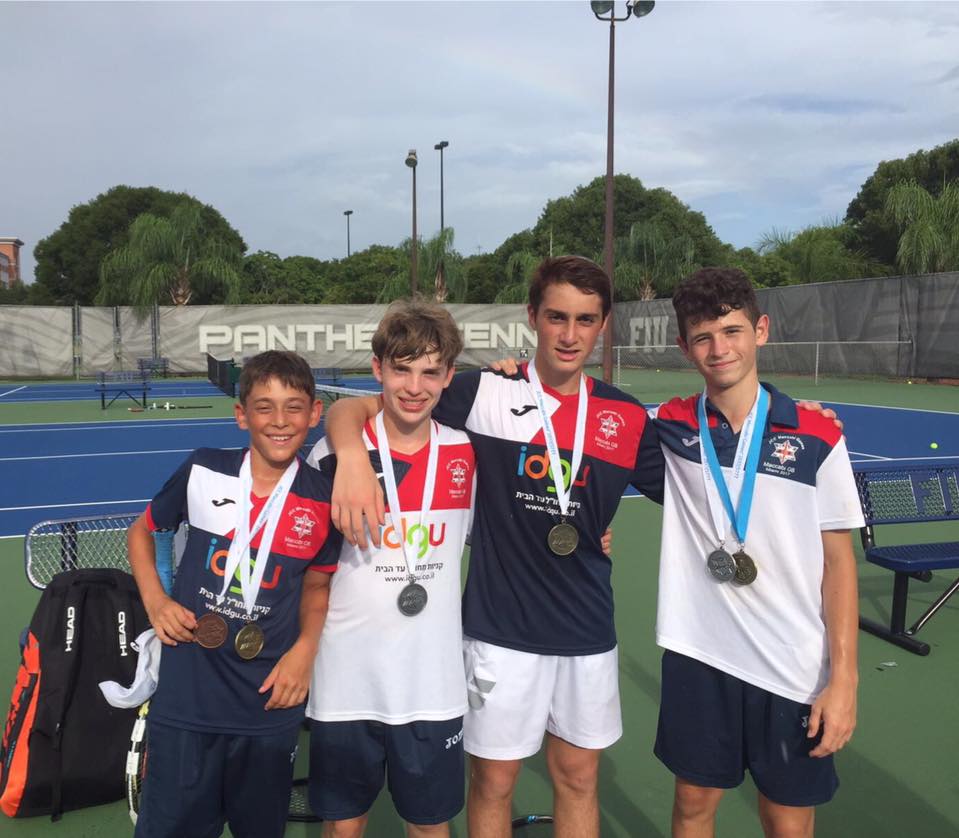 Maccabi GB Tennis Player, Joseph Salt did not lose a single match and won the gold medal in the U14 Boys Tennis Division. Additionally, Sam Klein won gold in the U16 Table Tennis group.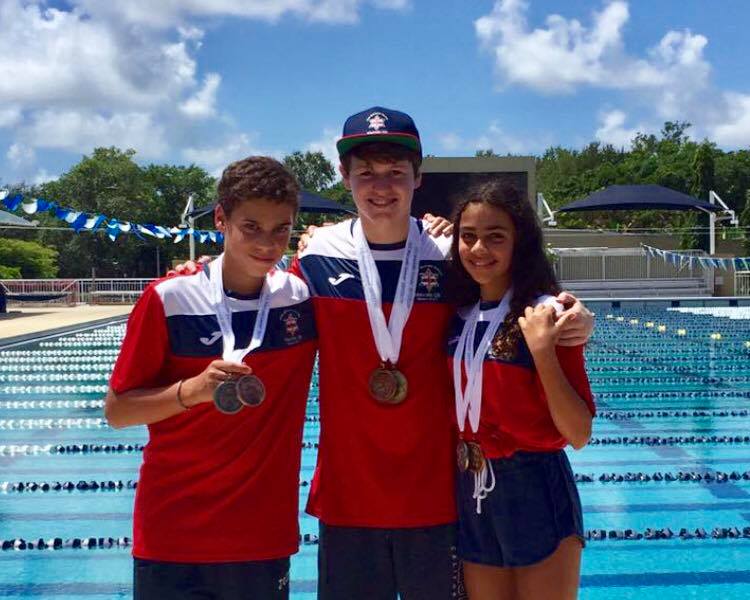 Talented trio: swimmers Noah Stewart, Anatole & Romane Ferera won a collective 16 medals between them.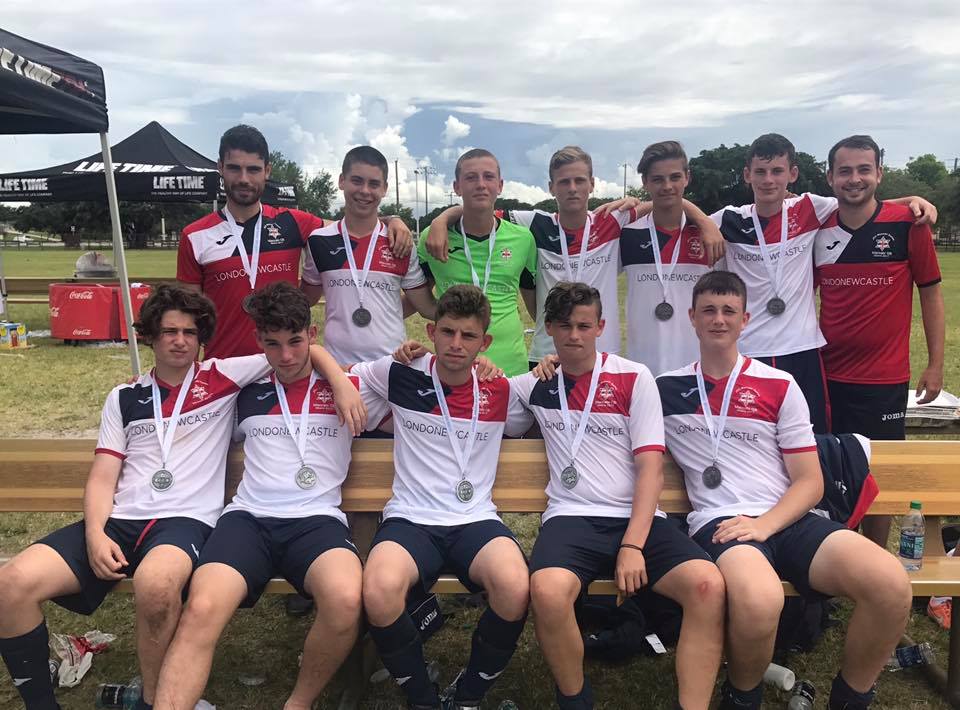 Both the U14 (Blue) and U16 Football Teams made it to the finals in their league. Unfortunately, in true British style, the U14 lost out at the curse of penalties. Both teams won a silver medal in their league with the Mixed Girls Football team winning Bronze and the U14 (White) Football Team getting knocked out in the Quarter Finals.
As well as the medals won during the Games, a number of athletes were awarded with Midot Medals which are given to athletes who show leadership, positivity and those who embody the 'Rachmanus Spirit' of fair play.
Team Maccabi GB attended the Opening Ceremony, walking into a stadium of 3,500 including a large number of GB Spectators. The athletes also took part in the annual JCC Cares charitable project, which this year involved bringing old jeans from home to make shoes for children in Uganda.
One of the true highlights of the JCC Maccabi Games is the evening and social activities, which allow the GB athletes to meet other young, Jewish people from all over the world and make lifelong friendships.
Janice and Ian Aarons were joint Heads of Delegation and with their excellent management team were responsible for the success of the Great Britain Delegation. Janice said: "It has been such an honour for Ian and I to lead the Maccabi GB Delegation at the JCC Maccabi Games this year. Team Maccabi GB are not only coming home with an astounding number of medals but they are also returning with amazing memories, new friendships and more opportunities open to them with Maccabi GB. The JCC Maccabi Games is more than just a sporting tournament. It is a place where young, Jewish people from across the world come together for one amazing experience."
The JCC Games are held annually for Jewish teenagers between the ages of 13 and 16 and began in 1982. Next year, the JCC Games will be held in Orange County, Los Angeles.