March of the Living 2017 - A Participants Diary: Day 3
DAY 3:
We started our day with a visit to the town of Lancut, where Jews lived since the 14th century and made up 50% of the population. The Jews mostly lived harmoniously with their Christian neighbours, but there was always underlying hostility at festival times, especially Pesach where there were often blood libels. 2,750 Jews were taken from here into the forest in 1942 and shot by the Nazis.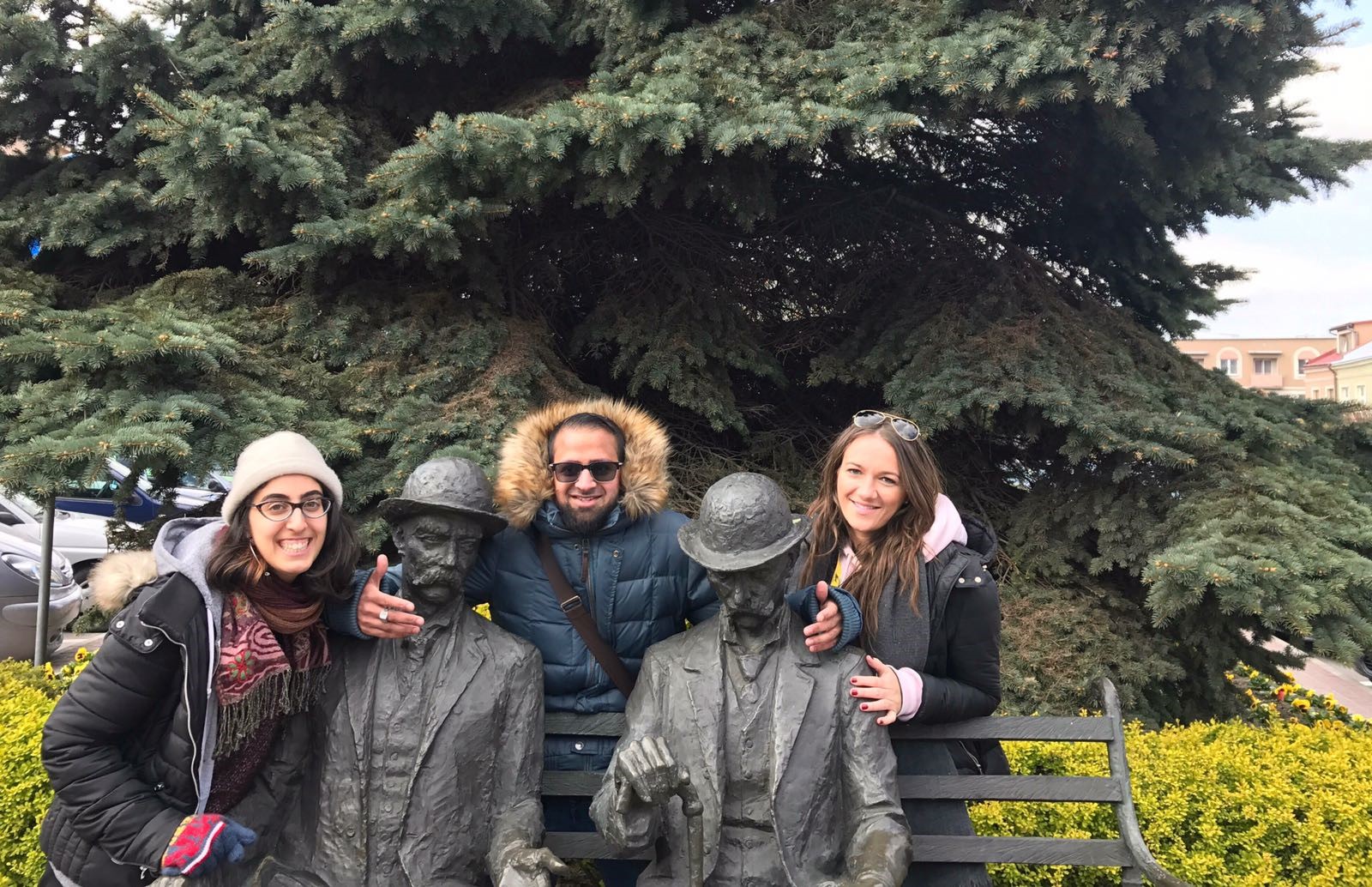 Here is the Shul of Lancut where the Chassidut community of the town would pray. It is beautifully decorated and restored to its original state.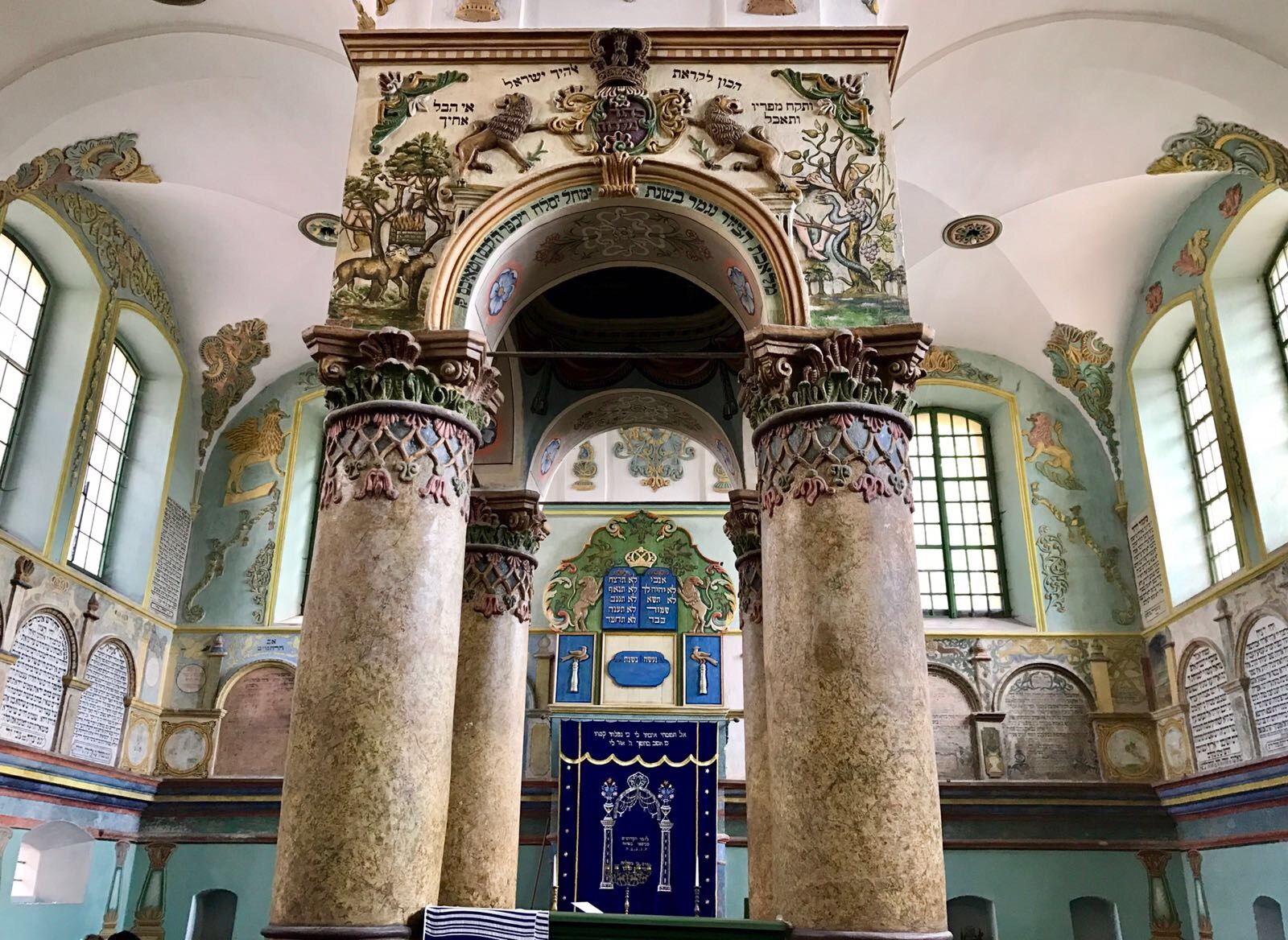 Next, we spent some time in Zbylitowska Góra, a forest near Tarnow, where 10,000 Jews and Poles who were shot in by the Nazis from 1939-1945. This is a site of mass graves, including one for the bodies of 800 Jewish children. Afraid and alone, they were each shot and thrown into a pit in the forest. Here, schoolchildren have decorated the mass grave with paper butterflies and drawings, which are the only demarcation they receive in death. We lit a candle and Harry recited Kaddish at the grave. This was followed by a group conversation about the role of perpetrators, where we read excerpts from Browning's book 'Ordinary Men' and analysed the process which took normal family men to becoming mass-murderers.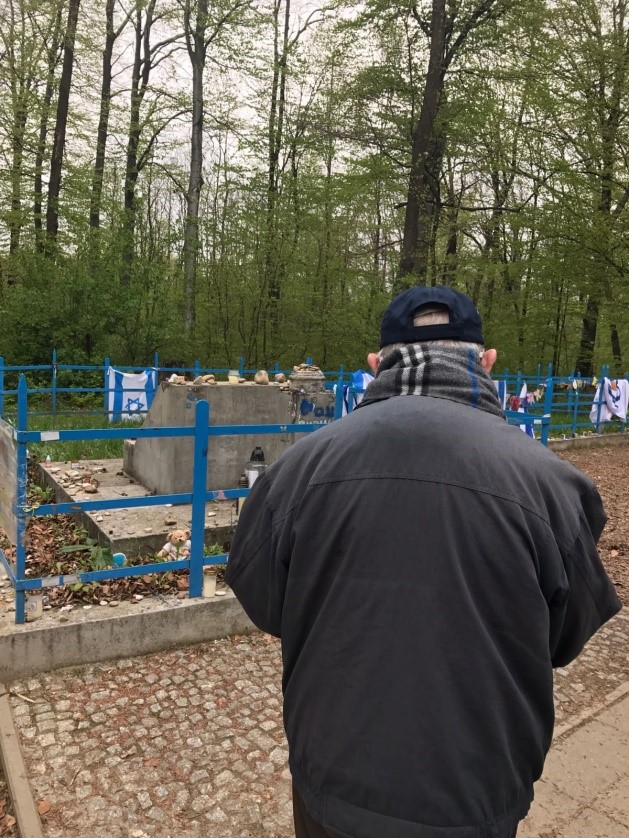 Next, we visited a monument built by the Poles to commemorate the Ulma family who were righteous gentiles and hid eight Jews from the Nazis for two years. The urns above the grave are to represent the husband Yosef Ulma, his pregnant wife Victoria, and their six children who were all shot by the Nazis when they were discovered to be hiding the Jews. This emphasised the bravery of those non- Jews who did hide Jews from the Nazis, as it meant putting their whole family at risk.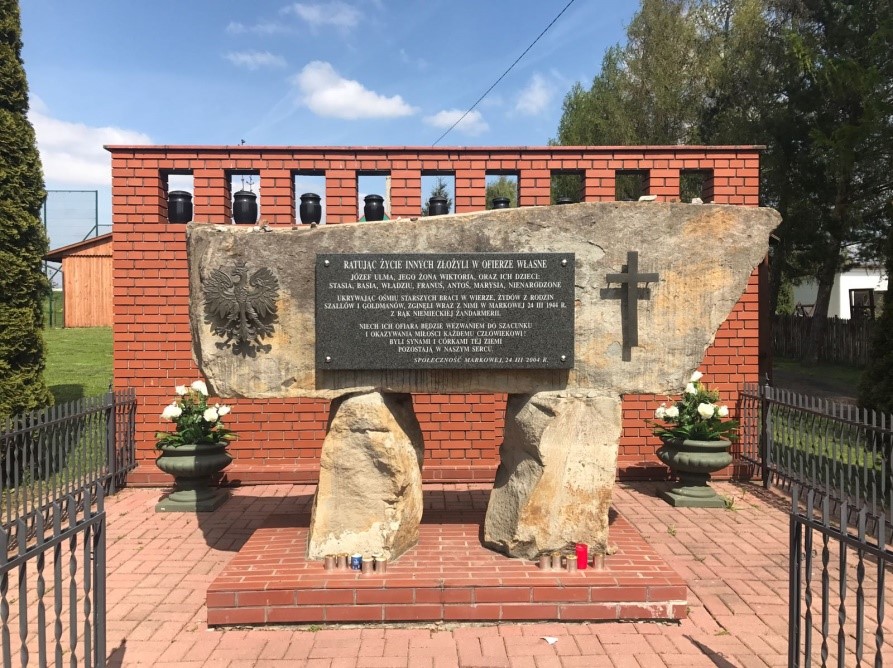 We then went to see the incredible new Ulma Family Museum in Markowa, which honours and tells the stories of Poles who saved Jews during the Holocaust.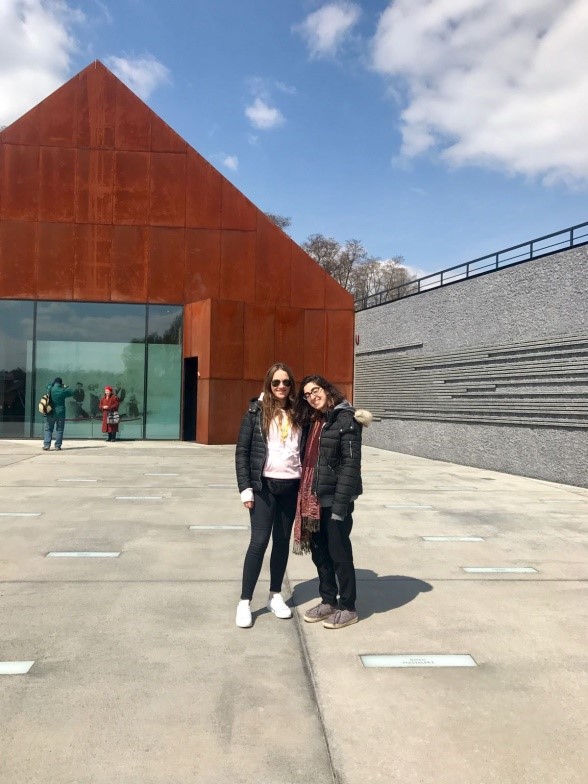 Next, we visited Schindler's Factory, in which Oscar Schindler (a righteous gentile) saved the lives of 1100 Jews by using them as workers and saving them from Aushwitz. We then went to see the awful place that they were lucky enough to be saved from, but where over a million weren't as lucky and perished in what can only be described as hell on earth.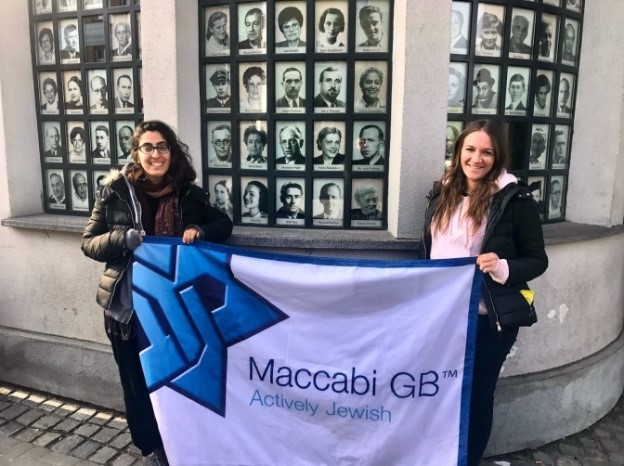 Our visit to Aushwitz and Birkenau was perhaps our most difficult of the trip. We saw where 1.1 million people were murdered, (960,000 Jews, 74,000 Poles, 21,000 Roma (gypsies), 15,000 Soviet POWS and 15,000 of other nationalities). They were slaughtered in the cruellest, most systematic and calculated way, in a killing factory; a machine created to be efficient and kill as many people as possible in the shortest amount of time.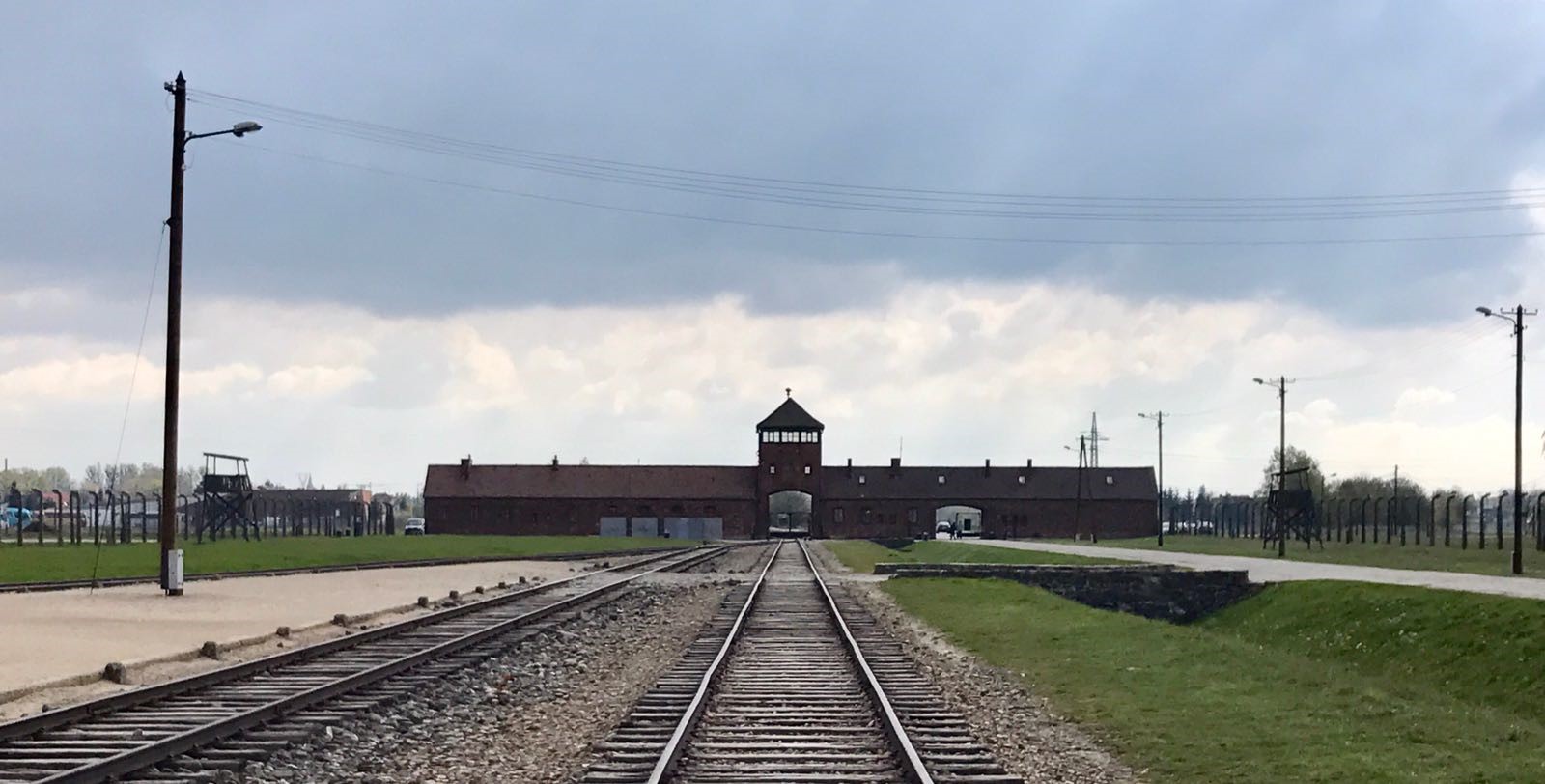 Here is the famous sign above Aushwitz- "Arbeit Macht Frei- work sets you free'. This is what the prisoners would have seen upon entering the camp, misleading them into thinking that their only way of securing their freedom was labour.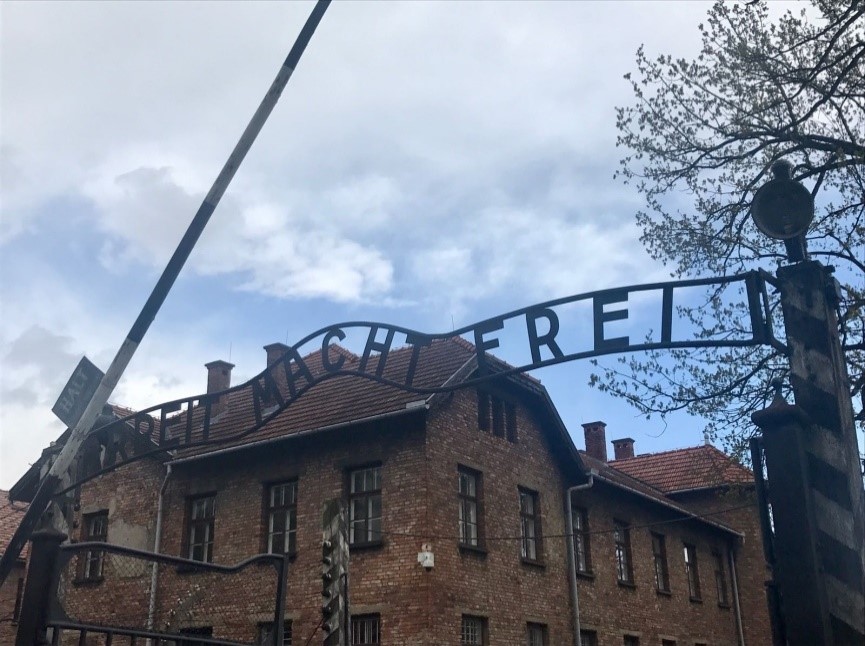 That evening, we attended a UK Yom Hashoah ceremony in the Jewish Museum in Krakow, where all our survivors lit memorial candles and said Kaddish to remember the millions who perished during the Holocaust.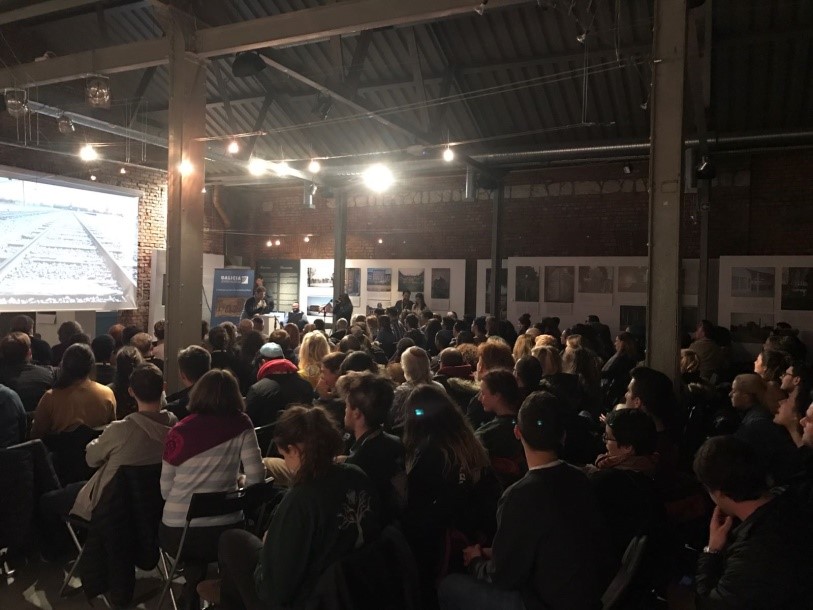 March of the Living Day 1 report
March of the Living Day 2 report

March of the Living Day 3 report
March of the Living Day 4 report
March of the Living Day 5 report
March of the Living - Reflection