MURRAY THE MAN TO LEAD TWO MACCABI GB SPORTS AT THE 20TH MACCABIAH GAMES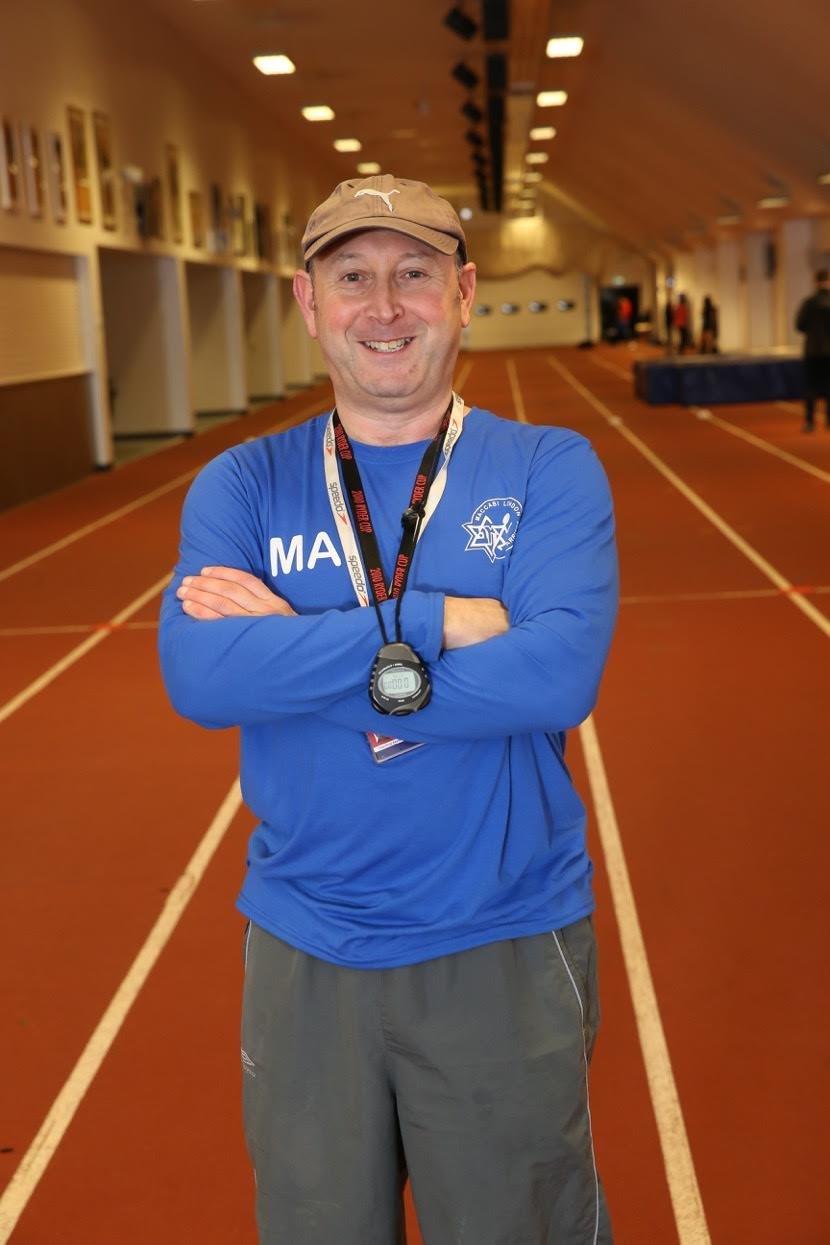 Maccabi GB, in partnership with UJIA and the Jewish Chronicle, is delighted to officially announce that Murray Ayrton will oversee both Team GB Track & Field and Team GB Swimming as Dual Sports Chair at the 20th Maccabiah Games in 2017.
In Athletics, Ayrton is a qualified multi-event coach. Having run middle distance and cross-country for Watford Harriers as a young athlete before progressing to road racing and half marathons through his 20's and 30's. Over the past ten years he gained his qualifications as an Athletics Coach and is currently involved in club athletics as a coach and team manager.
His involvement in swimming took a different route, also ten years ago, when his daughters started to compete at county and regional levels in the pool. It was then that Murray decided he wanted to gain his qualifications and has achieved his Level One Judge, Level Two Judge and J2S certifications over the past decade.
On the track, Murray will oversee a side who had a stellar 19th Maccabiah Games in 2013. Winning six medals in total including two brilliant golds from Ellie Edwards (including the Junior Girls 200 meters) and Sam Shindler-Glass (Junior Boys 800 meters). At the pool and at The Kinneret (for the open water competition) it was a similar story – Great Britain's swimmers qualifying for finals and winning three medals. The young squad also showed great promise in the pool in Israel, with the Delegation's athletes putting in a number of impressive performances and the team won a notable Bronze Medal by the junior girls in the medley relay against tough opposition.
Speaking about his appointment, his aims for 2017 and what type of athletes he is looking to recruit, Murray Ayrton said, "I am very proud to be associated with this incredible organisation [Maccabi GB]. Having attended four JCC Maccabi Games, two European Maccabi Games and the last Maccabiah Games in Israel has inspired me to be involved in the 20th Maccabiah Games 2017.
"Being involved in sport on a day-to-day basis means that I am surrounded by some of the most gifted and talented athletes and swimmers that our Community has ever produced. In 2013 Maccabi GB won more medals on the track and in the pool than at any previous games. I am highly confident we will surpass those numbers in 2017. Any athlete or swimmer that is currently training and competing at Regional or National level should apply."
Applications for players for all Team GB sports can be found by visiting www.maccabigb.org/maccabiah-games or call 0208 457 2333