MYERS AND WARREN'S U18 FUTSAL TEAM APPOINTMENT CEMENTS LASTING LEGACY BEYOND 20TH MACCABIAH GAMES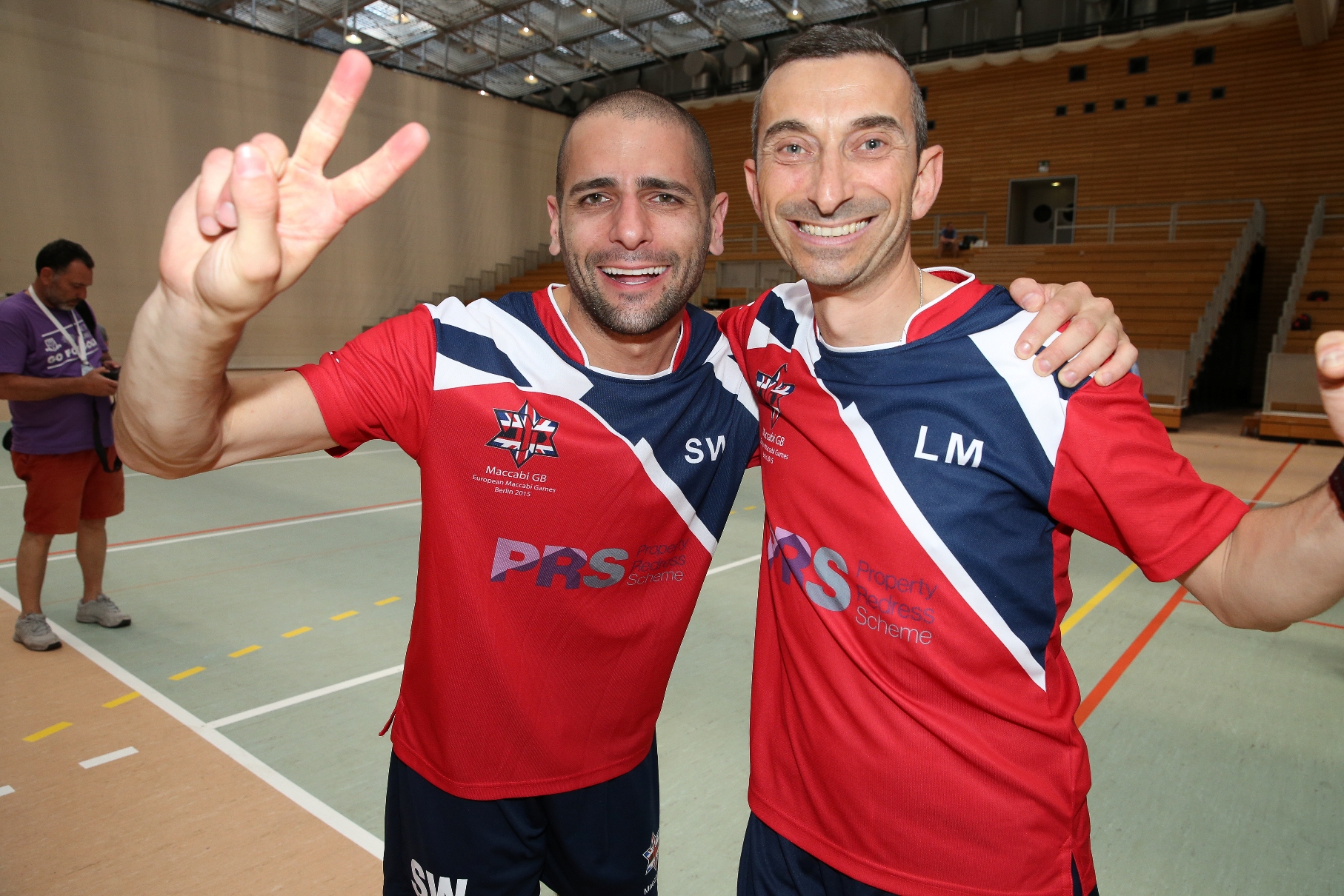 Maccabi GB, in partnership with UJIA and the Jewish Chronicle, is delighted to officially announce that Gold-medal-winning Futsal 'dream team', Laurence Myers and Scott Warren, will spearhead the Team GB U18 Futsal Squad for the 20th Maccabiah Games in Israel in 2017.
The pair are renowned for their success in developing young, futsal talent having led Team GB's U16 Futsal squad to the Silver medal at the 19th Maccabiah Games in 2013, before going one step further with the same age group in Berlin at last summer's European Maccabi Games 2015. Their appointment this time around gives them the opportunity to work with a similar talent pool of players and continue their progression.
Myers has a long history of football management having been a junior football coach for over a decade. Before turning his hand to management he has worn the Union Jack Mogen David as a player in the Masters Futsal Squad at the 18th Maccabiah Games in 2009.
Scott Warren also played Team GB - in the Junior Football Squad at the Maccabiah Games in 1997 and the Open Futsal Squad in 2009 – before turning his hand to a successful managerial career alongside Laurence Myers.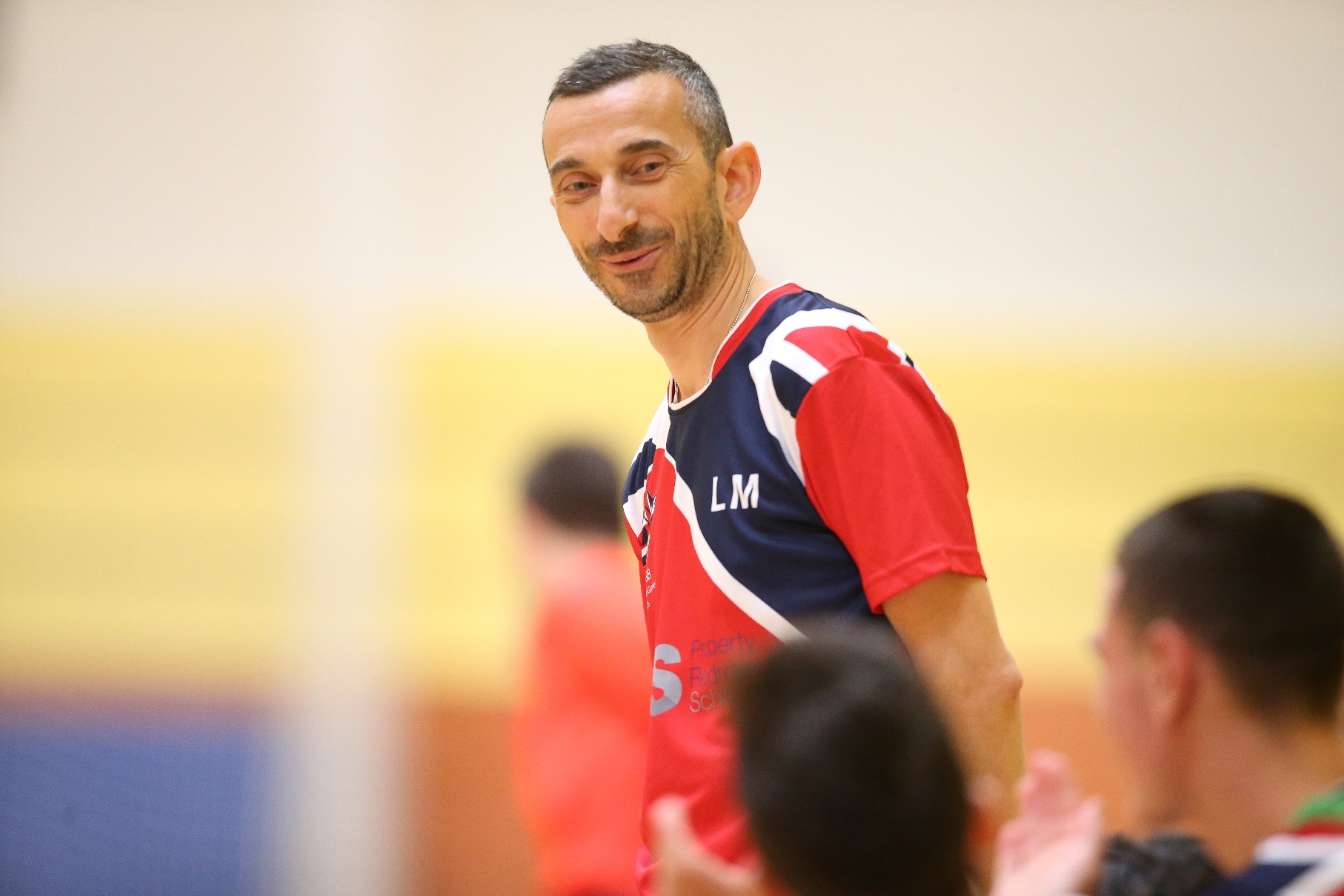 Speaking about what it feels like to be appointed in the role, and what the aims are for Anglo-Jewry Futsal, Laurence Myers said, "I am delighted and honoured to have been asked to once again be part of Team GB at the 20th Maccabiah Games as Manager of the U18 Futsal team. It gave me great pride to win Gold in Berlin [at the EMG2015] and the success achieved by all Great Britain's Futsal teams there showed how far the Jewish Community has come in the sport. There is definitely a rise in interest in the game now and this should help us bring even more success in future International Jewish Games.
"Scott and I will once again be looking to mould a squad that, with a year's hard work and dedication, will be capable of achieving the ultimate goal - winning Gold in Israel. However, we also want to make sure the next 18 months [in the build-up to the Maccabiah] as well as the 17 days in Israel [during the Games] is an experience they will never forget. Trials will take place in May and June and we will be looking for boys who have the required technical ability and creativity for Futsal but who will also buy into our philosophy of hard work and great team spirit that we feel has been a huge part of our past success."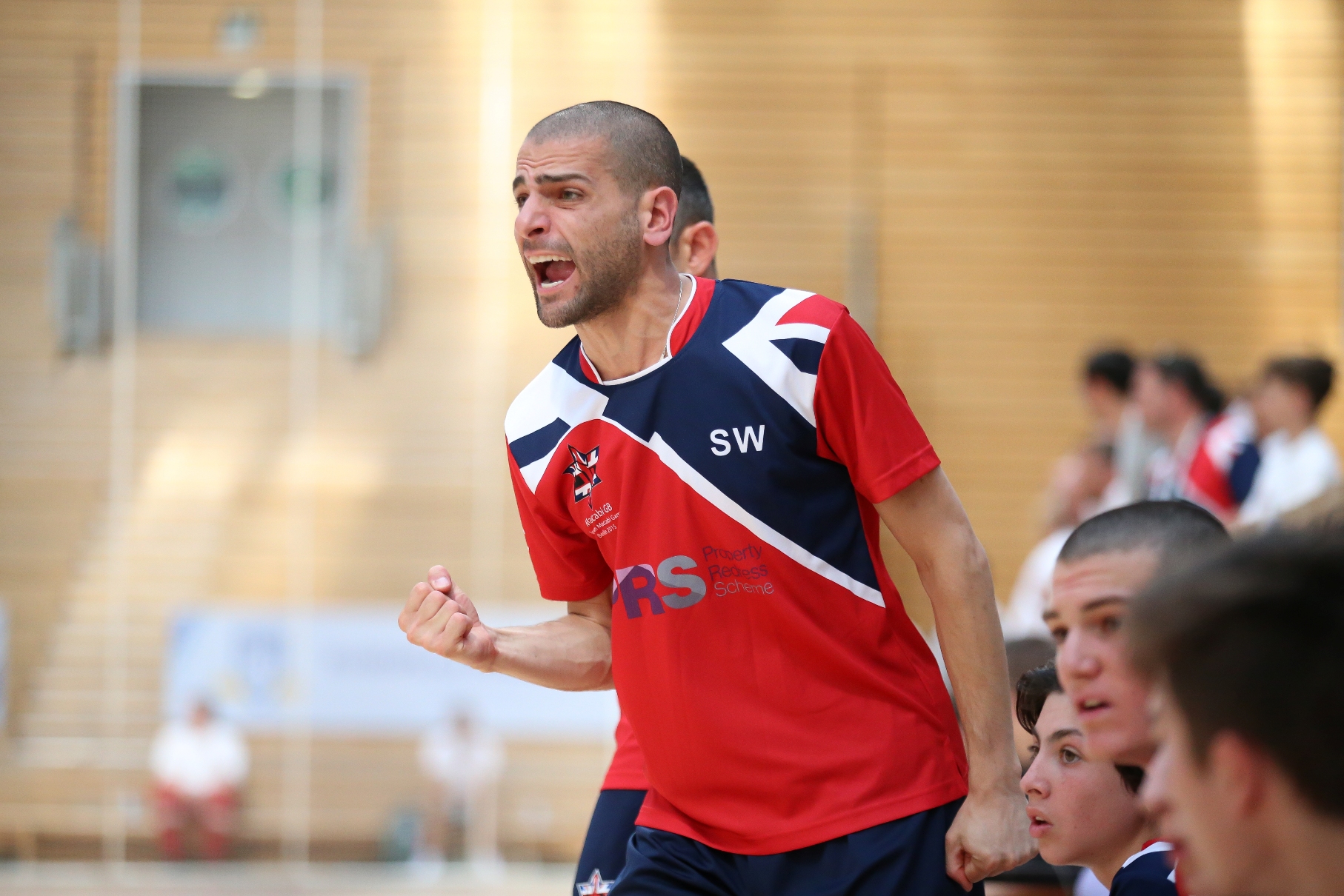 Scott Warren added, "Being appointed again gives me so much pleasure and excitement being part of possibly one of the most exciting and popular sports at the Maccabiah. Undoubtedly, Futsal is growing worldwide, not just in the Jewish Community but globally, and I am pleased that Maccabi GB have and are investing a lot of time, energy and finances into the game. This will be my fourth Maccabiah Games and knowing that, with the hard work Laurence and I put into each and every training session leading up to the Games plus commitment from the boys [athletes], it will no doubt make this the most successful tournament yet for an Anglo-Jewish Junior side at a 'Jewish Olympics'.
Applications for players for all Team GB sports can be found by visiting www.maccabigb.org/maccabiah-games or call 0208 457 2333
See the latest trial dates for Team GB
Sign up to the Maccabi GB Newsletter to hear all about our latest news and upcoming events first - just email enquiries@maccabigb.org