MYERS & REUBEN AIM TO LEAD A MASTER CLASS AT 20TH MACCABIAH WITH 45+ FOOTBALLERS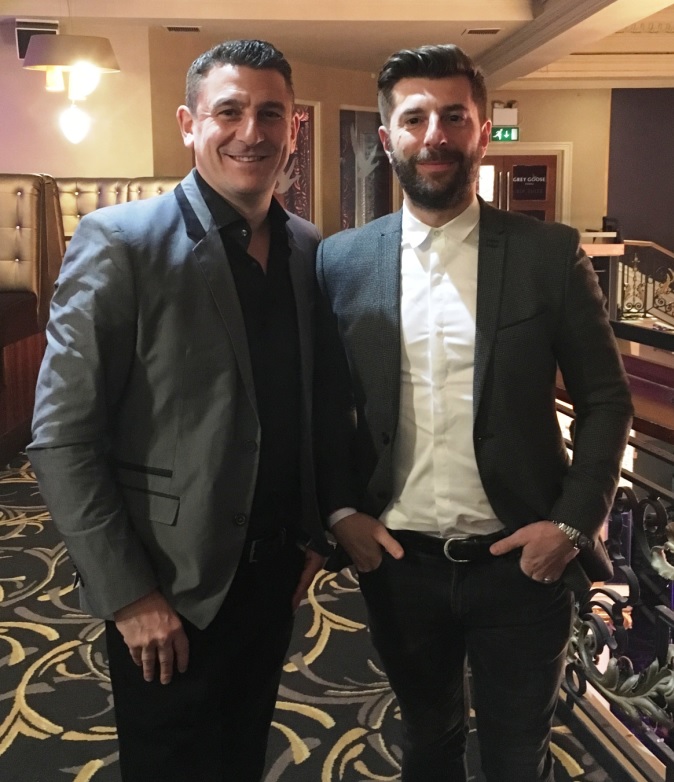 Andrew Myers (left) and Daniel Reuben
Maccabi GB, in partnership with UJIA and the Jewish Chronicle, has officially announced that two pillars of Jewish international sport will team up to oversee Team GB's Masters 45+ Men's Football at the 20th Maccabiah Games in 2017 – Andrew Myers and Daniel Reuben will join forces to Co-Manage the side.
Myers began his early footballing career with Brady Maccabi before going onto captain Wingate & Finchley FC, where he played for 15 years. Following his time at the Harry Abrahams Stadium he moved onto pastures new, joining London Maccabi Lions. Still and active player Myers is now part of an increasingly-successful 35+ team in the Garston Vets League. Andrew is no stranger to international football, either. Astonishingly, next summer's 20th Maccabiah Games will be his sixth outing at the tournament – his first being in 1993. He has also competed at two European Maccabi Games and the Pan American Maccabi Games in 2007.
Similarly to Andrew Myers, Football has always been a massive and dominant part of Daniel Reuben's life. His sporting career has crisscrossed with his Team GB colleague. As a kid he started playing football at Kinnor before joining Myers at Brady Maccabi. A seven year spell at Wingate & Finchley was followed by a brief stay at Wealdstone FC. However, it is London Maccabi Lions (formally MAL) where he has spent the last 23 years. He is currently the Player/Manager of the 35+ Squad in the Garston Vets League with [Maccabi GB's 35+ Men's Football Manager] Dan Jacobs. Reuben also possess vast experience of representing Maccabi GB at numerous International Maccabi Tournaments around the world, most recently as a Masters Futsal player at the European Maccabi Games 2015 in Berlin.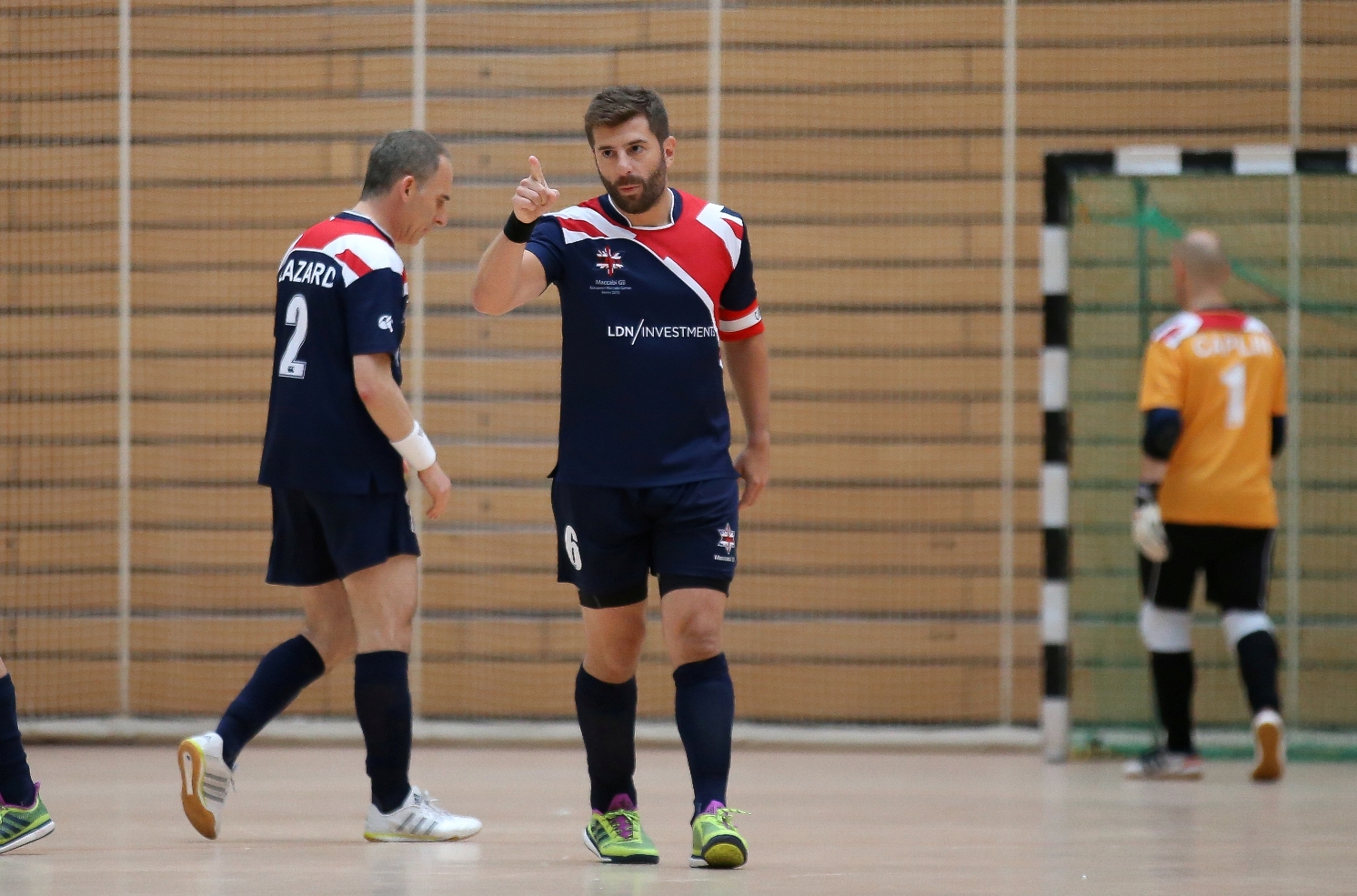 Most recently, Reuben captained Team GB Masters Futsal at the EMG2015 in Berlin
Andrew Myers spoke about his appointment and the significance of representing your country and Community at a Maccabiah Games, ""Danny and I are extremely excited and honoured to have been appointed as Managers [of the 45+ Men's Football Team] for the forthcoming Maccabiah Games. The Maccabi Movement, including the Maccabiahs, have in many ways shaped our lives and this is our chance to give something back and hopefully enable our squad to have the same incredible experiences that we have enjoyed over the years. From 7-year-olds at Brady Maccabi, both Danny and I have lived and breathed the Maccabi ethos and, it can be said, it has defined us as people and footballers. It has always been about the ability to compete to your full potential on the pitch against the best Jewish players and then step off the pitch and build lifelong friendships and bonds. One usher at my wedding in 2000 was a Dutch opponent I played against (and occasionally kicked) in the 1993 Maccabiah! That to me sums up the Maccabiah experience."
Daniel Reuben spoke about his aims for Israel and what he loves about the Maccabiah Games, "Our experiences at the Games have always been that you have to build a squad that is significantly stronger collectively than the sum of its individual parts. You aim to achieve success on the pitch but success does not have to mean win. It means to aim to achieve, to have goals and do everything you can to achieve those goals. However, those goals should never be solely about winning but, first and foremost, about enjoying everything the Maccabiah has to offer. Play hard, flay flair, play to win but play within the spirit of the Maccabiah and embrace everything that the tournament has to offer off the pitch. Andy and I would swap every medal we have won to stand and listen to the Hatikvah at the Opening Ceremony. That is the true Maccabiah experience – athletes from all around the world coming together in one place under one roof united in religion and culture and spirit."
Applications for players for all Team GB sports can be found by visiting www.maccabigb.org/maccabiah-games or call 0208 457 2333
See the latest trial dates for Team GB
Sign up to the Maccabi GB Newsletter to hear all about our latest news and upcoming events first - just email enquiries@maccabigb.org